Team Speedway unofficially tops Wallerfield records in Testing
Written by Narend Sooknarine
Published in Circuit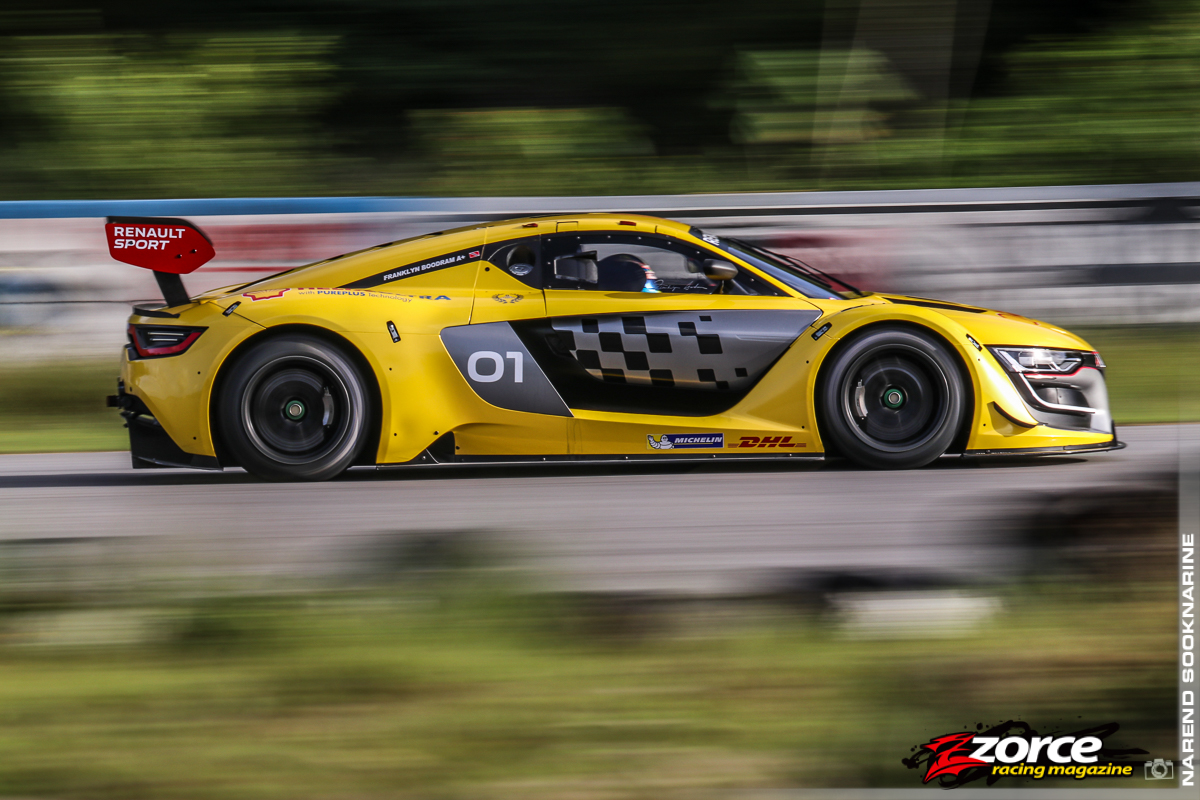 Page 1 of 2
Immediately following their highly successful launch event at Movietowne, Port of Spain, Team Speedway transported their Renault Sport R.S. 01 to Wallerfield for their first official testing session over the period June 10-15. Owner of racing supplier and support team Equipe Verschuur, Frans Verschuur, and lead engineer Joris, were finally able to work with local driver Franklyn Boodram, and the mechanics of Team Speedway to unleash the potential of the R.S. 01 at our local track. The session proved to be extremely fruitful as multiple record breaking laps were completed, albeit unofficially, as they were done during practice. Needless to say, Team Speedway's newly signed sponsors Shell Lubricants/FT Farfan and DHL were extremely happy with both the team's marketing and on-track results thus far.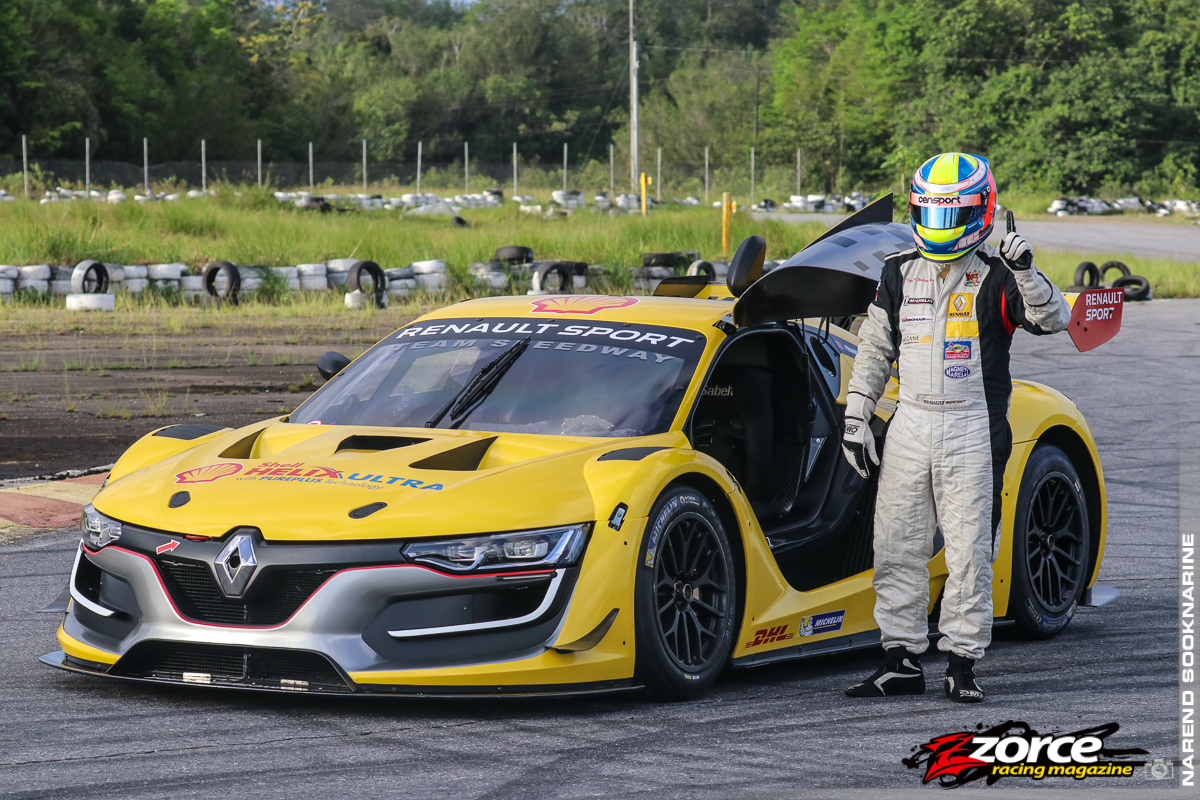 We took the opportunity to visit the team during the very first day of the first testing session at Wallerfield and were able to capture Franklyn's initial impressions.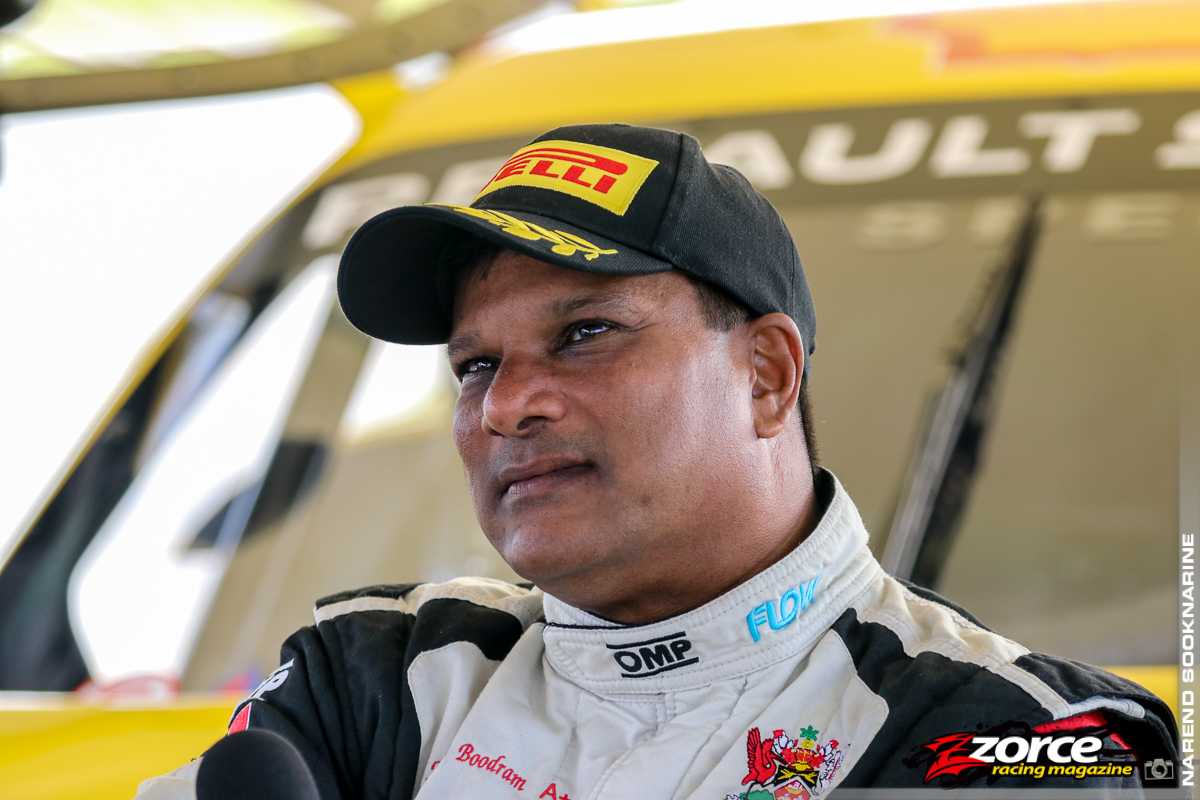 When asked about the new machine's on-track behavior, here's what he had to say after the first few scouting laps: "To me, it feels softer but it's flapping, when we start to trim things like we could come down … and take time off…We ain't start nothing yet—we have a world of things we could do to go so much faster. I believe we'll get into the very low 38s, into the 37s for sure in Trinidad."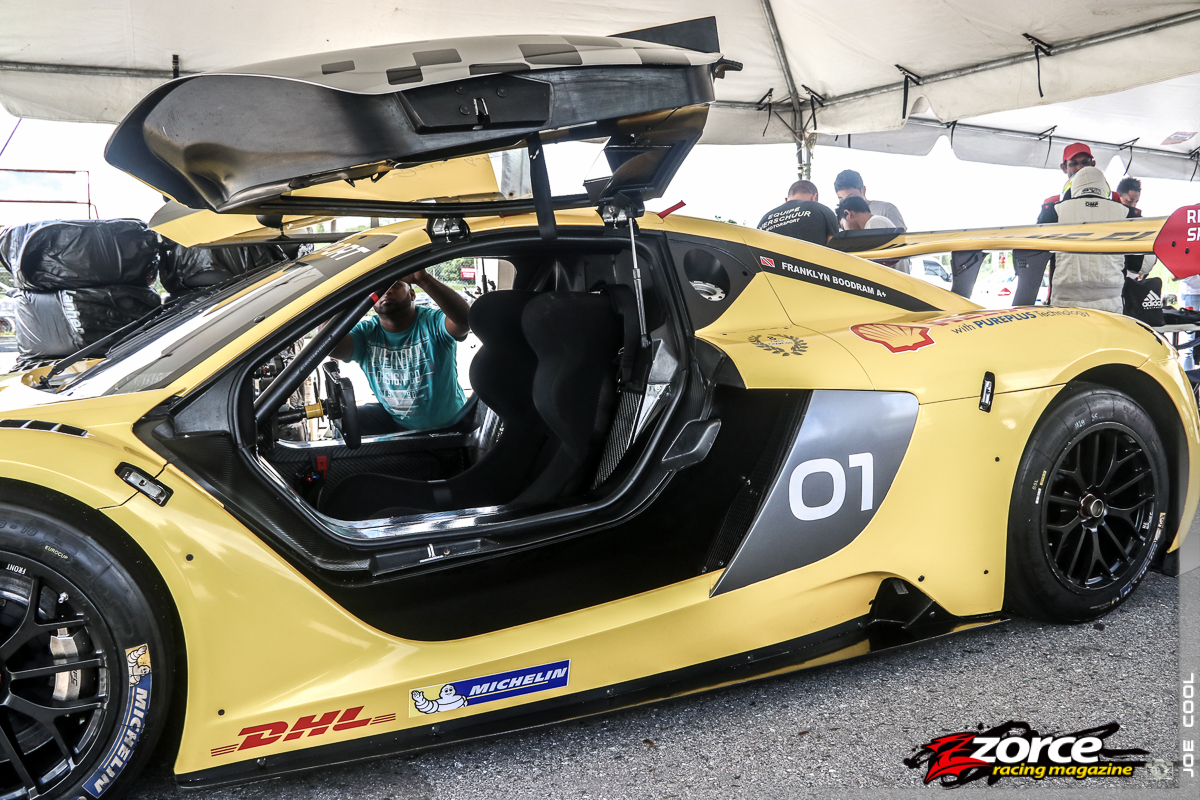 By this point the team completed the first few laps and a preliminary inspections (called spanner checks) to ensure that there were no unsecured components, leaks or faults in this car that was basically re-assembled and shipped to Trinidad & Tobago.

While adjustments were being completed on his driver's seat, Franklyn told us how the day progressed thus far: "Well, praise God, no trouble at all; everything went smoothly. When we started, we did one lap again, check again, we did two laps. And then we started pushing.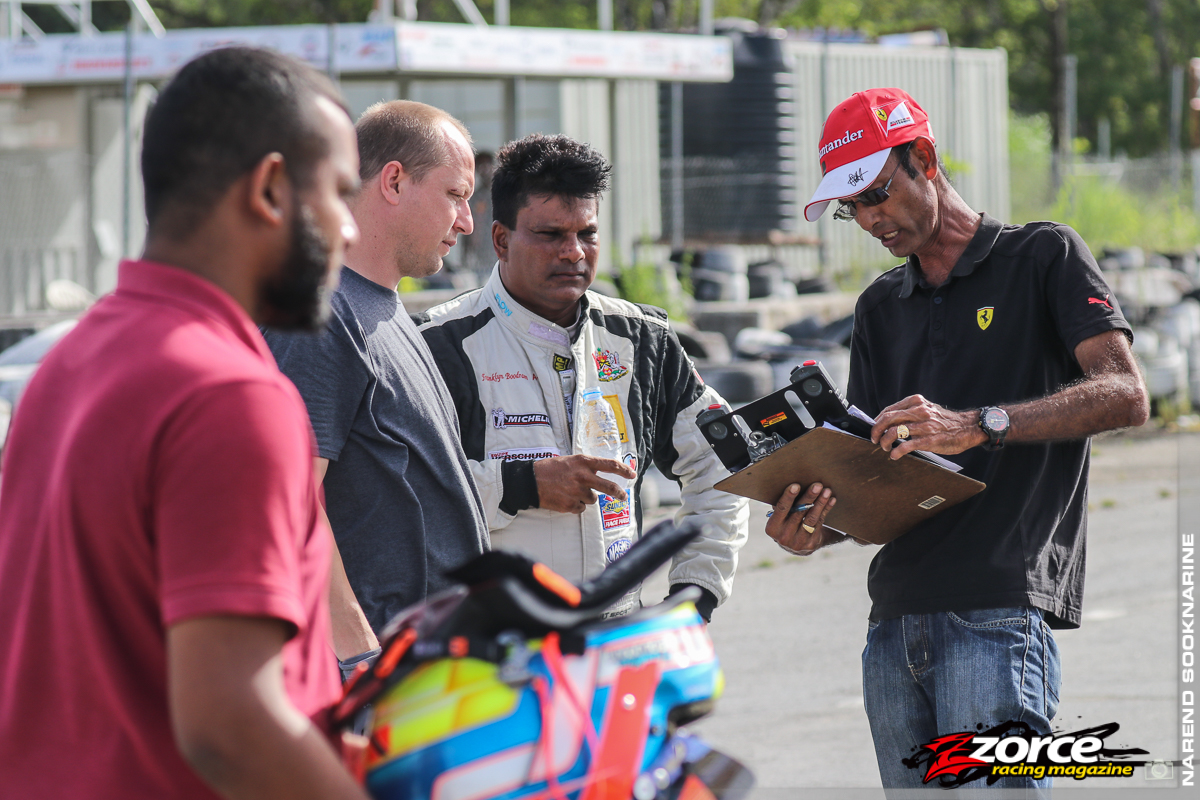 "First test in was in the 40 seconds range… "In our next stint we saw 39s and then in same stint [as that] we saw low 39s; 39.2 and 39.3. And still, [we're] not really able to put it where we running but we could go a lot faster than that. "…We're on tyres that three years old. It's a phenomenal car. "The tyres were so bad that they started to shim actually, so, we just took that off."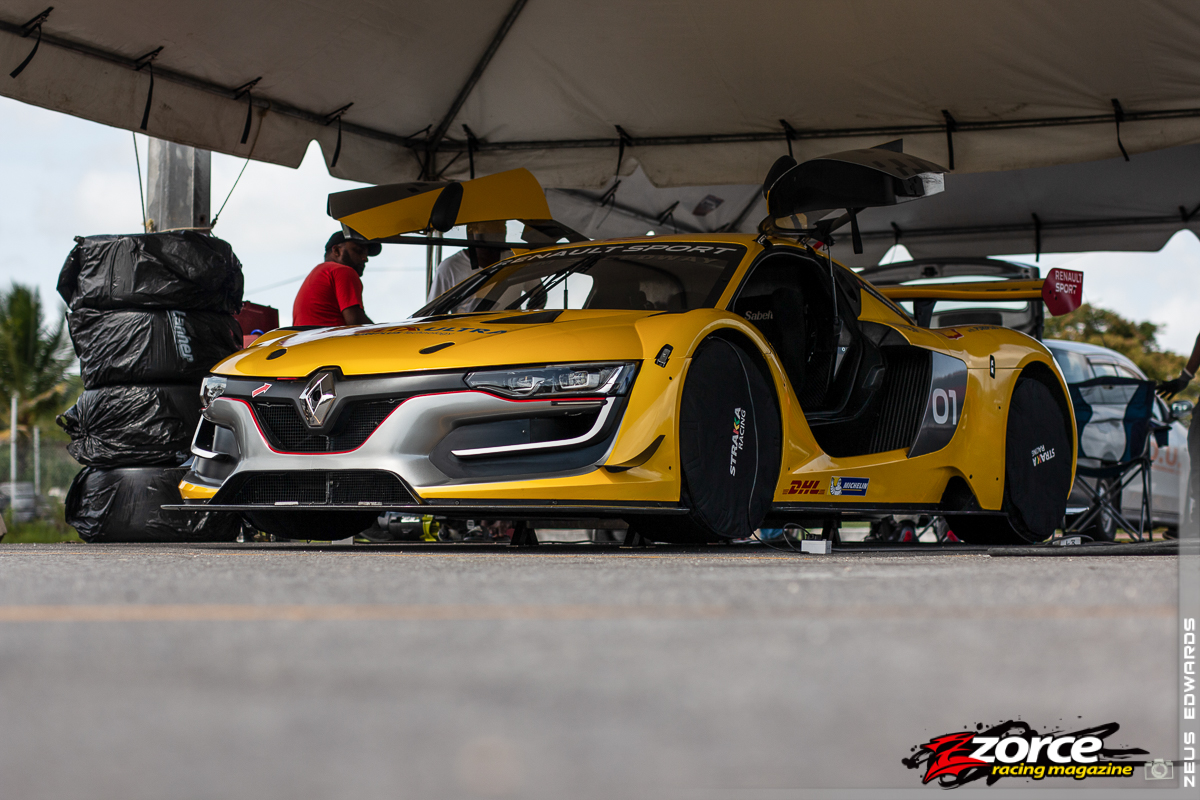 Later in the day, we checked in again: "I haven't driven the car for three hours yet and I feel so very comfortable. I love it, I [feel] no fear for the car, I have no fear for it at all and in my view I think it will go a lot faster as soon as I settle in with it. But it's going to be in a very, very short time– a lot shorter than I thought it would be. Feels really like everything it wants to do I understand and I am ready to deal with it because I'm accustomed to it."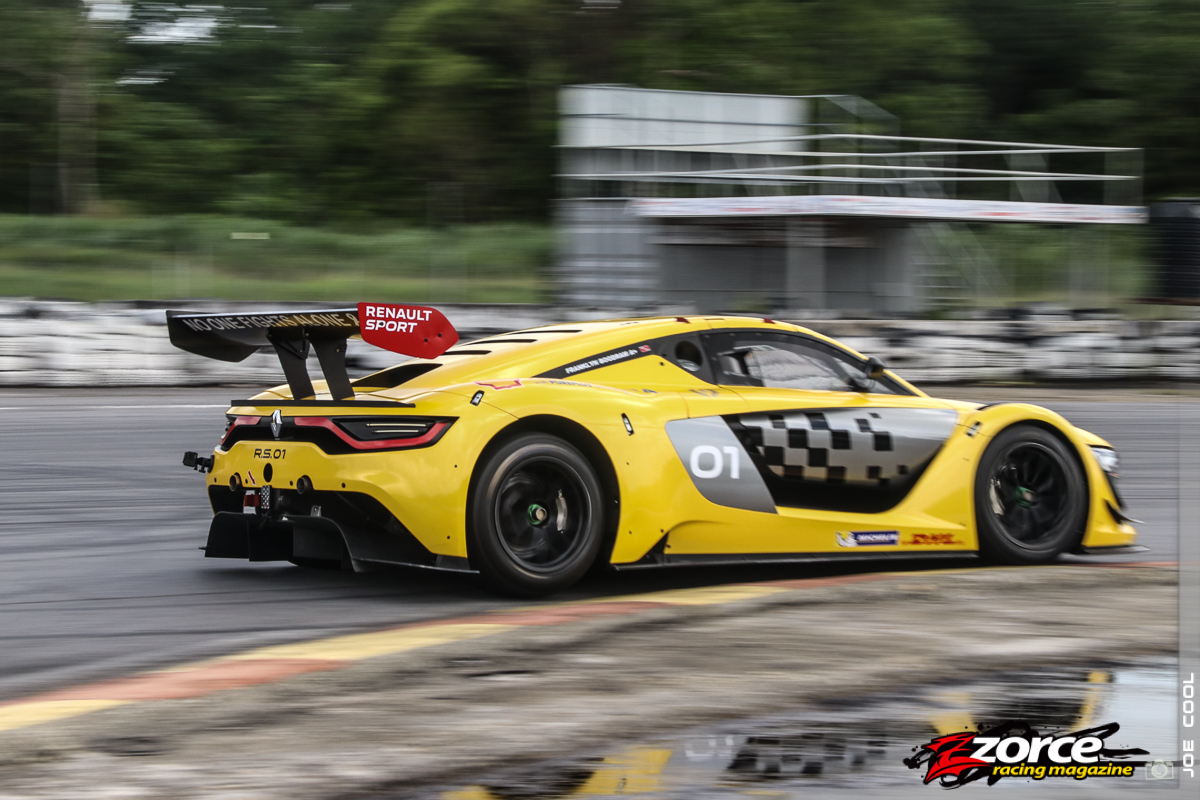 Franklyn attributes this familiarity with the car's driving dynamics to his experience with his previous Renault Mégane Trophy V6 racecar: "Definitely, the Mégane is a car that was the perfect stepping stone for a car like this R.S. 01. Without driving the Mégane for those years and putting that seat time in, I definitely wouldn't be able to deal with this car at all. It's a very tricky car to drive but I adapted to it because I understand these chassis well."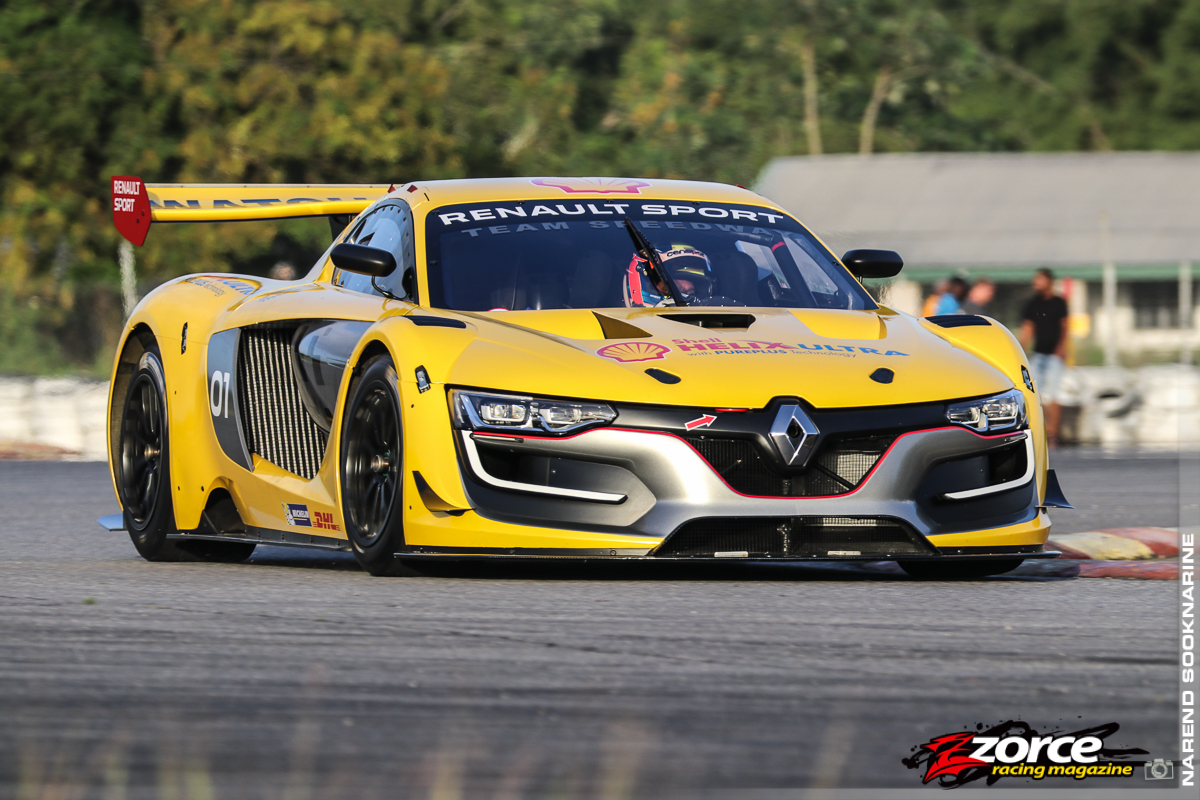 In terms of the car's physical demands on its driver Franklyn remarked that: "the G forces are really forceful and the downforce as well even [though] we don't have a downforce track, we [are] using some downforce we could get because into the left hander and so on we don't have to brake at all and definitely, it takes a lot of neck and shoulder work, and even the wrists because of the position and the steering design."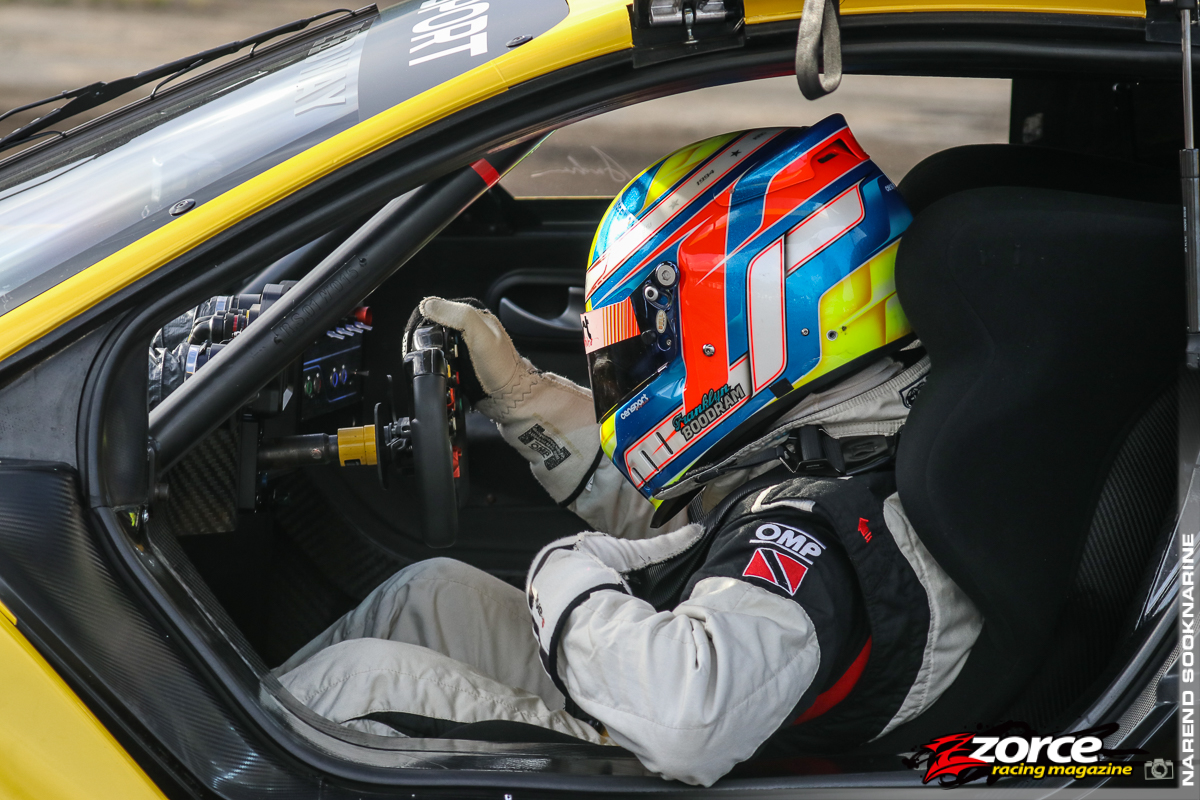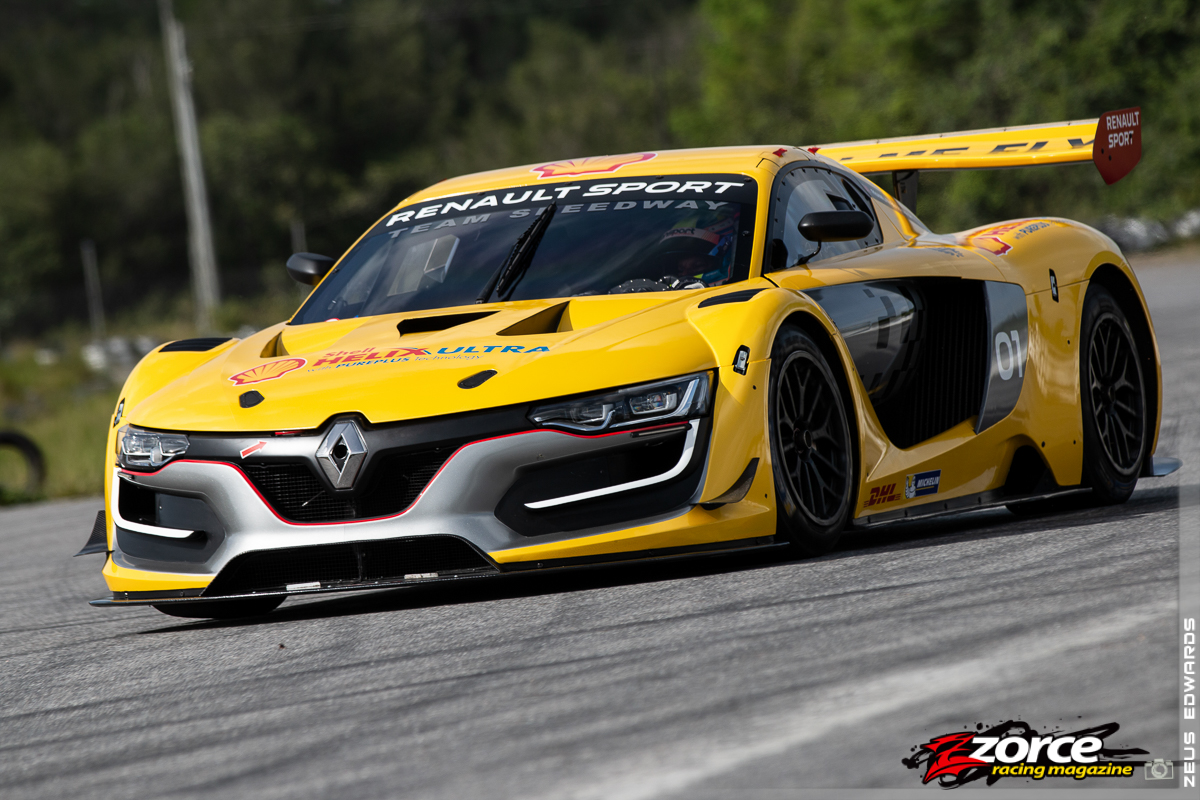 With a fresh set of tyres, the team recorded multiple laps in the high 37-second range at the end of the week. With just some adjustments to Franklyn's lines, braking and exit points, some aero tweaks and other minor adjustments, the fastest time of the session came in at an astounding 37.73 seconds!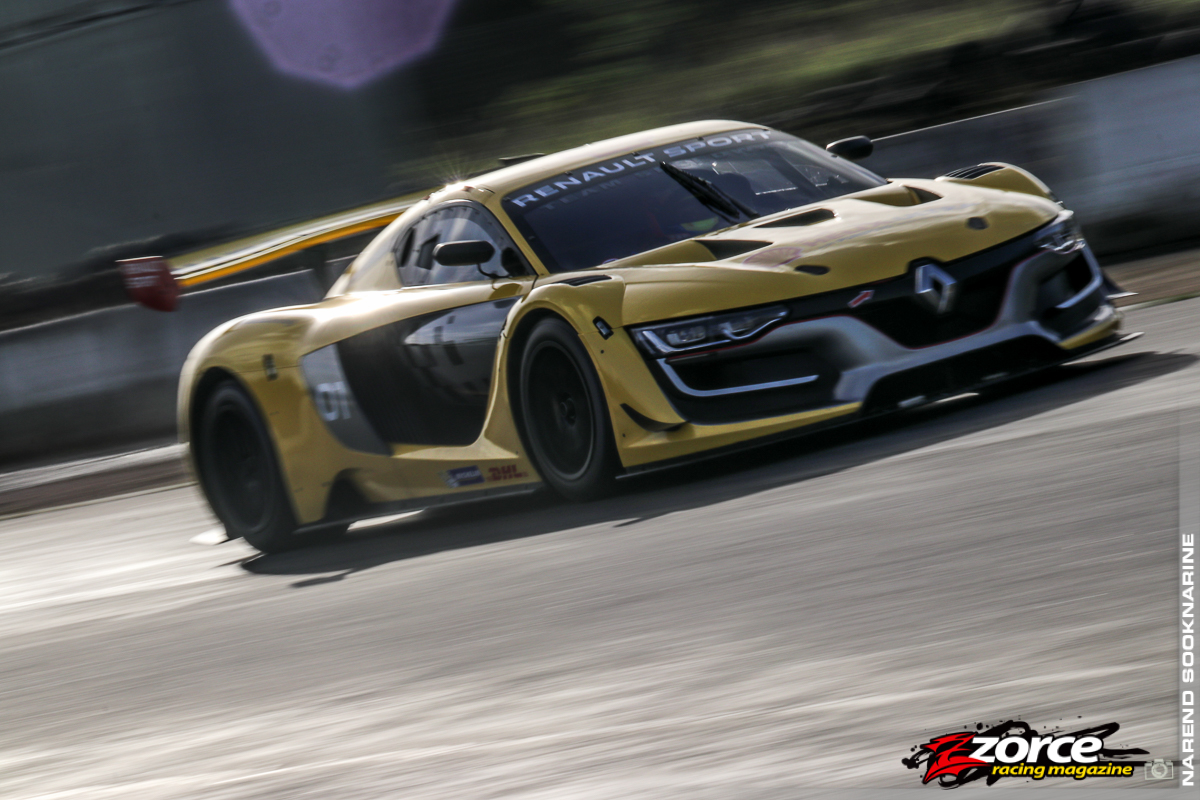 Although this time can only stand as an unofficial record, having not been run under racing conditions, it trumps the Radical record of 37.855s posted by Bajan Mark Maloney in his CMRC Group 5 class Radical SR3, and Gerard Carrington's 38.494-second saloon car record set with his Mitsubishi Evolution Group 4 class racecar.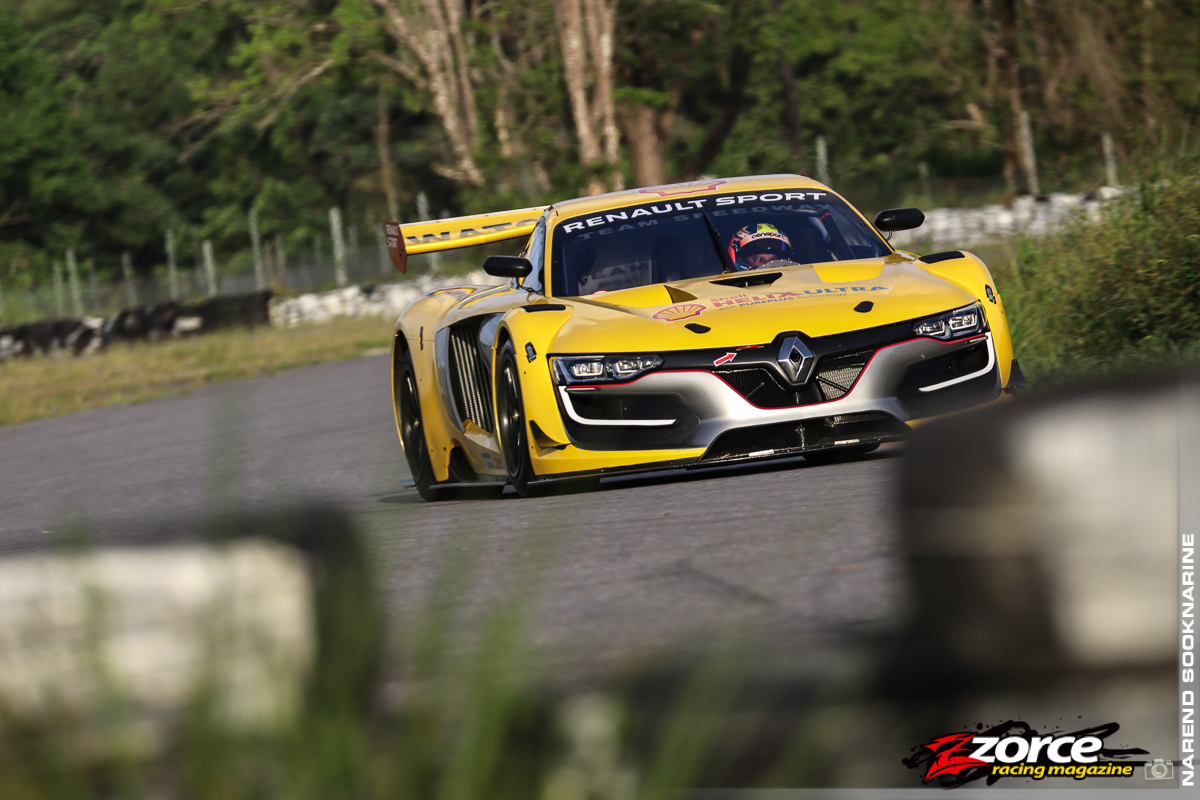 With Franklyn at the wheel, the Renault Sport R.S. 01 posted over 10 laps in the 37-second range, proving the consistency and capabilities of both car and driver in a little less than 5 hours of total seat time.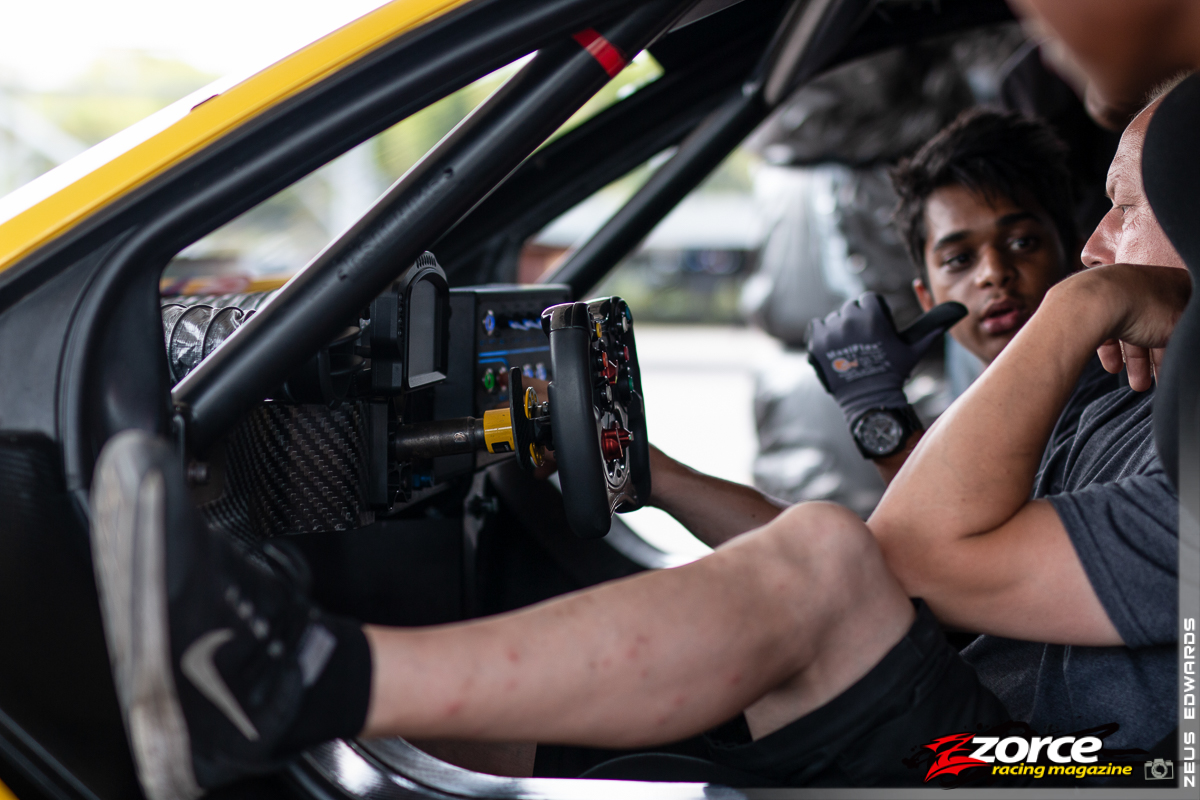 There is more performance to be had as the team discovered afterwards, that the car had been forgotten on throttle position mode 3, which is normally used for idle and warm up, while Franklyn had been practicing on the more aggressive mode 2 all along. There was no remaining session time to go out for another stint.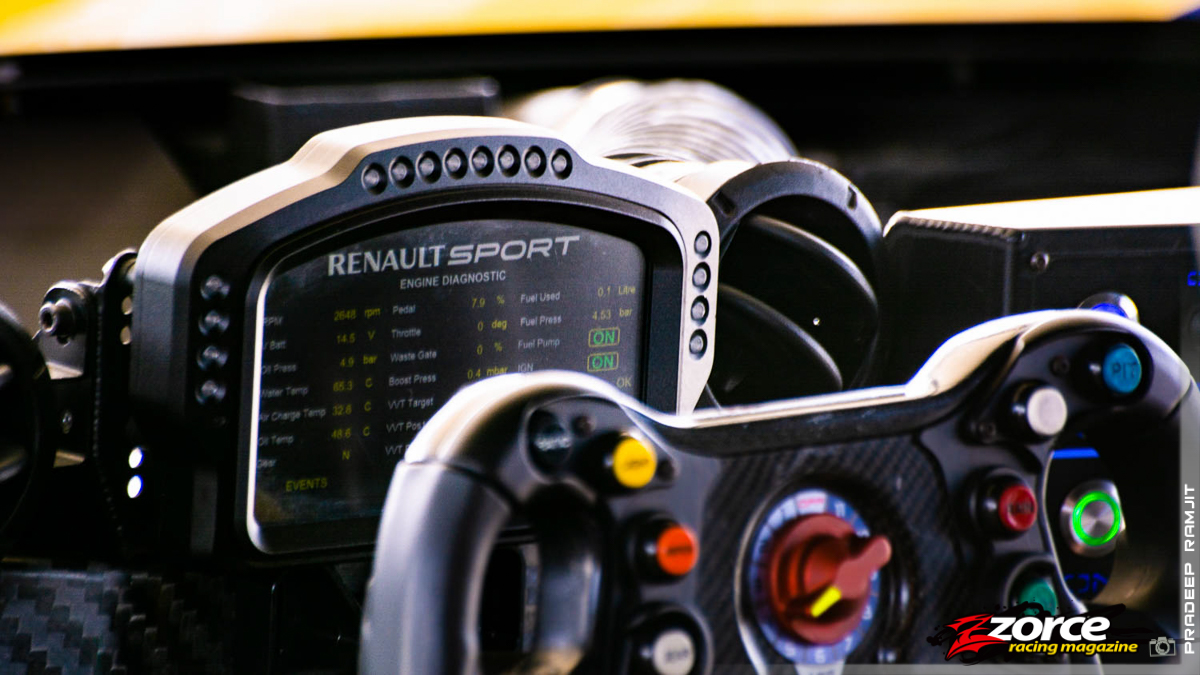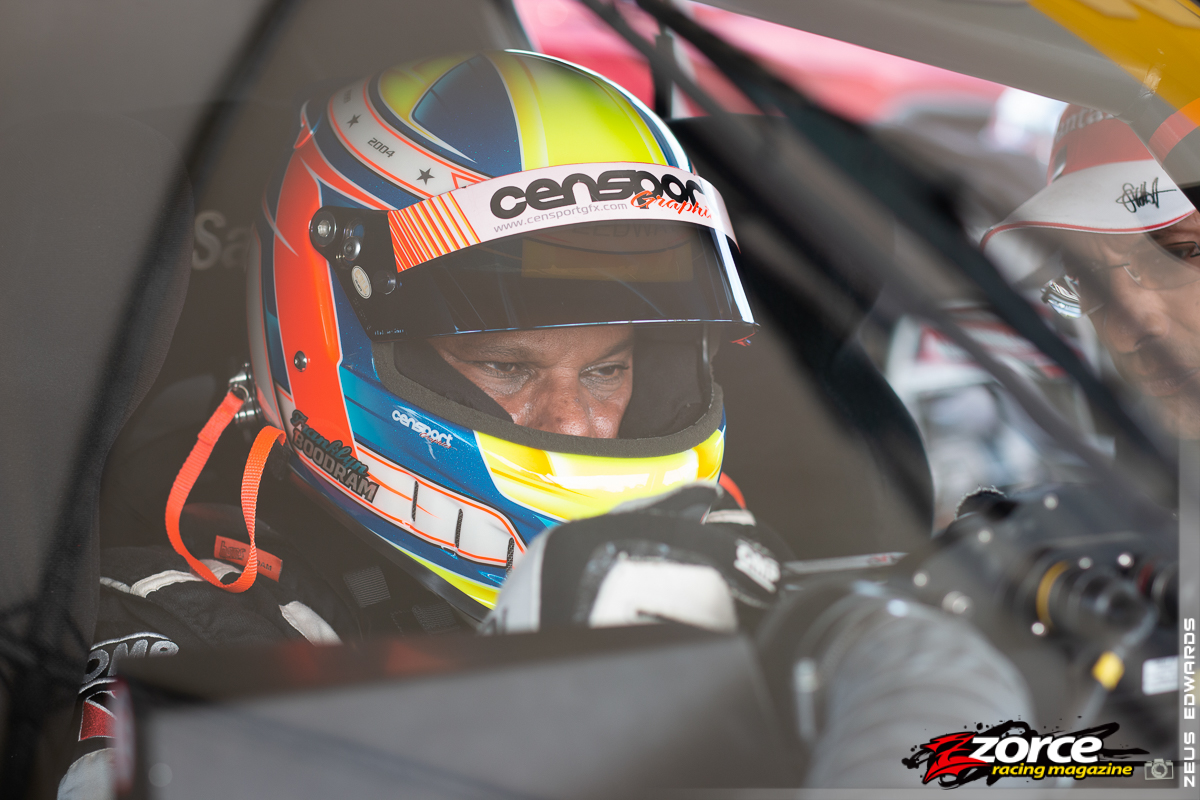 An enthusiastic Franklyn remarked: "…with the way that I'm driving the car now and with everything, I think we could probably be at mid 37– 37.5, maybe even lower with the right throttle position, then we'll have to deal with wing, and all of that and setup and suspension also."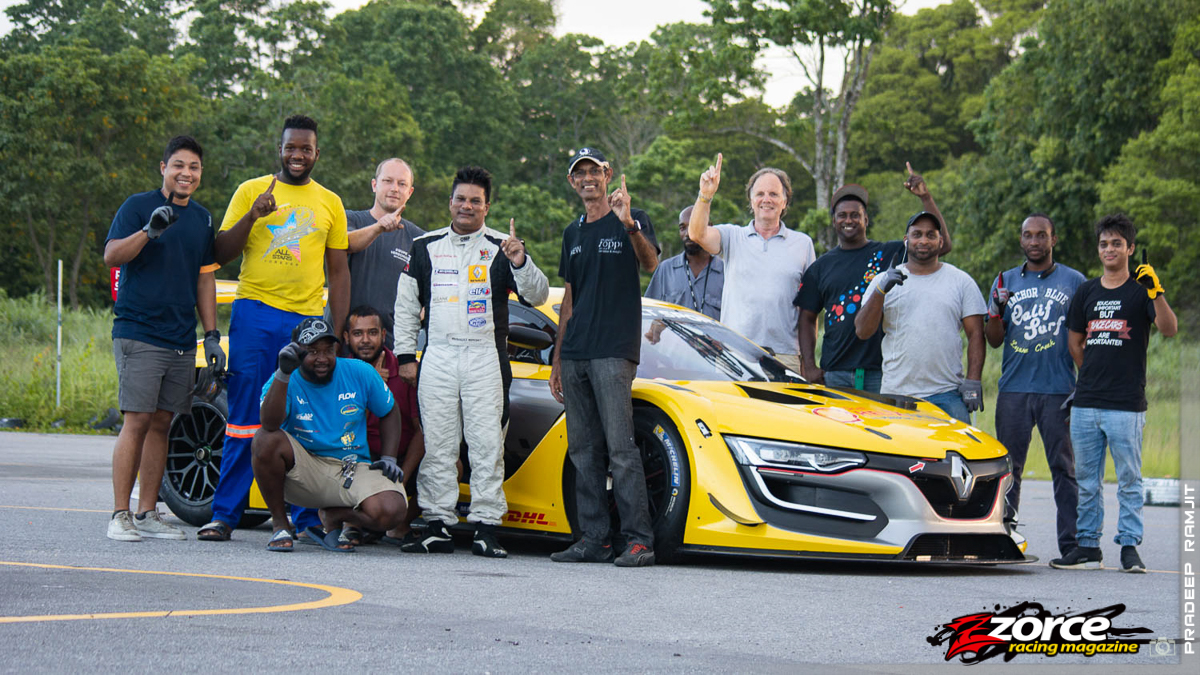 While there will be lots more honing and fine tuning to come, Franklyn will now shift his focus a bit as he plans to tackle his familiarity with the Latin American tracks in his original mid-engined monster, the freshly repaired Renault Mégane V6 Trophy Group 4 racecar.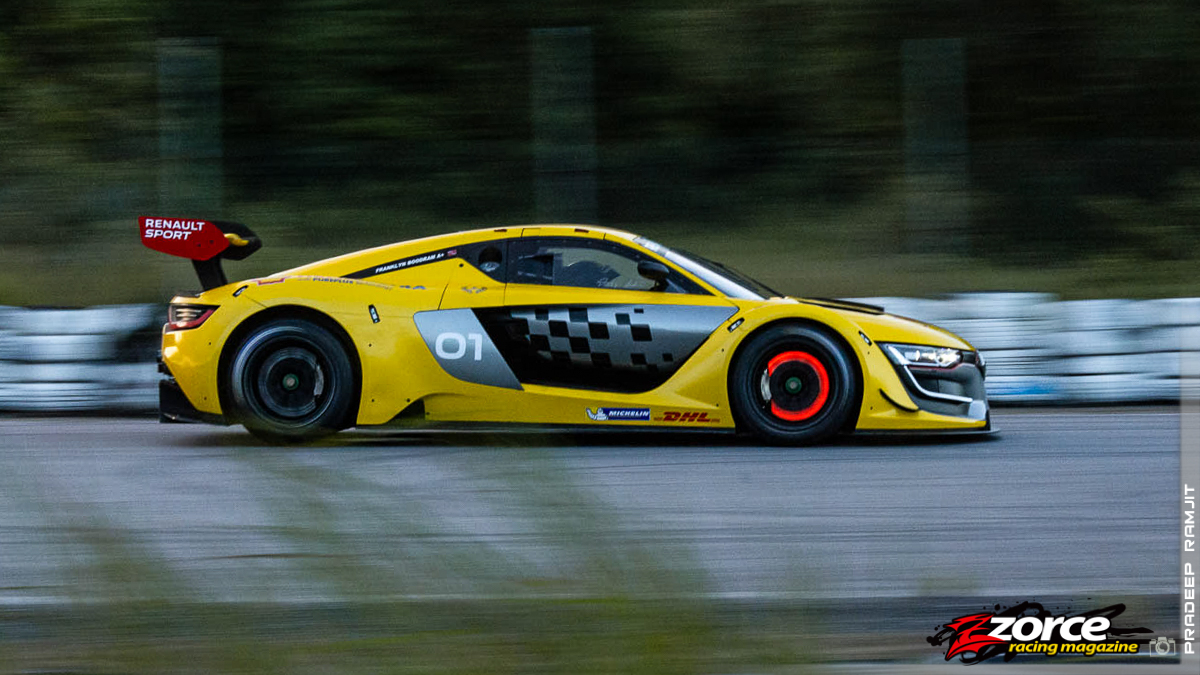 We'll have more on that story later on. In the meantime enjoy the video and photo galleries below and relive Team Speedway's first testing session here in Trinidad & Tobago!  
(more photos on page 2)
Photography by: Joey "Joe Cool" D'Anglade, Esmond "Zeus" Edwards, Pradeep Ramjit and Narend Sooknarine