TTRC launches Rally Tobago 2010
Written by Narend Sooknarine
Published in Rally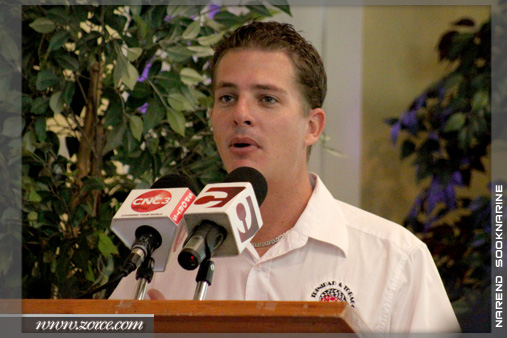 The Trinidad & Tobago Rally Club TTRC announced its plans for Tobago Rally Festival 2010 at the Chancellor Hotel on the 8th of June. The Tobago House of Assembly (THA) has once again pledged its support for the hugely successful High Speed Stages event last seen in October of 2009. The Festival is well regarded as a Motorsport getaway with events planned for the entire weekend in Tobago the idea being to combine the excitement of rallying with the vacation appeal of Tobago. 
25 cars from Trinidad along with invited cars and drivers from Barbados, UK and Jamaica are expected to participate in the 8-stage rally. Both 2WD cars and 4WD cars will be vying for class wins and the overall Championship for 2010 as Tobago Rally Festival forms one competitive leg of the 2010 TTRC Championship Series. The teams will arrive in Tobago on July 1st at 5pm via ship, well in time for activities scheduled to begin on Friday July 2nd. Rally start will take place on Saturday 3rd July at 10am in the Courlan Estate and as always, the event is open to the public and there will be no admission fee. 
Tobago Rally Festival 2010 promises to be an exciting and entertaining family event in an island paradise. The quality of the Courlan Estate gravel stage is certainly on par with the best in Trinidad, despite it's shorter overall length and allows many easily accessible spectator vantage points. The TTRC wishes to thank the Title Sponsor the Tobago House of Assembly (THA) and their many sponsors for Tobago Rally Festival 2010– NP Ultra, STAG (Silver); Tropical Power, Illuminat, Dasani, Full Throttle (Bronze) and the Official Hotel Partner, the Turtle Beach Hotel.