AVENTURA MEXICANA: NEW PORSCHE 911 - Chapter 2
Page 2 of 5
CHAPTER 2:
Getting acquainted with the
Hermanos Rodriguez F1 Track
in the Porsche 911 Carrera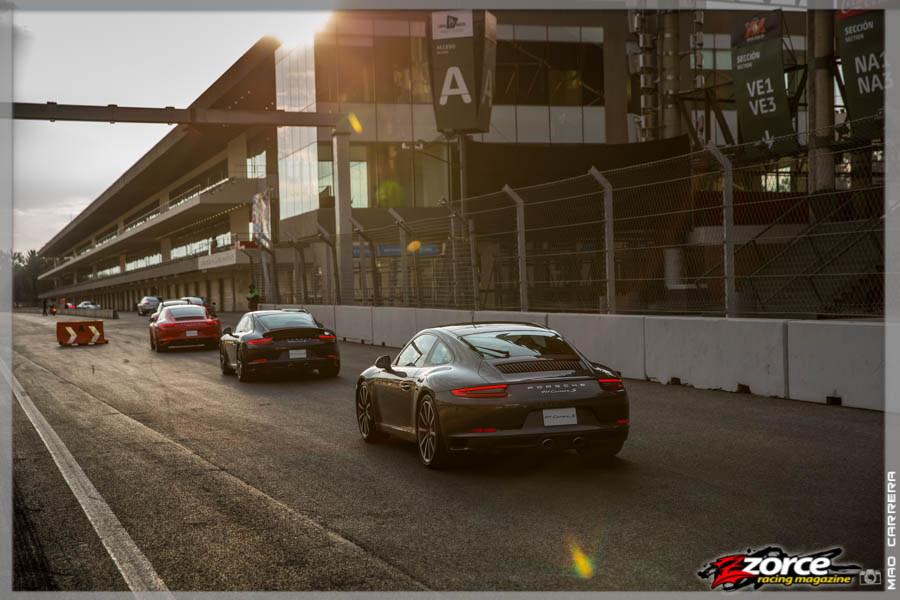 Finally, we arrived at Autódromo Hermanos Rodríguez. By Caribbean standards, the facility is huge with 4.304km (2.674mi) of tarmac. The circuit got its name shortly after it opened when Ricardo Rodríguez died in practice for the non-Championship 1962 Mexican Grand Prix. Ricardo's brother Pedro also lost his life behind the wheel nine years later. The circuit remained part of the F1 calendar through 1970, but spectator overcrowding caused unsafe conditions. When the track reopened in 1986, the circuit boasted a new pit complex, as well as improved safety all round. In 2001, a complete redesign and upgrade of the circuit saw a record crowd of 402,413 people attend a round of the CART Championship. Last year, F1 made a welcome return and "Mercedes' Nico Rosberg won the Formula One Gran Premio de México 2015 after a superbly measured drive saw him defeat teammate Lewis Hamilton by 1.9s. Valtteri Bottas took third for Williams," according to www.formula1.com.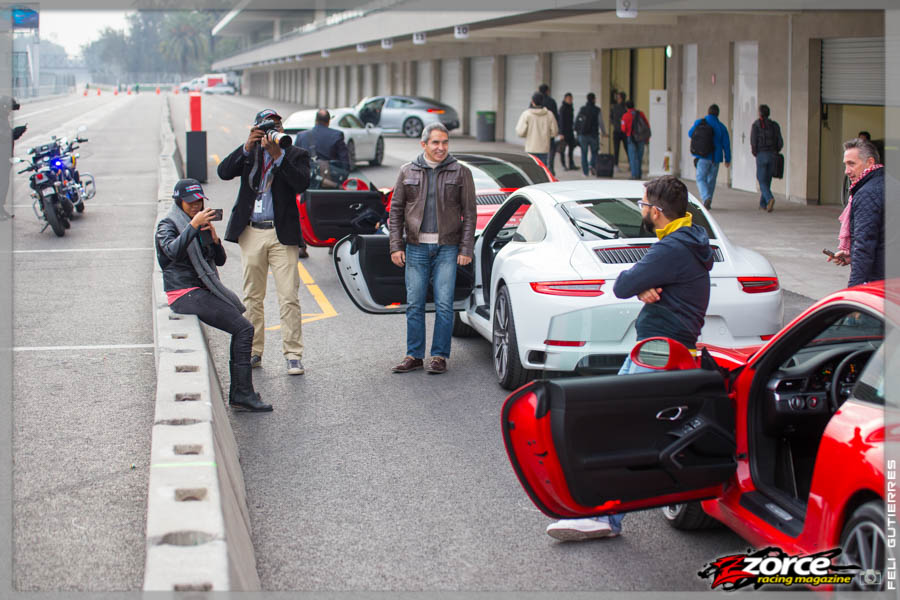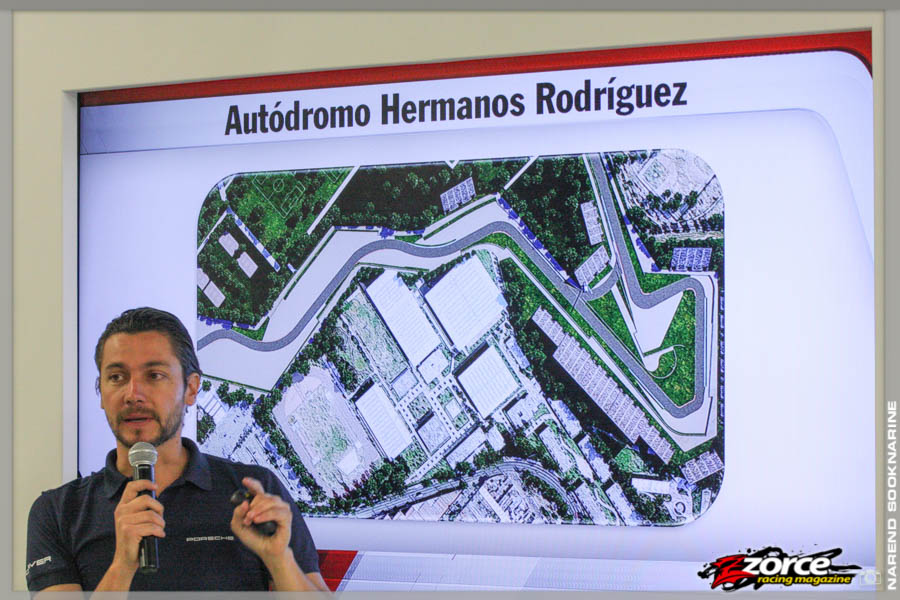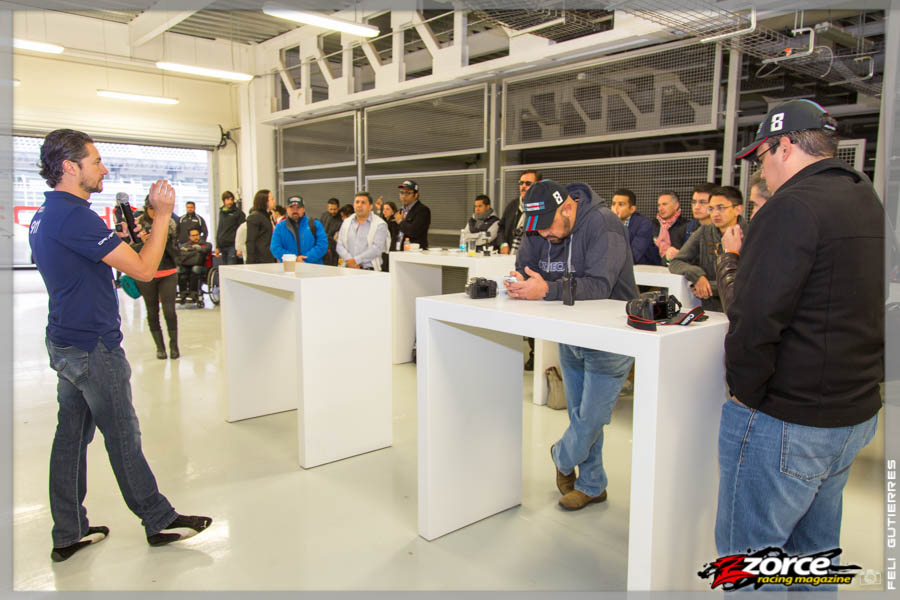 As with most turbocharged cars, the new 911s were mostly unaffected by Mexico City's altitude (2,240m or 7,350ft above sea level) but the beautiful, yellow Cayman GT4 that was on-site was down on power because of this. After the necessary track registration, we were all ready for our orientation session. We were given some effective, easily memorised principles for driving and studied overhead shots of the most challenging sections of the track. We would be practising on these three sections first, then be allowed to do full laps at pace. We were told not to brake too late or else, "We would have one less Porsche 911…" and were encouraged to try the different driving modes. It was also specified that we leave the traction control systems engaged. The cars were already lined up in groups of three and we jumped into our trusty red Carrera and set off to the back of our pack.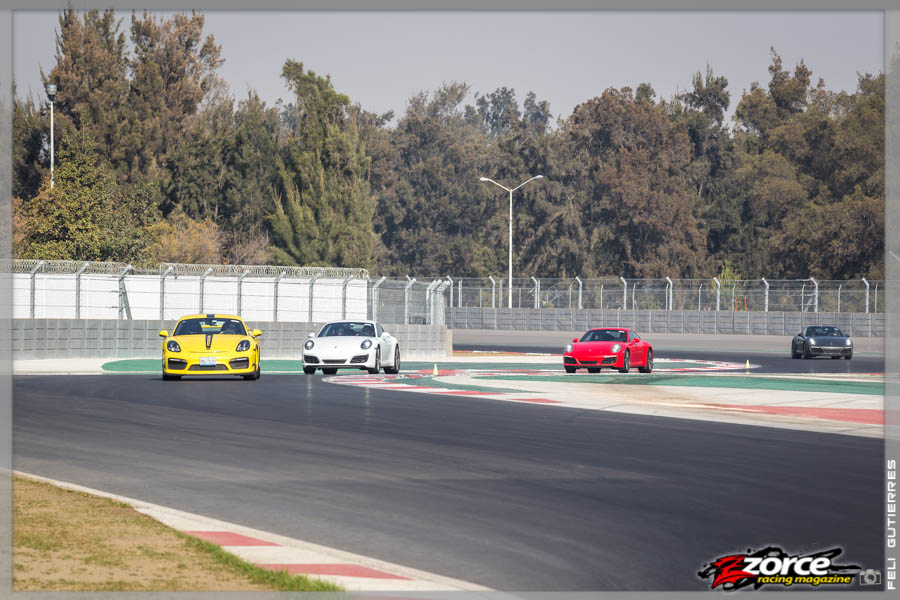 Our first sector would be the high-speed section of corners, roughly from turns seven to eleven. We drove through them to get acquainted with the lines then returned to the start. By the second round, everyone was familiar and we were ready to go at pace. Eric drove the first four laps then we switched, and I was allowed to enjoy four laps as well. The 911 loves good racing lines and proper weight transfer. In our training session, the instructor demonstrated the principle well with a table– once you press down on it, it is harder to move it laterally. My takeaway from this section was to be patient in the early part of a series of corners and to be mindful of loading the tyres.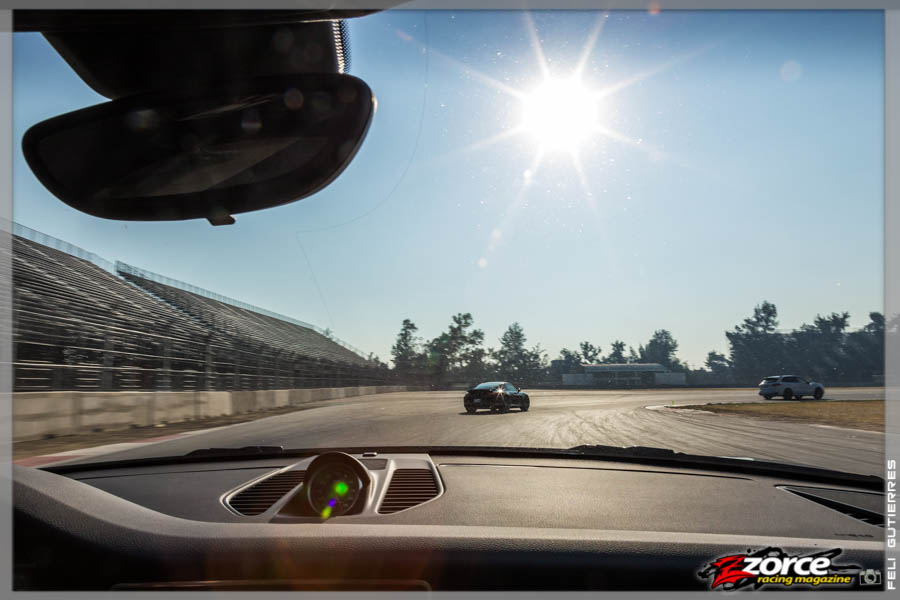 Our next sector was past the pits, comprising of turns one to three. We repeated the procedure of two orientation runs, then four gradually faster laps for each driver. Here we drove down a portion of the main straight then braked at the cone for turn one, a 90-degree right turn followed by a similar left, then immediately after, another similar right. In this section I noted that the 911 was capable of turning during braking– a trait that rear-engine cars are well known for– and put it in my mental plan for the full lap.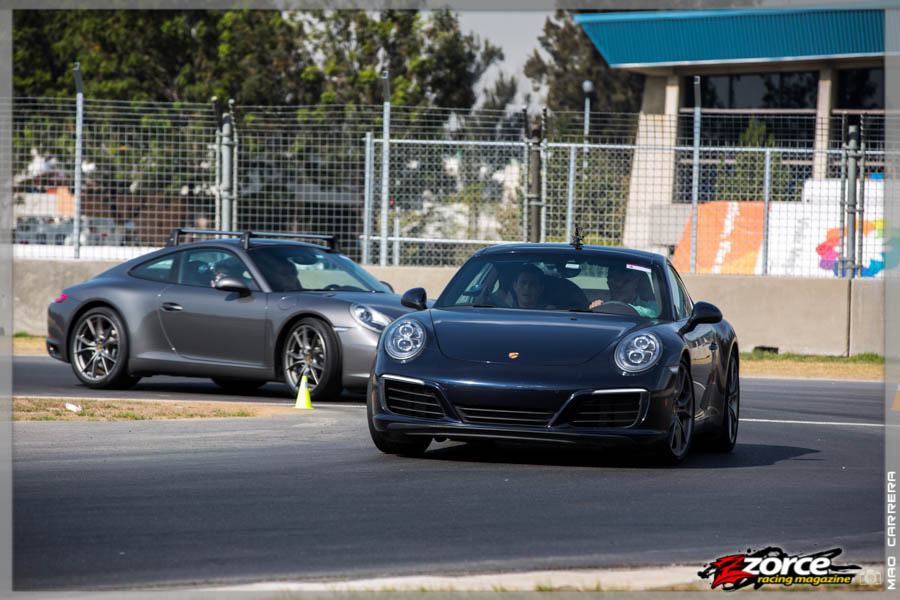 For our final round of practice, we headed to turns four through six, which were all right-handers. The tarmac link between turns six and seven allowed us our own little loop. Eric was driving again for the start this segment. By the second fast lap, he complained of an upset stomach as the G-forces in this section were more pronounced with the sharper turns. We were also in Sport Plus mode, which offered up rifle-bolt shifts that were harsher but faster. As it turned out, despite minor discomfort myself, my small breakfast and coffee on the run was a blessing in disguise! Eric remarked that he should have known better, especially since refreshments were also provided on the track, and opted to exit while I did my laps.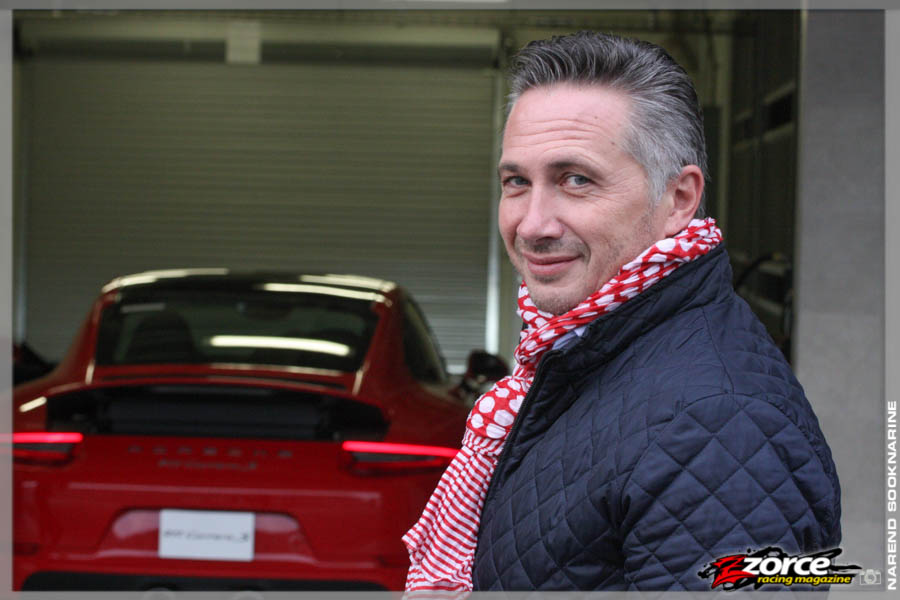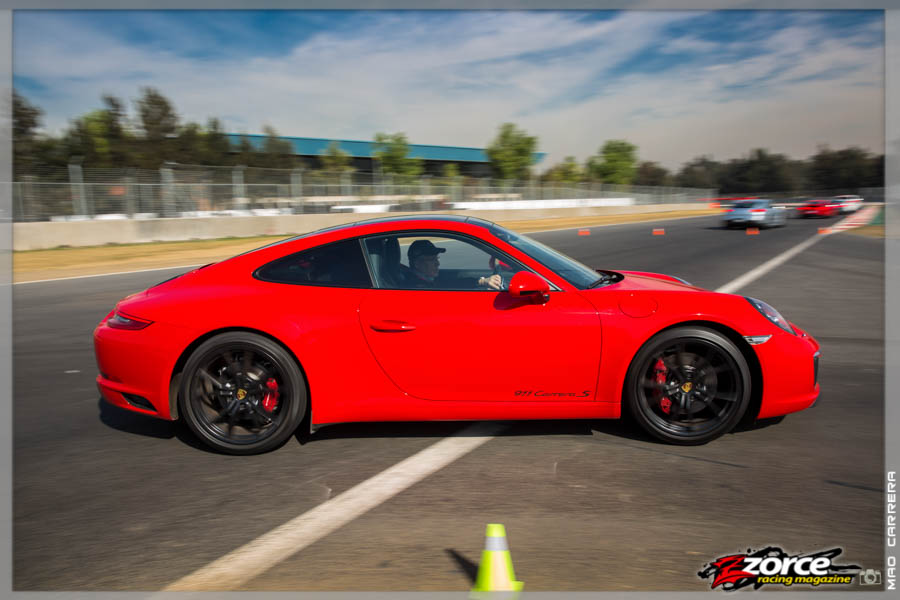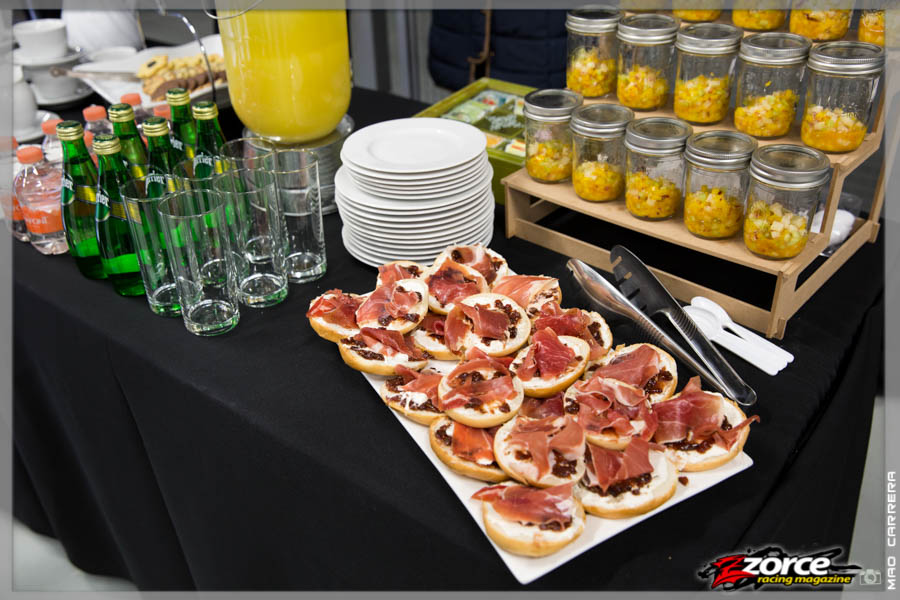 With the car now lighter, I was able to extract more momentum from the little red Carrera and was catching the cars ahead. On a few occasions in this sector, I experienced moderate oversteer that actually helped the car make the corner. In Sport Plus mode, the systems actually allow 1.5 seconds of slip before intervention. I was really beginning to enjoy this car! On the way back to the pits, I turned the steering-mounted dial back to the buttery-smooth normal mode and let Eric drive in an effort to keep his stomach settled.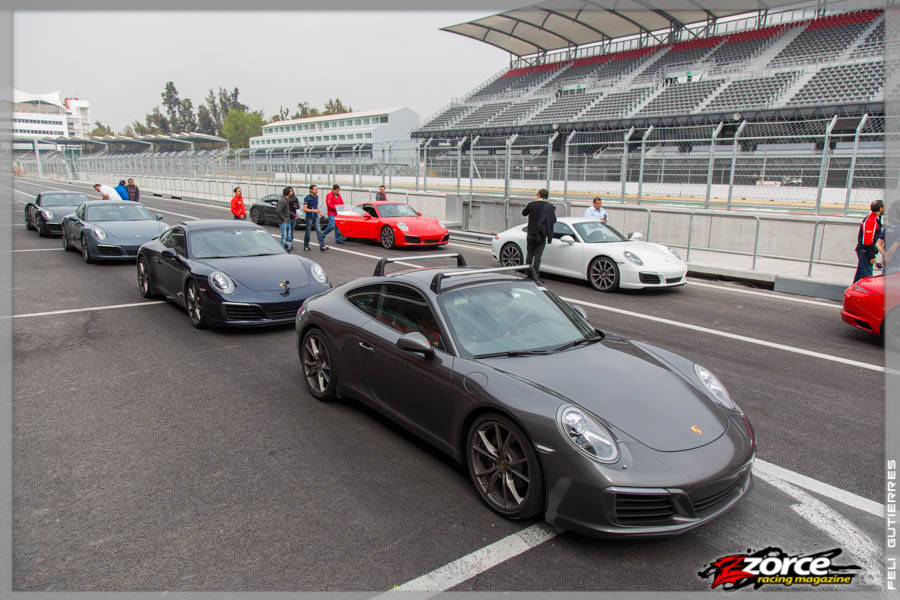 After a short break, we were given a choice of two groups: the "fast driving group" or the "very, very fast driving group". Naturally, I chose to be part of the latter. This time I opted to drive a black 911 Carrera S, as I was now comfortable with the Carrera's pace. Eric stayed behind and another journalist took his place. During our first few laps, one of the drivers ahead overcooked two corners, causing his 911 to oversteer into our path, but after the second time it happened, we passed him on one of the shorter straights. We pitted at the end of the second lap. Each time our group went out with the Cayenne GTS they allowed us to pass, presumably so the film crew could capture footage. Passing was in fact allowed for our group, once there was room. Now it was my turn to drive.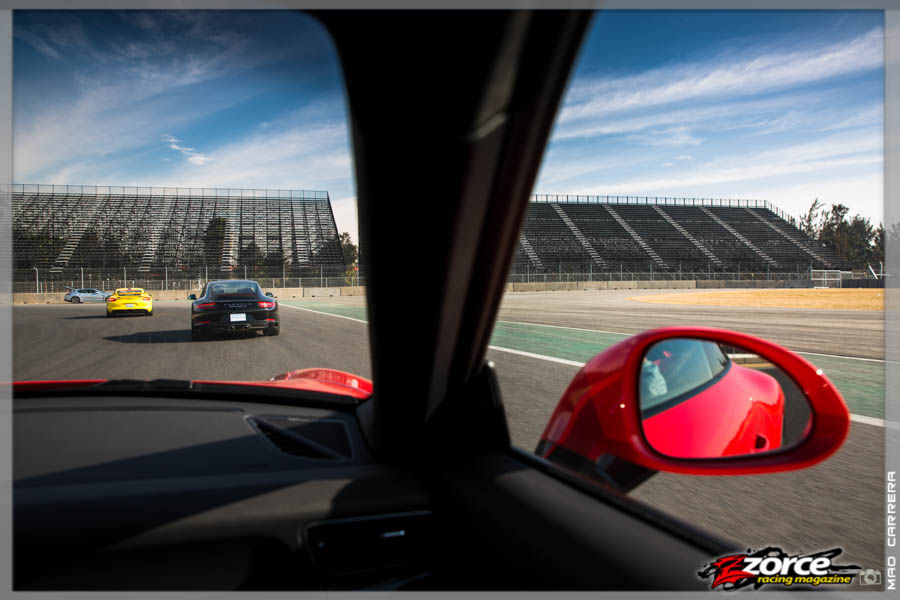 View this photo set on Flickr

CONTINUE TO CHAPTER 3 >>