AVENTURA MEXICANA: NEW PORSCHE 911 - Chapter 5
Page 5 of 5
CHAPTER 5:
Back to the City
Soon we were within the city limits and the traffic became thick again. Drivers were changing lanes at a moment's notice and using the smallest available spaces. This meant driving very closely together to maintain the convoy. Idling along in traffic, I left the sport exhaust button on, just to enjoy the collective exhaust rumble. Surprisingly, I was able to inch forward (even in sport mode) using small throttle inputs or stepping off the brake without any jerking or bucking whatsoever from the PDK. At this, along with the imperceptible gearshifts in normal mode, I was in great awe.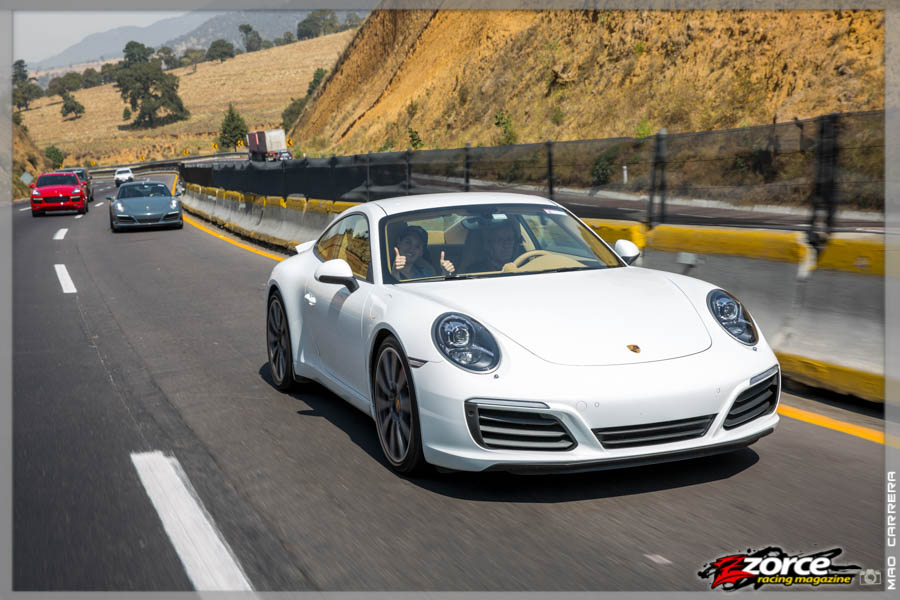 It was only later that night at dinner that I would find out that Porsche began developing the PDK gearbox in its racing programme, during the mid 80s with Derek Bell at the helm. Who knew Porsche had been testing this technology for so long? I also found out that a 7-speed manual is available worldwide, although out local dealers, Lifestyle Motors, may spec the cars with the PDK, unless a special order is made.

And speaking of technology, Porsche Dynamic Chassis Control (PDCC), Adaptive Cruise Control (ACC) with coasting function, and lane departure warning assistant with blind spot monitoring are available features, while post-collision braking is now standard as an additional safety feature. To make it easy to drive in parking structures or garages with steep ramps, Porsche offers an optional hydraulic lift system, which at the push of a button increases ground clearance at the front spoiler lip by 40mm within five seconds. It can be manually deactivated or will automatically return to normal position when the vehicle reaches a speed of 30 km/h. Porsche also has a Car Connect system that enables monitoring and control of certain features from your smartphone, and can track the car in 44 countries if stolen.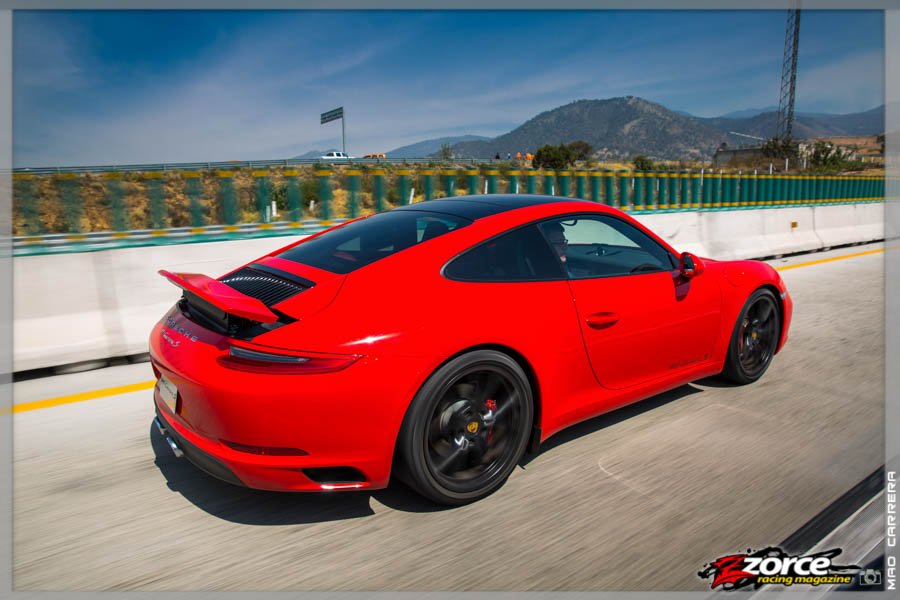 In the moment though, we forgot about the technical stuff and enjoyed basking in the fact that everyone wanted to be alongside the Porsches, taking pictures and giving thumbs up hand signals. I decided to have some additional fun by slipping into manual mode just before entering the short tunnel at traffic crawl speed. The tunnel walls amplified the ensuing throttle blip, and as the gear engaged, I gave a short burst before slowing for the car ahead. Through some tunnels I accelerated before in order to hear all the snaps, crackles and pops of the sport exhaust system.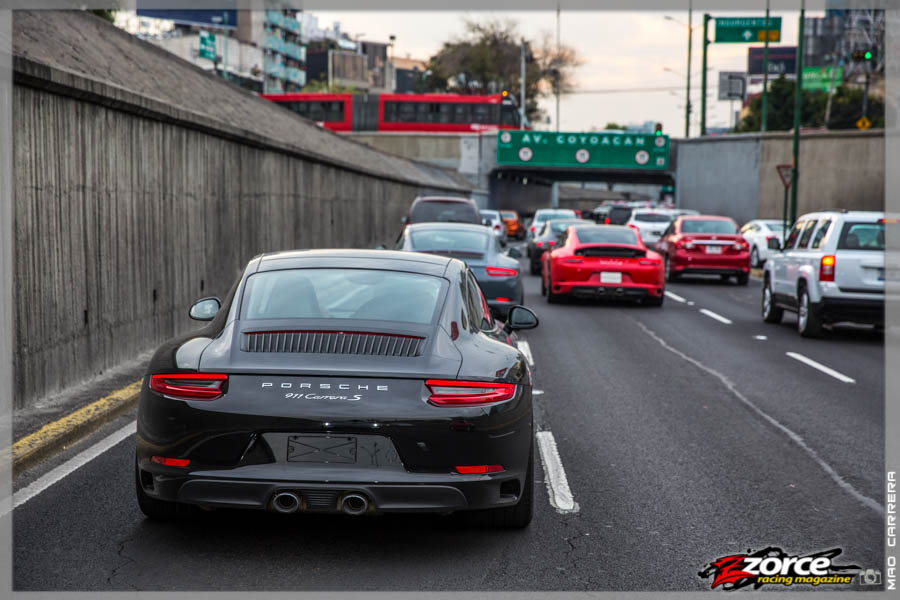 Even the policeman on his motorcycle approved. Although hired for only the morning period, he happily went above and beyond the line of duty by assisting us through the evening traffic as well, which helped things tremendously. The last nugget of 911 noises came when we put the windows down– the whoosh of the turbos, which spooled with every prod of the accelerator. How could you not love this? I felt like Santa Claus– able to bring a smile to everyone's faces just by driving the 911 and sharing the moment. This is also an integral part of the sports car experience in my  opinion.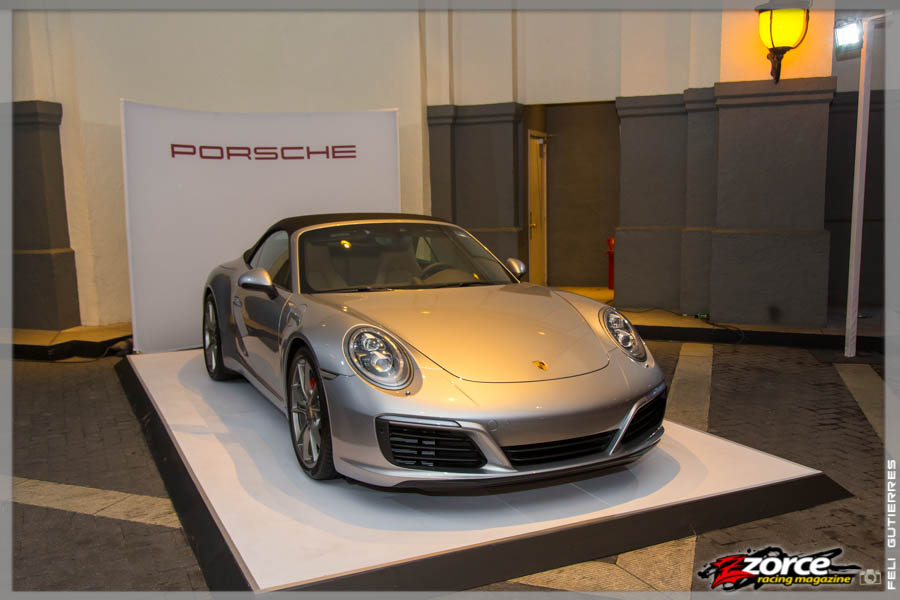 Soon our bucket list day was at an end and it was time to park the Porsches at the Four Seasons Hotel México where we had started. The fourth round of journalists, 60 in total, would be there to do it all again the next day. I was told the maintenance needs of the 911s during the week's exercises (apart from a punctured tyre) consisted of nothing but washing. This to me spoke volumes, as I remembered a statistic from the first day's presentation: close to a million Porsche 911s have been sold thus far, and more than 80 per cent of them are still running.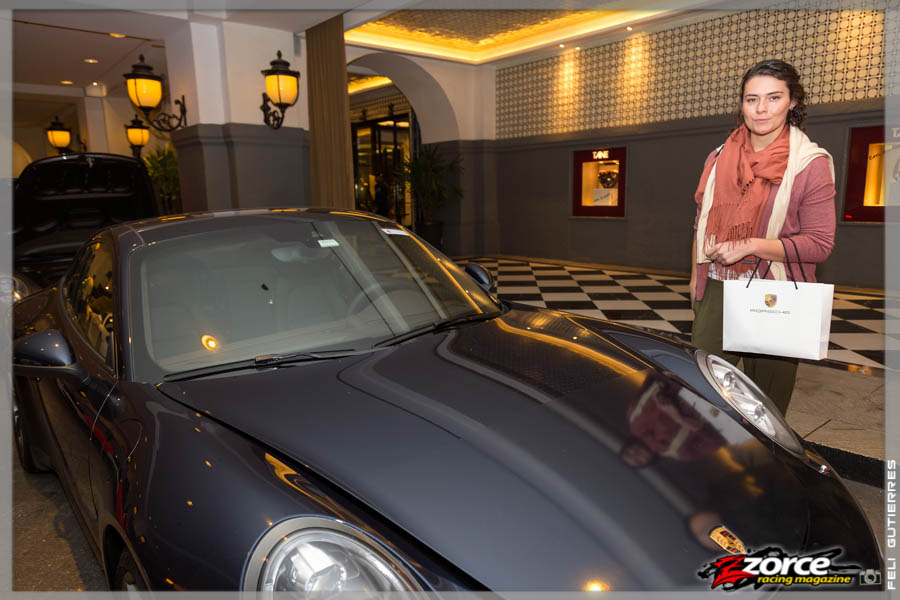 If you are interested in one of these magnificent machines that are often overlooked and taken for granted in our market, contact Lifestyle Motors in Trinidad and Tobago. Slated for arrival here in the near future, the Porsche 911 Carrera and Carrera S models are radically capable, reliable, and can be used on a daily basis, if you wanted. Plus, I've got a few friends at our local racetrack who can make it available for safe driving enjoyment. I can see this car easily handling a 7-10 lap stint at a Wallerfield, Bushy Park, JamWest or South Dakota track day.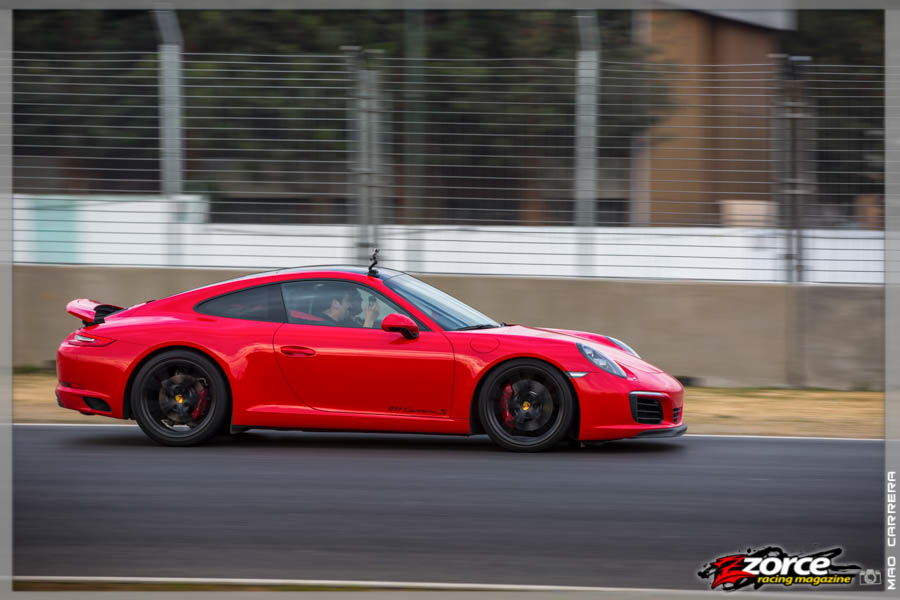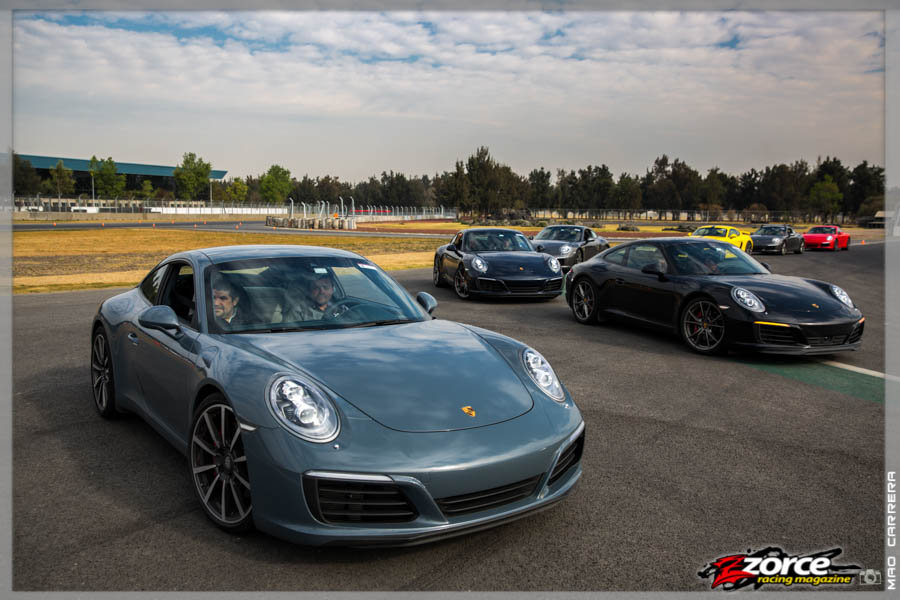 Porsche's engineering wizardry makes average drivers look like good drivers and good drivers look like heroes. If only for reasons of nostalgia, I'd love a nice bright red Carrera S. Then again, there's the upcoming 500hp/339ft-lb Porsche 911 R (4.0-litre), which weighs less than a GT3 RS (1370kg with a full tank) thanks to its 6-speed manual gearbox and lighter components. With its adjustable suspension, Cup tyres and carbon brakes, the 911 R promises the purest driving exhilaration! Only 991 will be made. Now who's got those winning lotto numbers?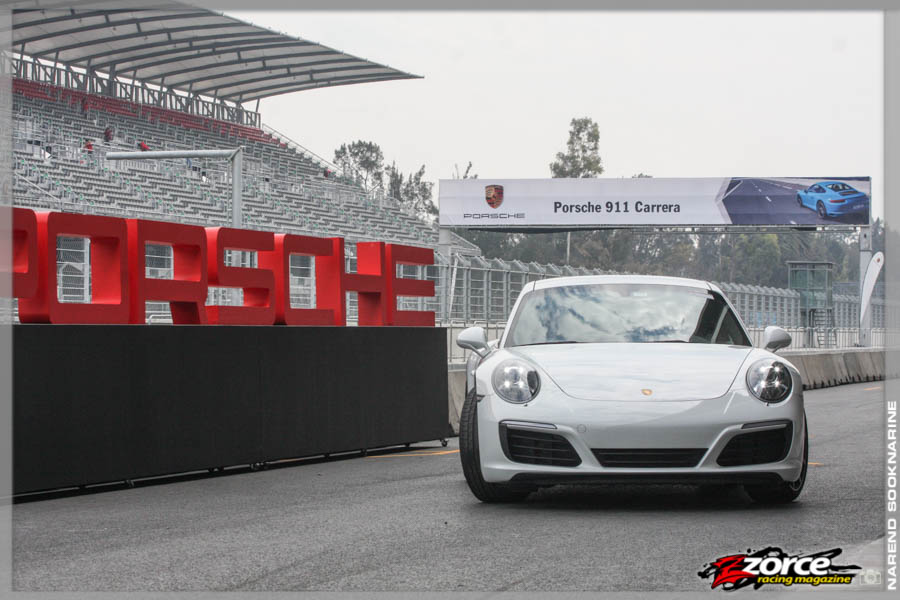 View this photo set on Flickr

Photos: Mao Carrera, Feli Gutiérres (www.maocarrera.com)/Porsche Latin America, Inc. and Narend Sooknarine