A Night of Nirvana
Written by Narend Sooknarine
Published in Big Lime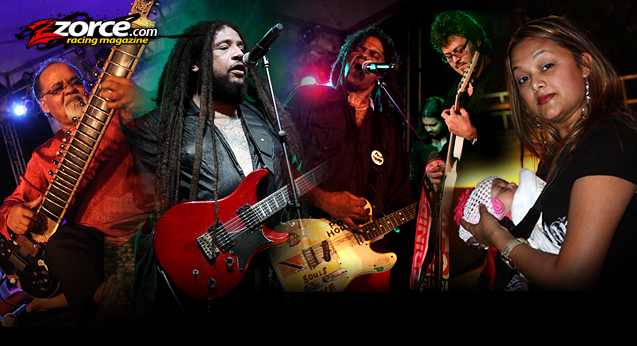 Nirvana is an ancient Sanskrit term used in Indian religions to describe the profound peace of mind that is acquired with liberation, freedom from suffering and union with God. Literally translated it means blown out, and refers to the supreme stillness of mind after the fires of desire, aversion, and delusion have been finally extinguished.
At the recent Nirvana charity concert held at O2 park in Chaguaramas, Trinidad, there was a feeling of letting go and contributing to the experience for a greater good. The good in this case was to raise funds for special re-constructive surgery required for baby Sophia who was born prematurely to Nigel and Susan Thomas. Although the band Nirvana did not play, patrons came close to experiencing Nirvana with one of the best live concerts in recent years with appearances by internationally-known local legends like Mungal Patasar, Joint Pop and Orange Sky and the relatively new Mayaro, the Band.
The opening act saw baby Sophia's father Nigel, take to the stage with his group Rainforest who put down some new age-style music and a few excellent pop/rock cover songs. They were then joined on stage by popular radio personality Mike Ross. Orange Sky's Nigel Rojas and his daughter Roxy made their first on-stage debut singing together, sharing their special family moment with everyone present. Emerging star, Vanna Vee danced her way on stage while singing one of her new songs, alongside Nalini Akal and Melissa Dassrath of the N9 Dance Group who also rendered a special belly dance item.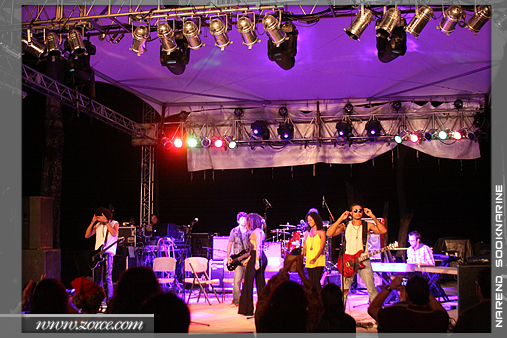 The surprise stars of the show however were The Carters. It was amazing to experience sheer musical brilliance that would surely impress world-class audiences, let alone the friends, family, patrons and industry stars in attendance. In addition to well-honed technical ability, many of the band's members were indeed versatile hopping from instrument to instrument while delivering powerful, tonally accurate vocals with excellent modulation and voice control. After delivering one of the best local band performances we have ever experienced, this is definitely a group to watch out for. According to band member Dax Carter "we don't have an album or any videos yet as we have been so busy keeping up with our performance schedule for corporate T&T, but starting early next year we will be working on that." The Carters hit the crowd for six when an entourage of their music students who likely ranged between 5-12 years old, joined the band for an astounding performance of Trans Siberian Orchestra's Carol of the Bells.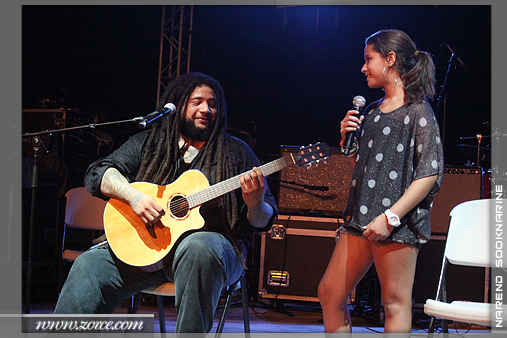 For those who were there we have loads of pictures to help you remember this very special night that for man was a start to the Christmas season of giving. For those who missed out this was one case where all the stars of the show delivered so much more than your money's worth– all for the sake of a very special little girl called baby Sophia.

View this photo set on Flickr