Boys & Toys Private Auto Show
Article Index
Page 1 of 3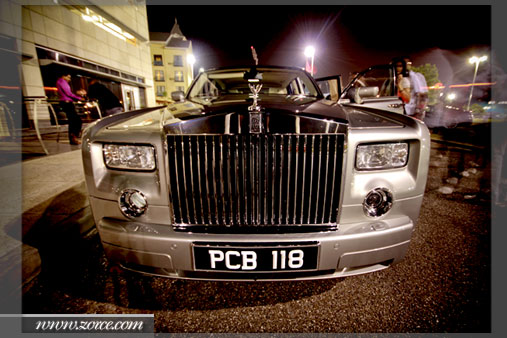 Pioneered by EPI, this event was a closed-access affair that set out to bring the owners of Trinidad & Tobago's finest examples of automotive prestige together in one place for the first time ever. Naturally, a good place to host such an activity would be at the most expensive restaurant in the country– Prime. 
Arrangements were made and the idea became reality and twenty-plus lotteries' worth of machinery rolled in driven by their respective owners and in some cases by appointed drivers. Highlights included a 700whp Mansory Bentley, the Aston Martin DBS, T&T's first officially dealer-imported Porsche 911 and Panamera, a pair of Ferraris, an XJR, an actual London taxi, a pair of custom chopper motorcycles and the latest E55AMG. It was most interesting to note that the event allowed free and open interaction between the owners of million dollar vehicles and those owning cars worth five to six times more. To say that the event was packed with movers and shakers would be the understatement of the decade– hence the closed-door policy at the gate which allowed owners the freedom to relax and enjoy the show while enjoying a few cocktails and hors d'oeuvres served outdoors by the courteous staff of Prime Restaurant. We hear the next event is going to be even bigger as some owners who were previously unavailable will be making a fresh appearance and while it will most likely be another closed-access event, Zorce will be there. Until then, take a look at the photos of these ultra-luxurious saloons, supercars and exotics.
Photos by Narend Sooknarine, Aaron Aachan and Lyden Thomas.