Dennis Gage discovers T&T!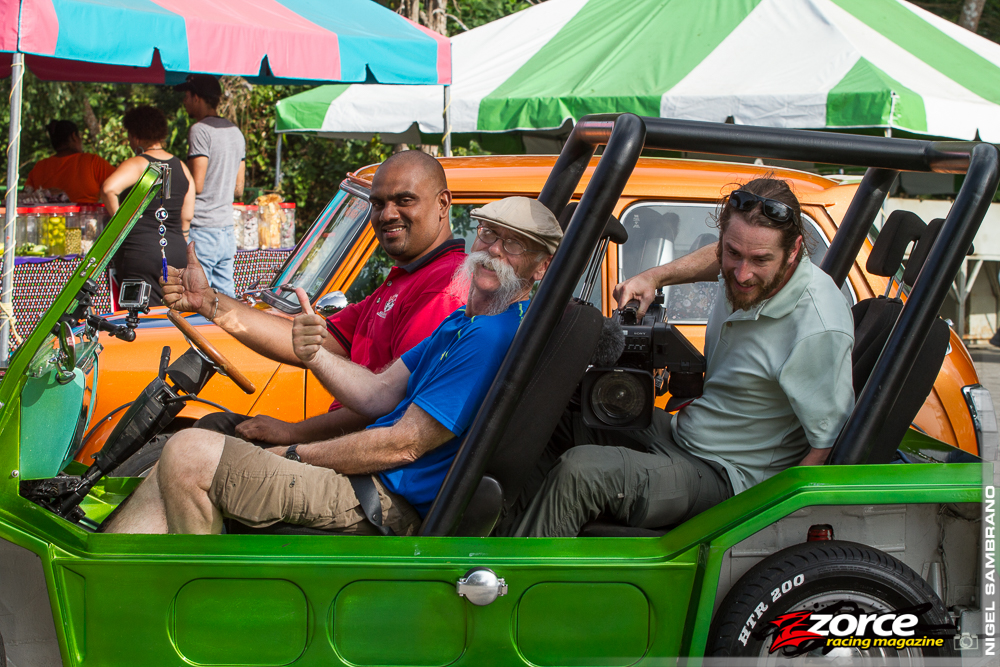 Thanks to the persistent efforts of Clifford Tardieu, founder and promoter of the annual Grand Auto Show, Trinidad and Tobago had the pleasure of a true classic car celebrity visit. After rounds of emails, a visit to the SEMA Show in 2016 and a fair amount of Tardieu's stalking talking and negotiation, Dennis Gage himself confirmed via video the widespread rumours that he was coming to T&T, and more specifically to the Grand Auto Show on April 30, 2017! For the days leading up to the main event, which would be featured on his world famous TV show, My Classic Car, we had the pleasure of meeting up with Dennis and his camera crew as they explored T&T.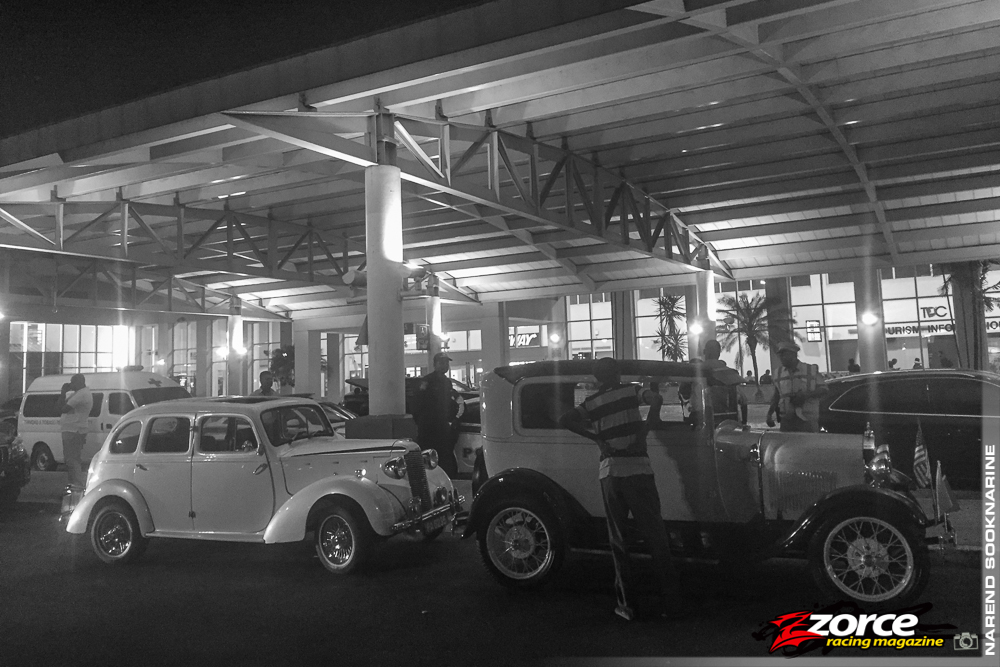 We met Dennis and his cameraman at the airport and when they were settled into the Kapok Hotel.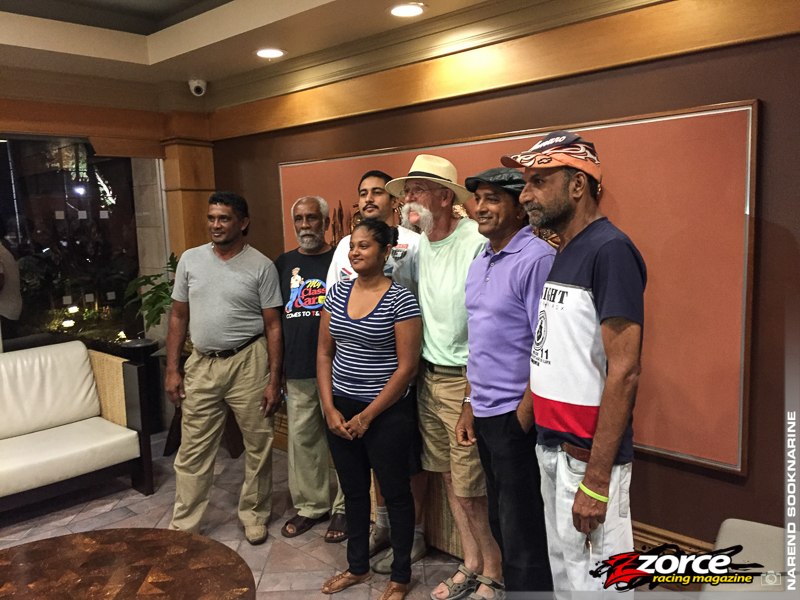 The next day, a trip to Maracas Bay was number one on the itinerary. Two members of the TriniMini Club were also on the run to the beach, and surely enough, a stop was made at the Maracas lookout, where we were able to catch up with the crew. "This is really very different; it's very spicy but I like it!" Dennis remarked on tasting the popular Trinidadian sweet, the tamarind ball. Like most of us who live here, Dennis and his cameraman were also in awe of the view of the bay and landscape at the lookout.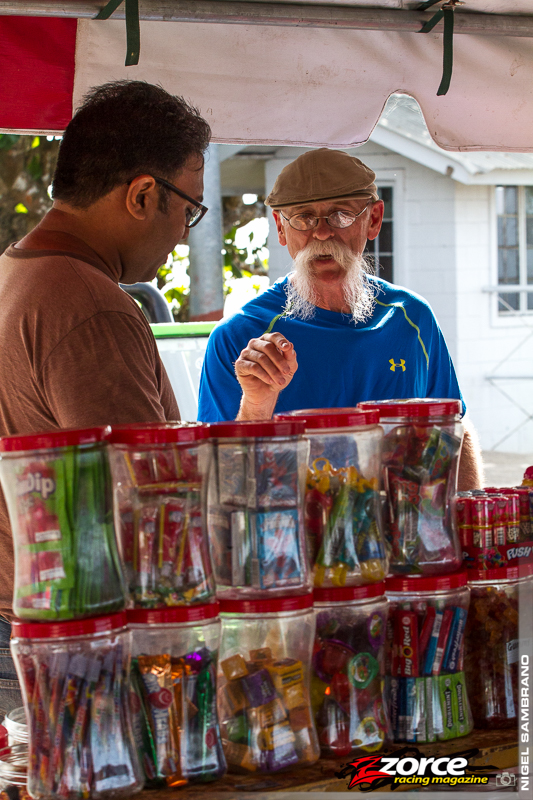 The next stop was Las Cuevas for some B-roll footage and finally to Maracas Bay for some hot bake and shark! Of course, the crew decided to take a walk on the beach first. After completing his interviews with the TriniMini members, Dennis finally made his way over to Richard's Bake and Shark to taste one of world's best fish sandwiches. Packaged in a box printed with familiar Trini expressions, which we explained, Dennis's creation didn't miss anything except the pepper sauce. Judging by the expressions we saw, we could only conclude that he enjoyed it.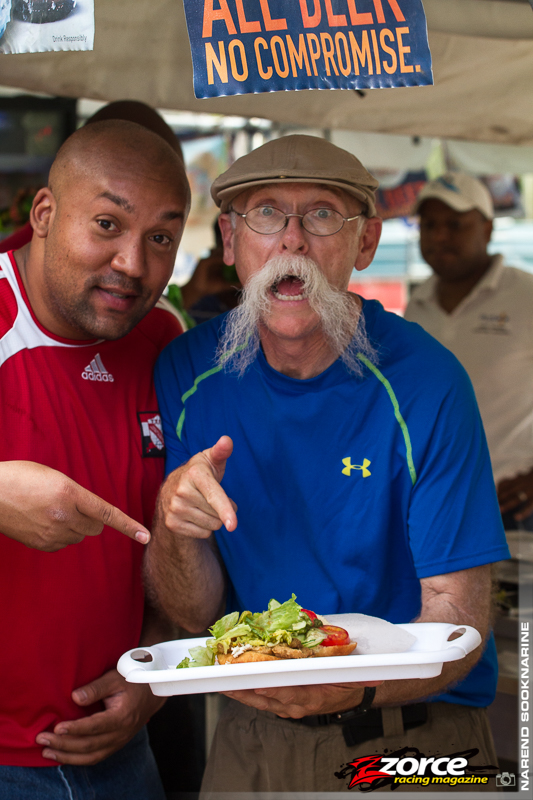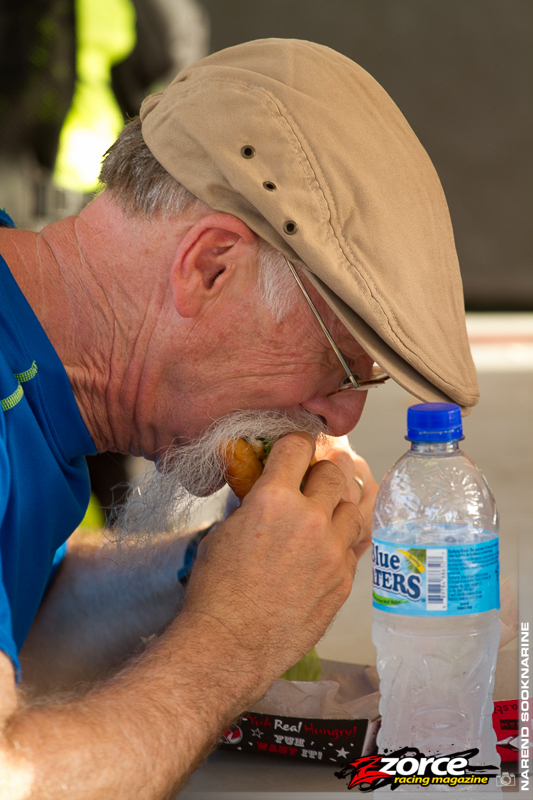 The next day, Dennis and his crew were scheduled to visit the Brij Maharaj Auto & Heritage Museum in Vistabella, San Fernando. Formally opened in 2014, the museum showcases cars like a working Ford Model T, a 1918 Ford Runabout and a 1943 Chevrolet Phaeton.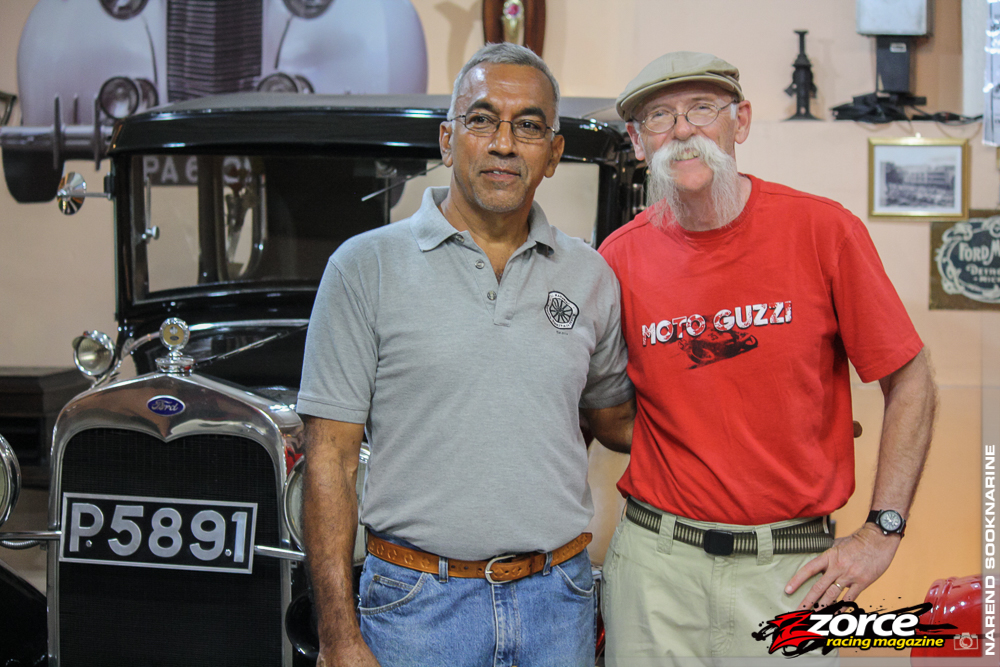 Quite a large number of bicycles and motorcycles are also featured along with classic posters and memorabilia. Maharaj, now in his sixties, has always had an interest in cars, motorcycles and repairing practically anything. In the classic car community in Trinidad and Tobago, he is respected as a man with a passion for complete and authentic restorations.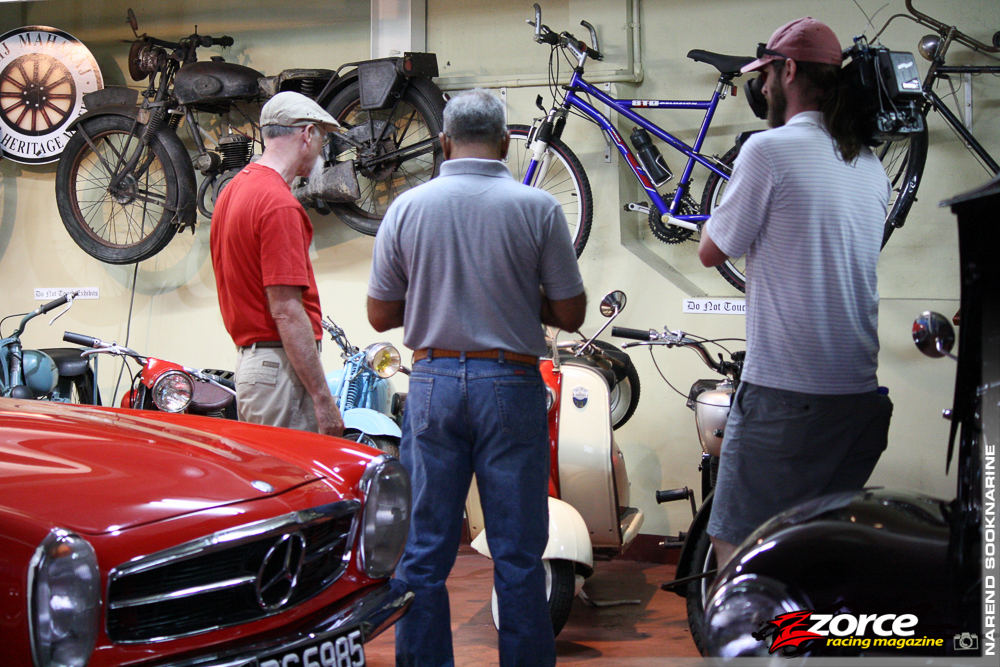 Needless to say, Brij and Dennis enjoyed each other's company, both sharing stories of the cars on display and similar ones seen and found. The rest of us just stood in awe of all the classic car awesomeness in the company of expert Dennis Gage.
We could tell you more about all the cars in the museum, but the best way to appreciate them is to visit in person. Although we were allowed to take a few photos for the benefit of running this story, patrons aren't allowed to do so. And in any case, photos don't do justice to the experience. If you would like to visit, you can make an appointment by calling (868) 620-4551 or visiting their Facebook page. When you get there, look for Dennis's autograph in the guestbook. Admission is free, but donations are accepted.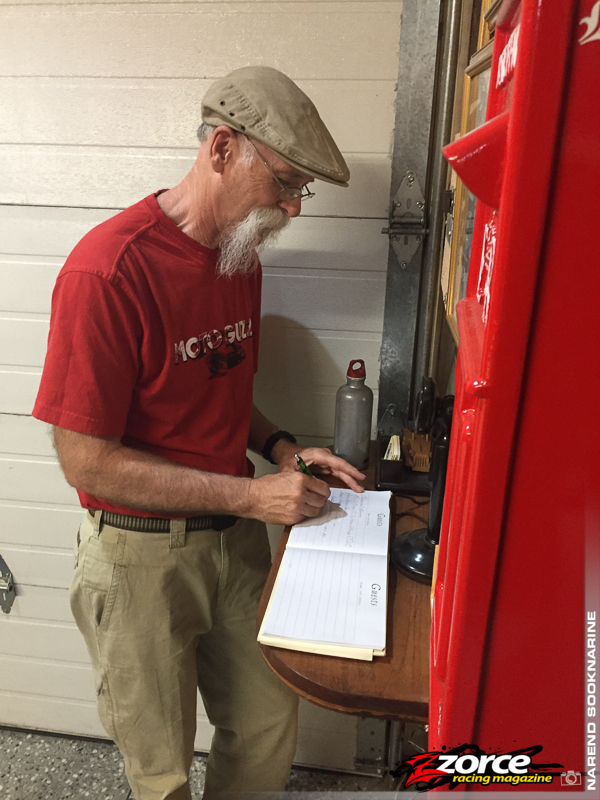 The main reason for Gage's visit of course was the Grand Auto Show where  there were some 500-plus antiques, the eldest, a 1928 Model A, and hundreds of classics including legendary racecars Tweety, Sheriff LOBO and Colin Ablack's supercharged alcohol Camaro back from almost 20 years of hibernation.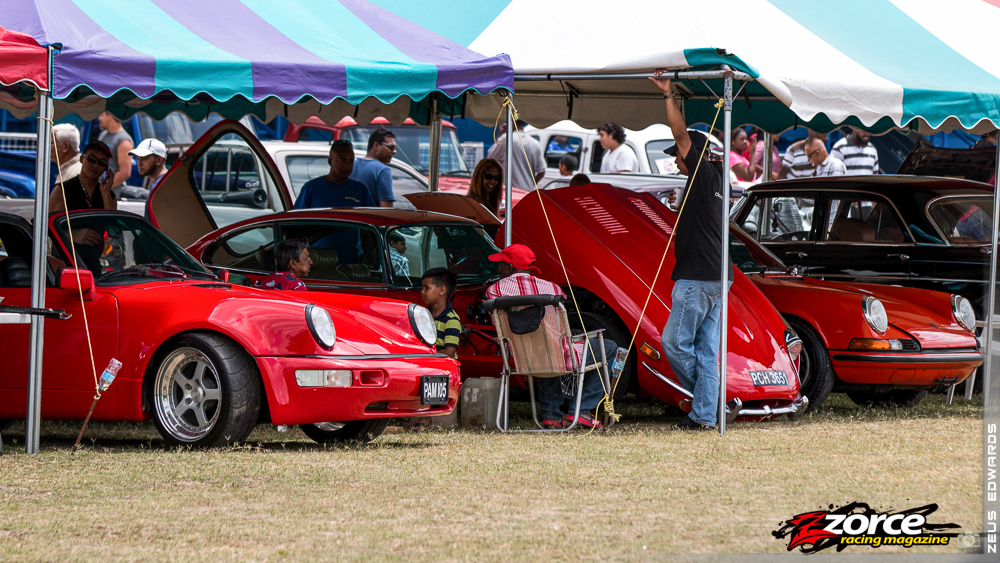 One racer, Jason Chen attended with his newly restored red Jaguar E-Type– everyone went all out to bring out their latest, greatest and seldom-seen retro machines.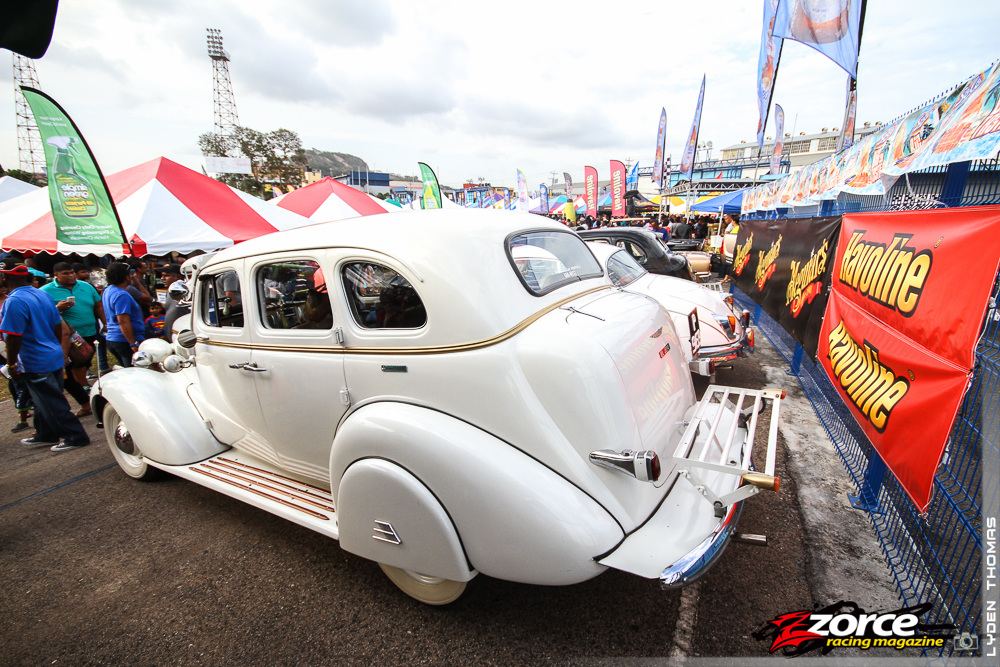 There were classics from nearly every manufacturer and model together with a smaller section of new cars and the newest, showroom-fresh vehicles from Massy Motors.
As per usual, T&T's popular local car clubs representing the Ford, Mini, VW and Suzuki brands were also in attendance– there was even a Mazda rotary-power section amid the best of the Toyotas, Datsuns and Nissans!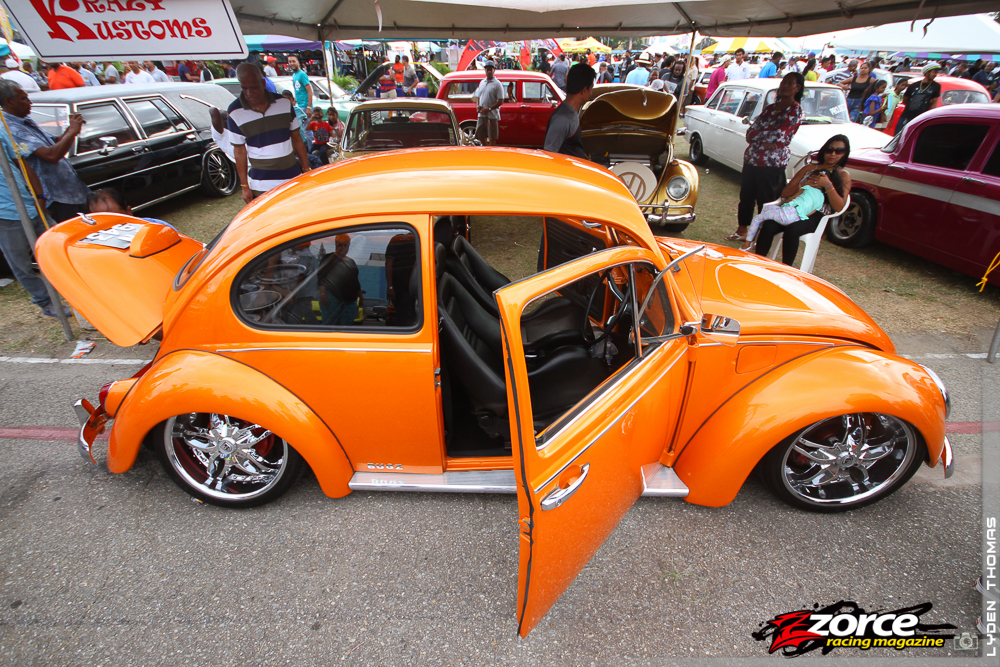 They arrived at Skinner Park from 11 a.m. and by 4 p.m. it was filled to capacity. At 5 p.m., Alfred Mohammed had won the door prize, a 1964 Hillman SuperMinx and received his key from special guest Dennis Gage himself.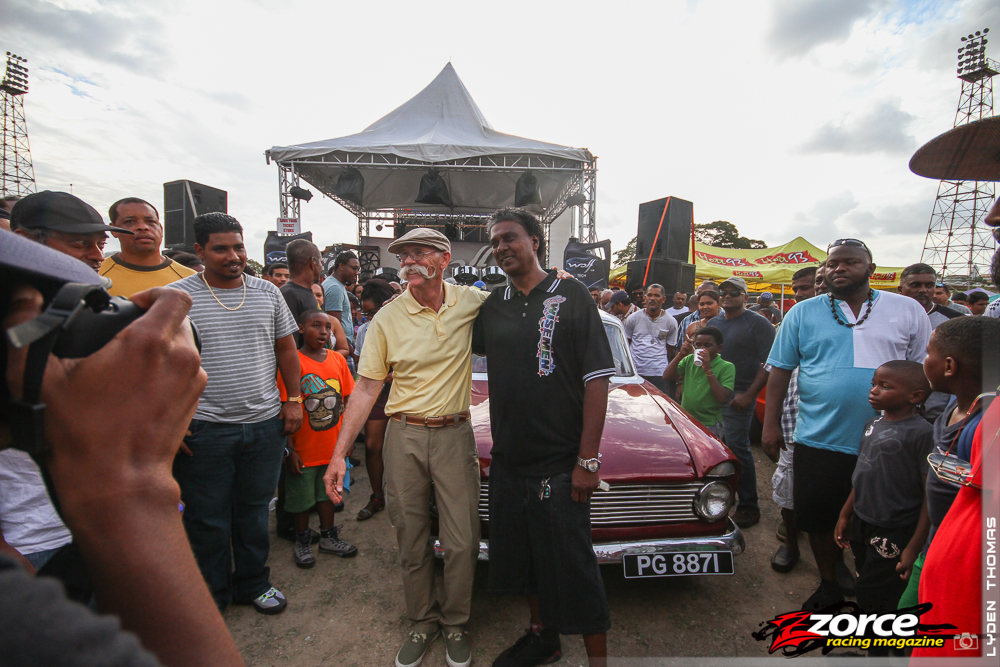 Yes you read that right, as is the tradition at every Grand Auto Show, a patron won a restored, working car!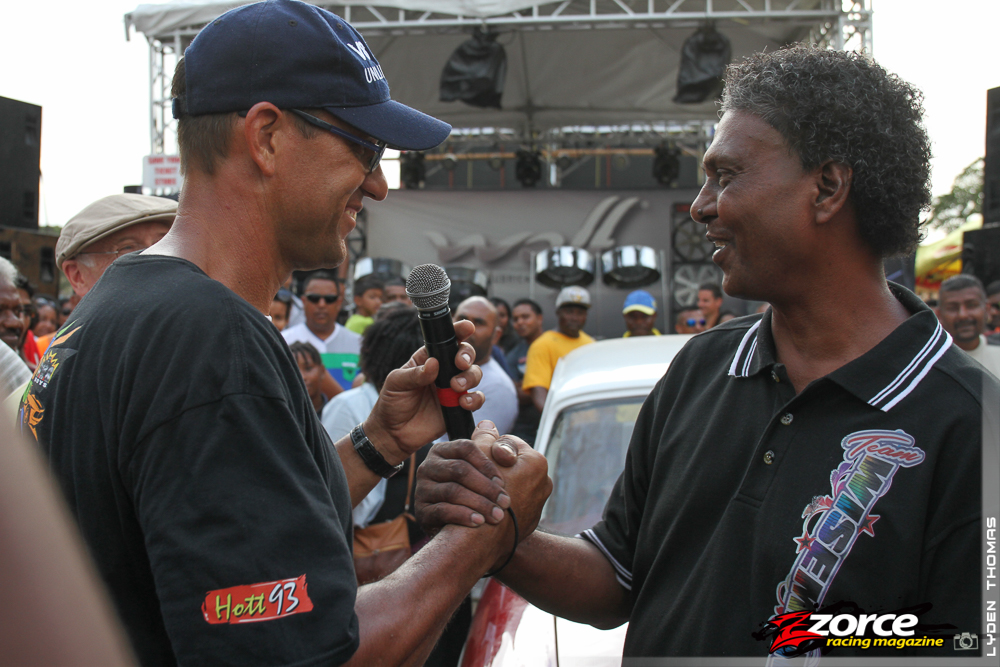 Gage said that in his 20-plus years of filming My Classic Car and travelling across the globe, he had never seen such fan adoration and excitement as he had in T&T. Check it out his episode on YouTube where we've been given access to bring you the director's cut of the Trinidad & Tobago episode of My Classic Car!!!