BMW at Mission Impossible 6 Movietowne
Written by Narend Sooknarine
Published in Launches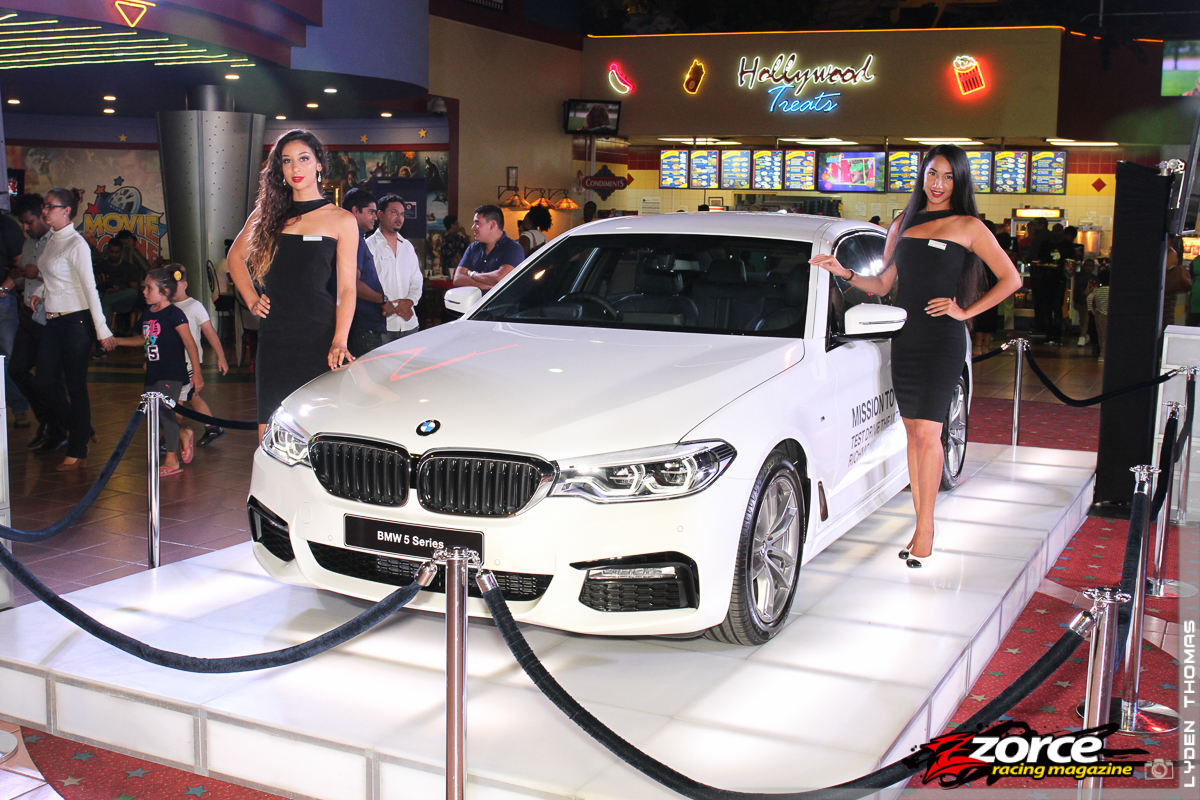 I bought myself a nice BMW Motorsport jacket a few years ago. It came with all the tags and original packaging, and packaging for the packaging. It remained in my closet since then awaiting the right occasion to make its debut. Finally, the opportunity arose when local BMW dealers, Richmond Motors sent us a cryptic email with a video message. My mission, if I chose to accept it, was to attend the premiere of Mission Impossible 6: Fallout, at Movietowne Port-of-Spain.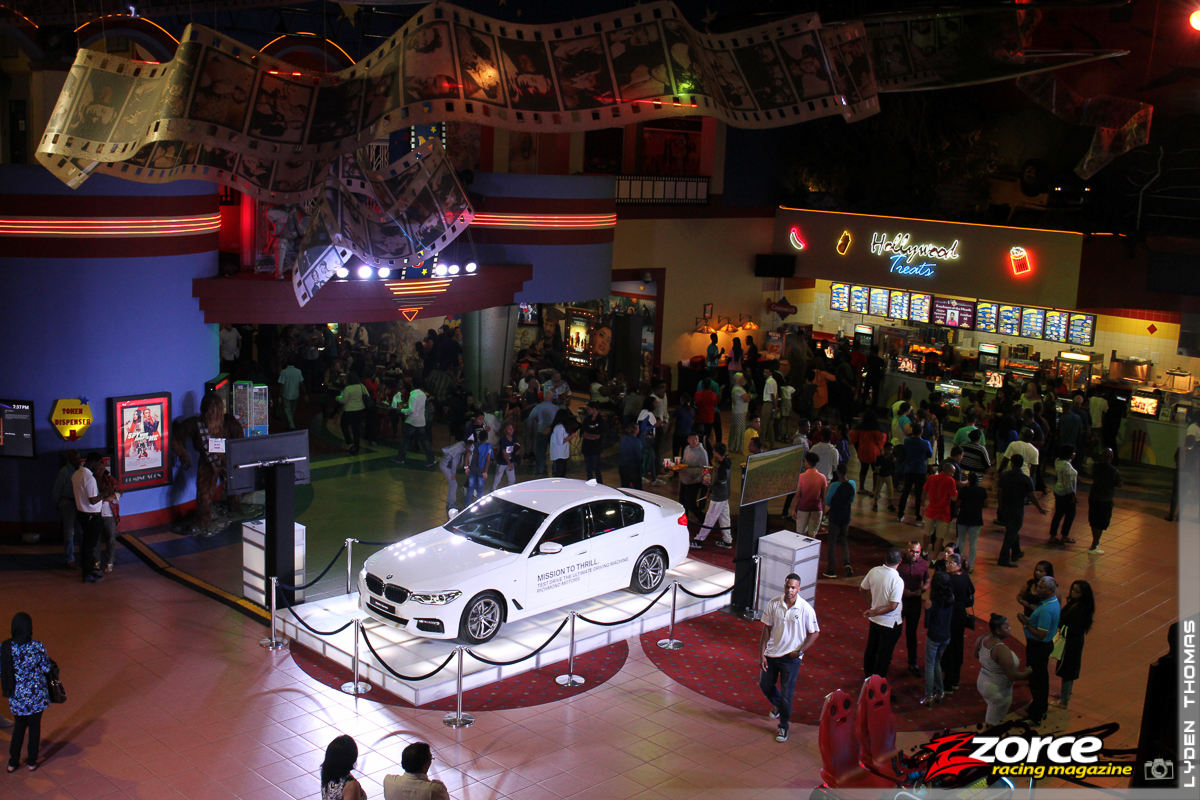 As I walked in with the other guests, and milled around before joining the popcorn lines, there it was, picture-perfectly parked atop a corporate-perfect stage of white illuminated cubes that were trimmed in stainless steel. Thanks to all the carefully placed lighting, even smartphone shots were guaranteed to be close to ideal. Good thing I had charged my phone then. In any case our official photographer Lyden Thomas was also armed with his trusty DSLR. The subject of our lenses' focal points tonight was clean, white BMW 520i with the M Sport package, along with all the associated scenery.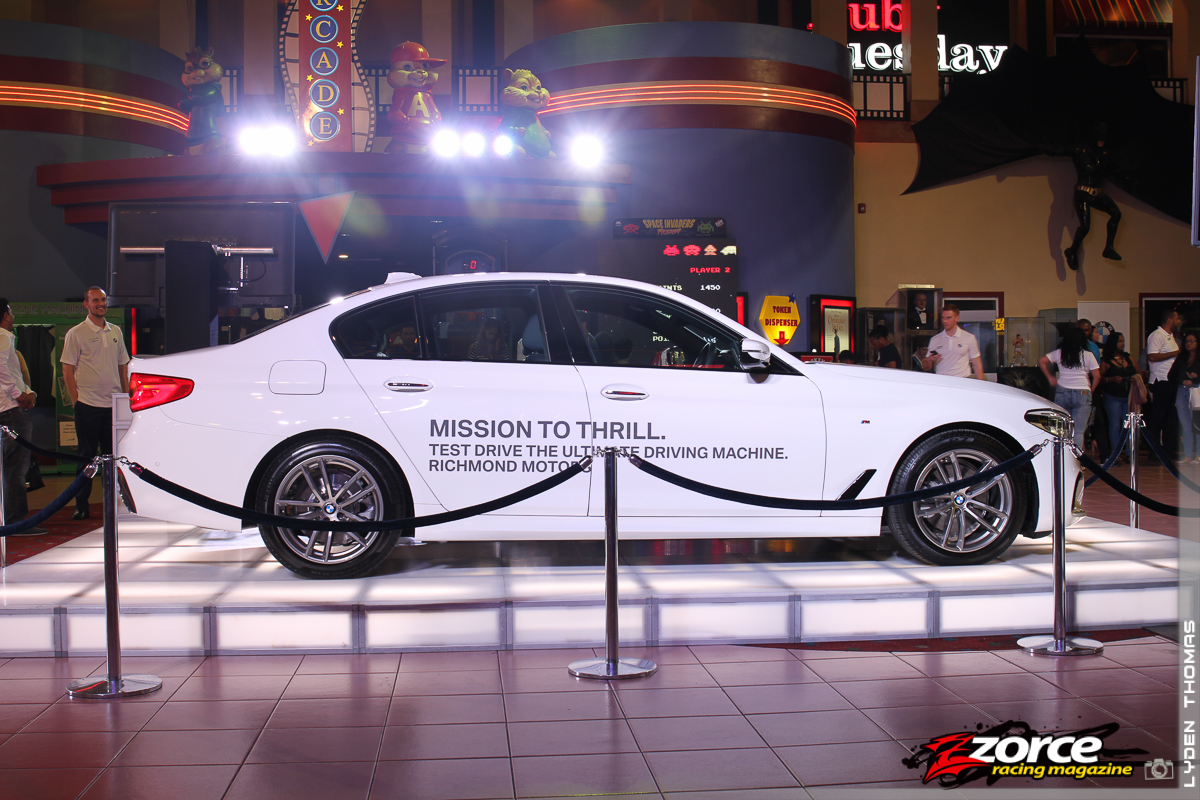 More than just a few special edition badges, the M treatment in this case, means larger 18" wheels, with staggered tyre sizes, sport front seats, special wood trim, an M edition leather steering wheel, the M edition aero package, M rear spoiler and more. As is, the new 520i is already a more capable car than it has ever been, with 184hp and 214ft-lb of torque on tap in the typically BMW linear fashion. It features a twin-scroll turbocharger, direct petrol injection, VALVETRONIC and double VANOS and a standard 8-speed Steptronic transmission. The new BMW 520i Sedan accelerates from 0 to 100 km/h in 7.8s thanks in part to a 100kg weight reduction and improved aerodynamics over to the previous generation. Handling is expected to be better as well thanks to improved torsional rigidity and a lower centre of gravity. Asking price for this particular unit is around TT$775K.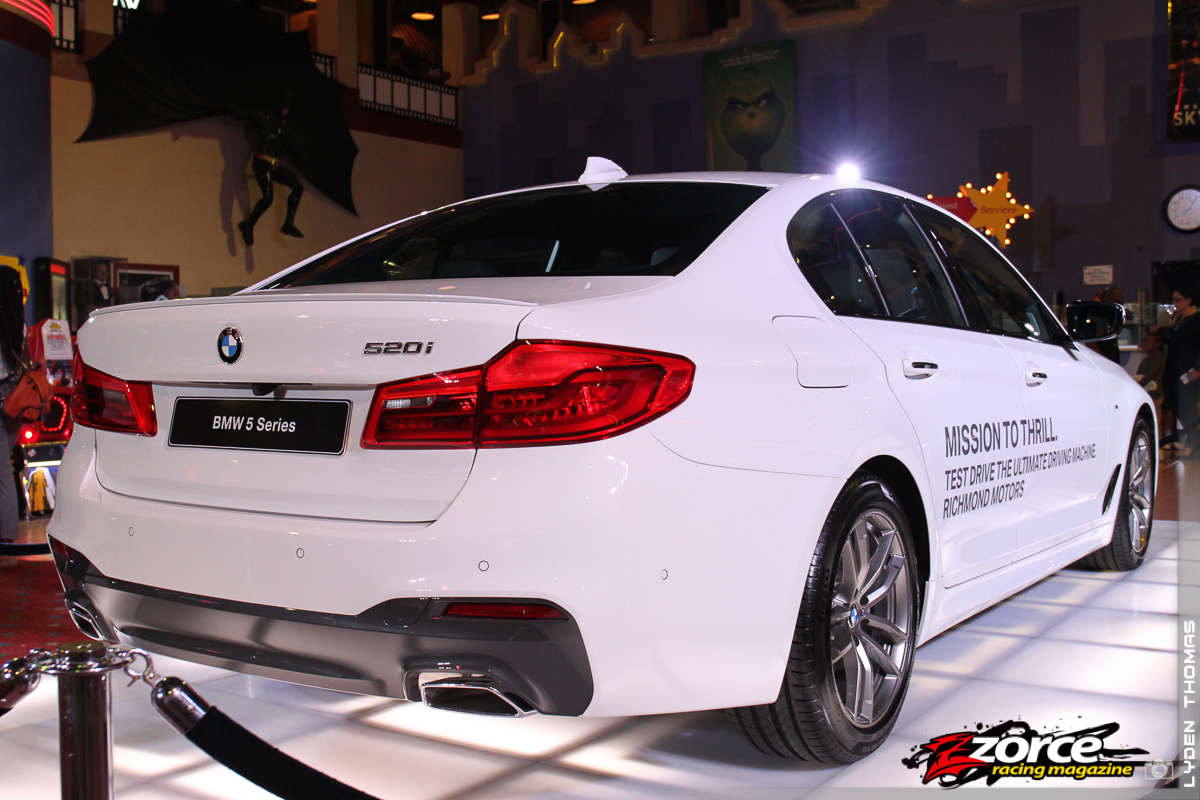 Of course,I didn't spend all my time assimilating every possible detail about the new 5 and its secret-agent inspired treatment and features. Mission Impossible 6: Fallout proved to be a fantastic film, and in my opinion at least, perhaps the best one of the series yet. Tom Cruise is an absolute maniac as he continues with a plethora of outrageous self-executed stunts that included (spoiler alert!) jumping out of a plane, wrecking a few helicopters in Kashmir, blasting through Paris on a BMW R nineT scrambler motorcycle (against traffic) and rampaging in both a new (F90) and the first generation (E28) BMW M5! He even broke his ankle in real life filming one of the many scenes where he was jumping across the tops of buildings. The fight scenes were also impressive enough for martial artists to appreciate. Overall, the story was properly unraveled and was filled with multiple plot twists and masks as we've come to expect from the series. If you haven't seen it yet, get out there and grab a ticket and some popcorn as this movie totally delivered! If it's gone you'll have to catch it on DVD or via Netflix or a similar service. 

As for me, I'm hoping to accept the Richmond Motors Mission to Thrill and go test drive the new BMW 5-series sedan, unless of course, someone hands me the keys to an old, indestructible BMW M5… I'd simply have to drive that first, wearing my BMW jacket!