Toyota Reveals All-New RAV4 in T&T!
Written by Narend Sooknarine
Published in Launches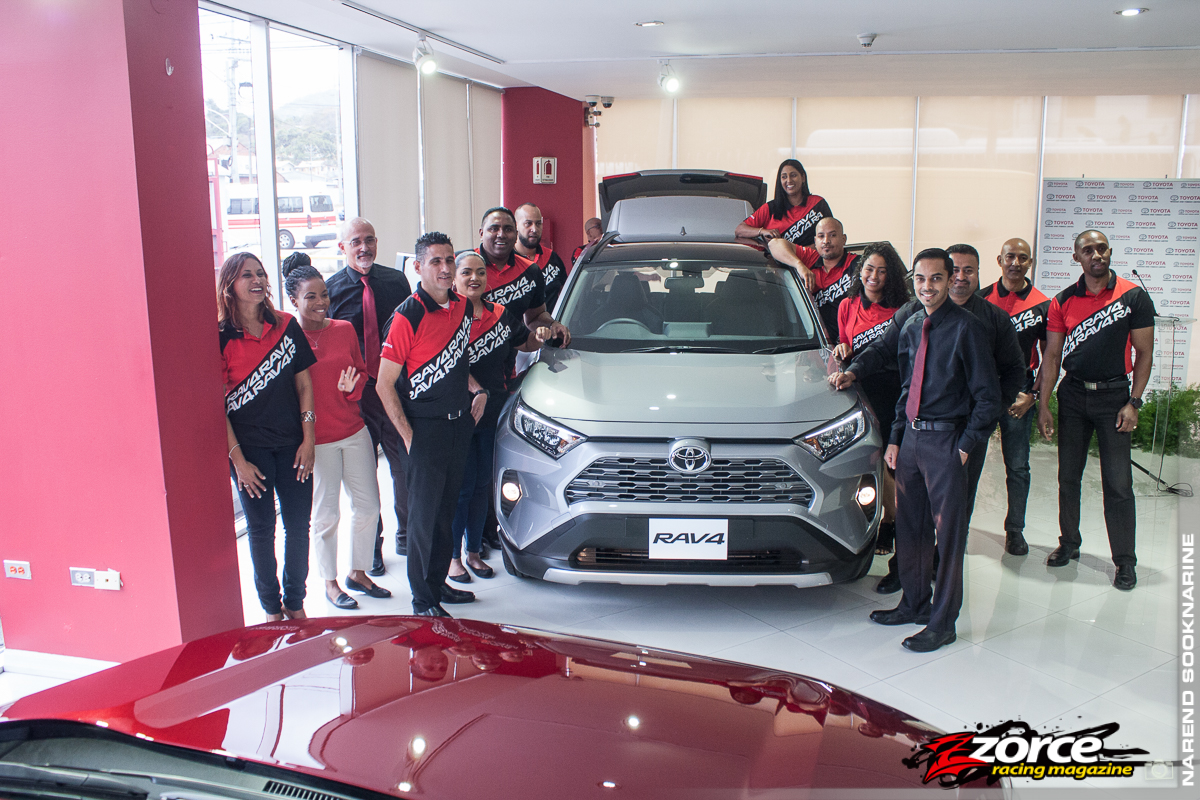 It's always transformative moment when an all-new model is released. Beyond the usual facelifts, all new models get exactly what is implied, a fresh start with a new chassis, interior, lots of technological upgrades and usually a new or updated engine that meets the ever more stringent emissions standards. The New Rav4 has all of the above and was recently unveiled at Toyota's Barataria headquarters. Check out the press release below for the details.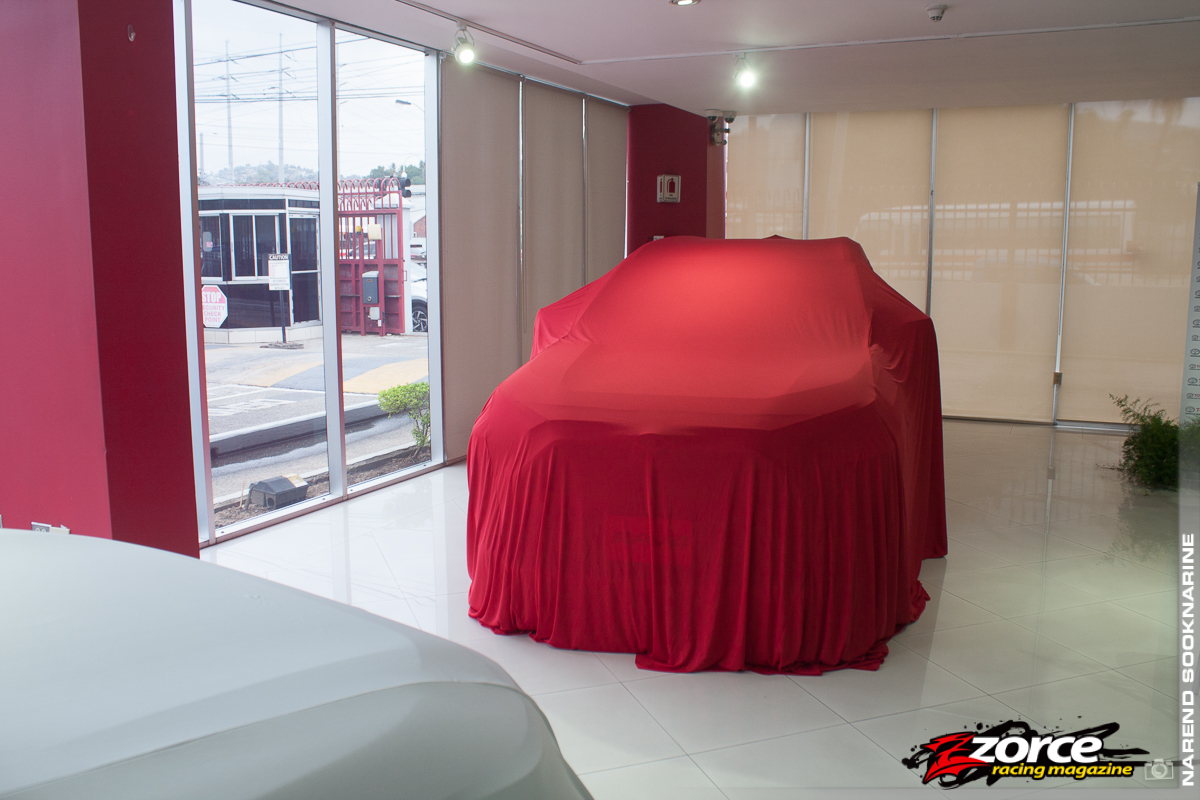 Port of Spain, May 2019 — The Toyota RAV4, one of the world's most sought-after recreational active sport utility vehicles, has been given a dynamic revamp and the brand new version is now available in Trinidad and Tobago. The all-new 2019 Toyota RAV4 was revealed on May 10, 2019 at a launch event held at the Toyota showroom in Barataria.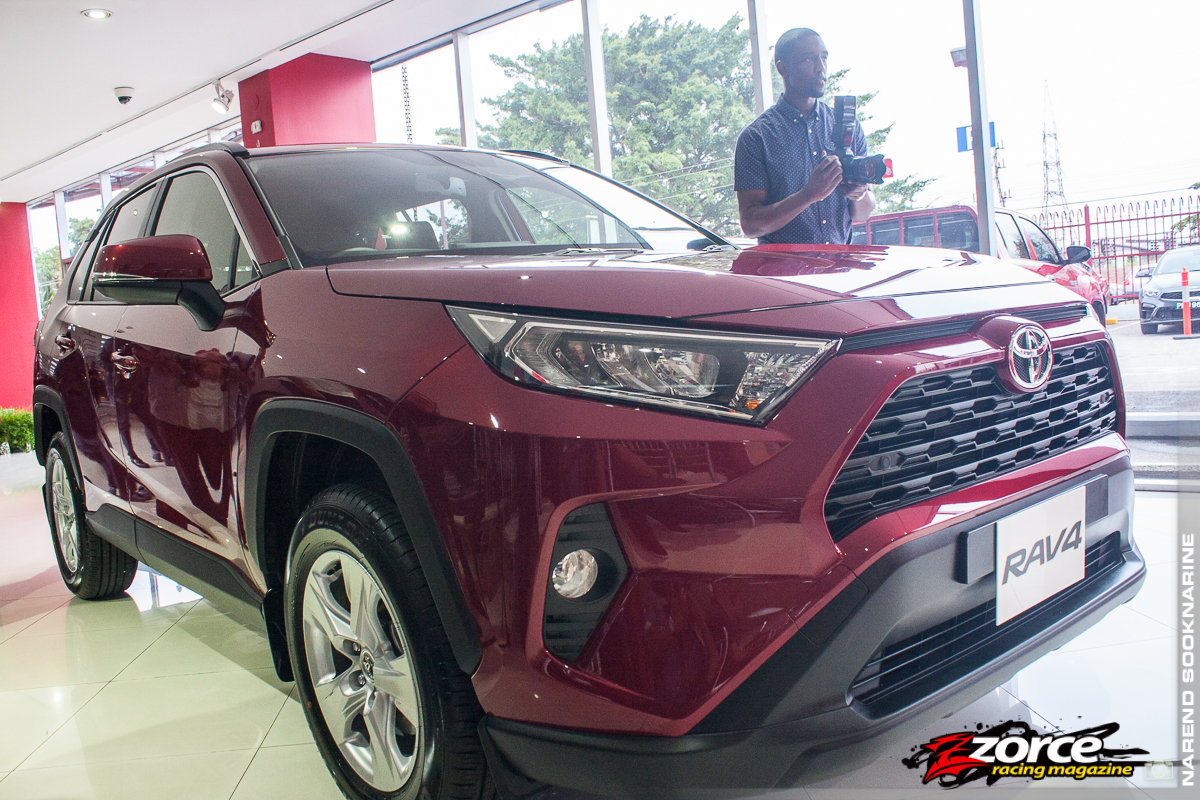 The RAV4 is well known for its style and power. The 2019 model comes in three distinct versions appealing to activity- and family-oriented customers: the premium leather model, fully loaded fabric and mid-grade versions. Both gasoline-only and hybrid versions are offered with two-wheel and four-wheel drive power trains.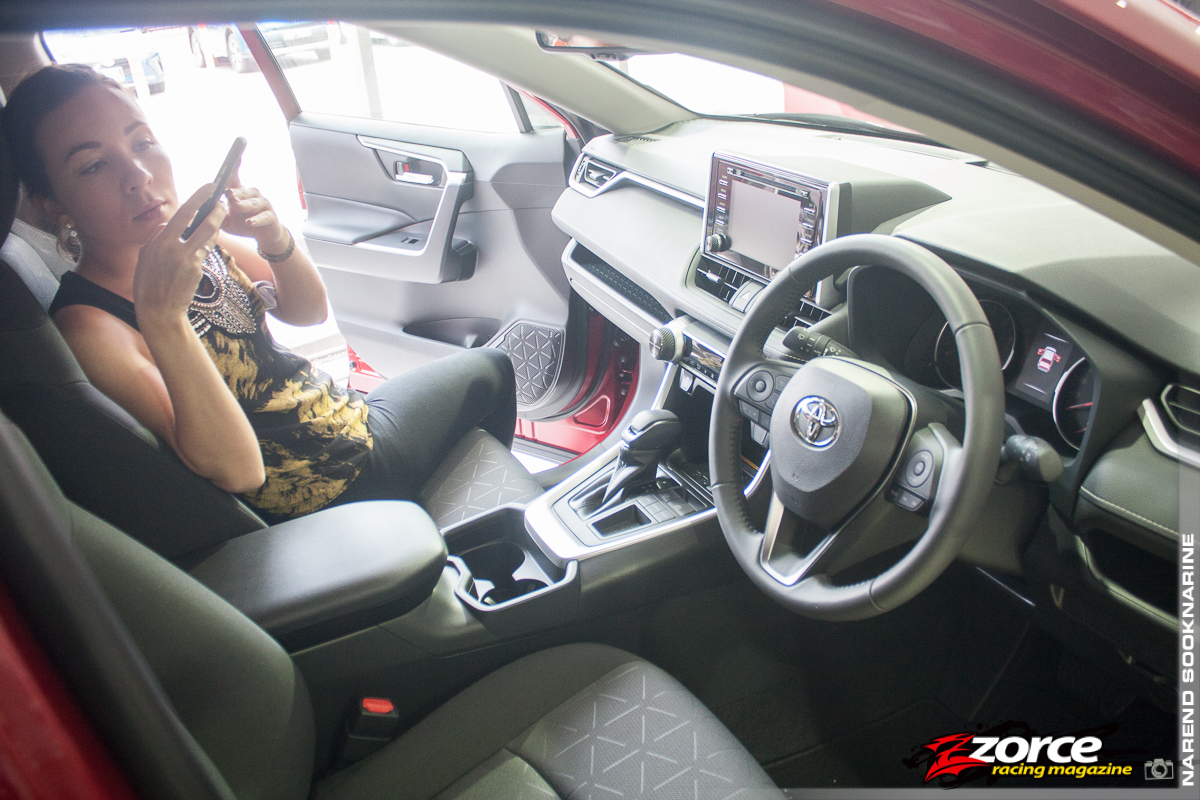 The 2019 RAV4 models feature Toyota's New Global Architecture (TNGA) platform, with the vehicles designed larger in size and stronger in core to make handling more responsive, and a more spacious interior with a better view of the road. The vehicle's bold new look is a striking contrast to previous models, and the interior is more refined in style. The new RAV4 aims straight ahead at adventure meets polished sophistication. The vehicle's strong visual presence and enhanced ride comfort and drive performance make it undeniably fun to see and drive.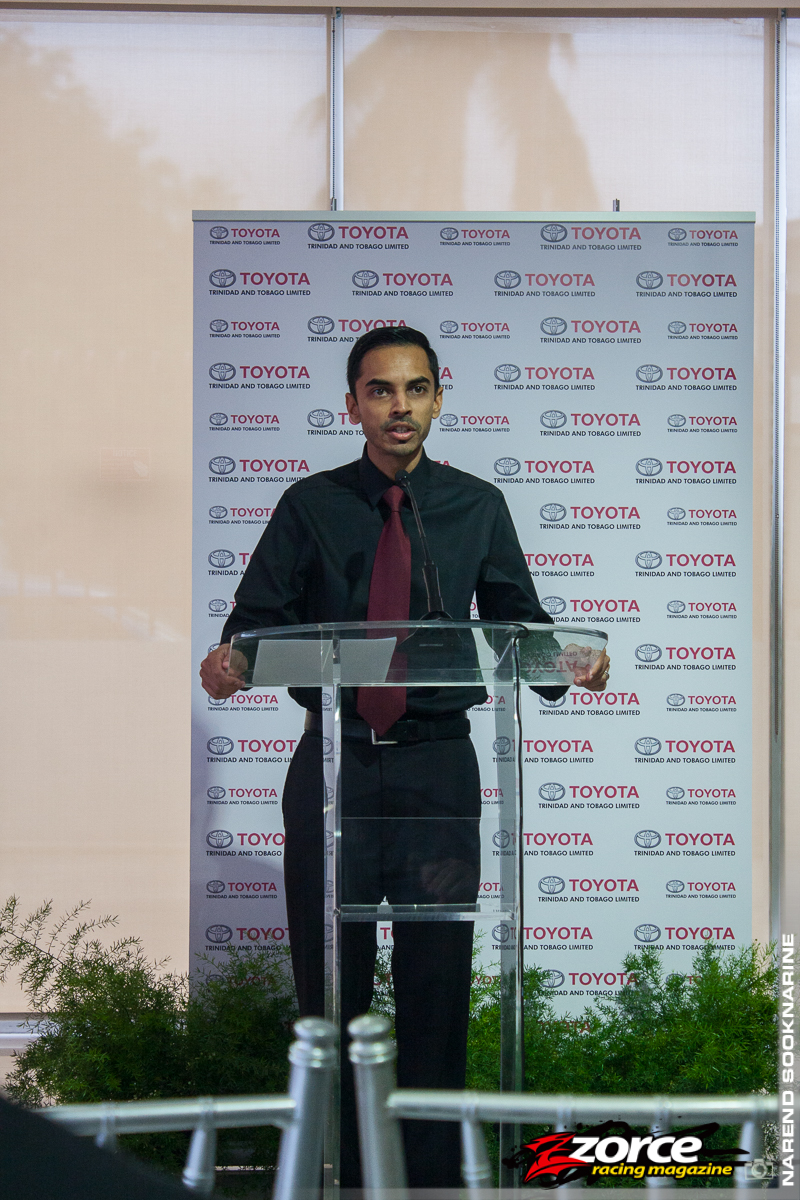 "The 2019 Toyota RAV4 has maximised the quality of the crossover game, with power and style that Trinidad and Tobago will love," said Ryan Latchu, Toyota Trinidad and Tobago Vice President. "Its enhanced capabilities have redefined the driving experience and the elegant design makes it a dream to drive. We are very excited to offer the opportunity to experience an inspiring adventure in the all-new RAV4."   (Press release ends.)

With this in mind, we took the opportunity to take the new RAV4 for a spin and although it was somewhat stunted by traffic and a 50km/h speed-check police outpost, we at least got an initial feel for the RAV4's controls.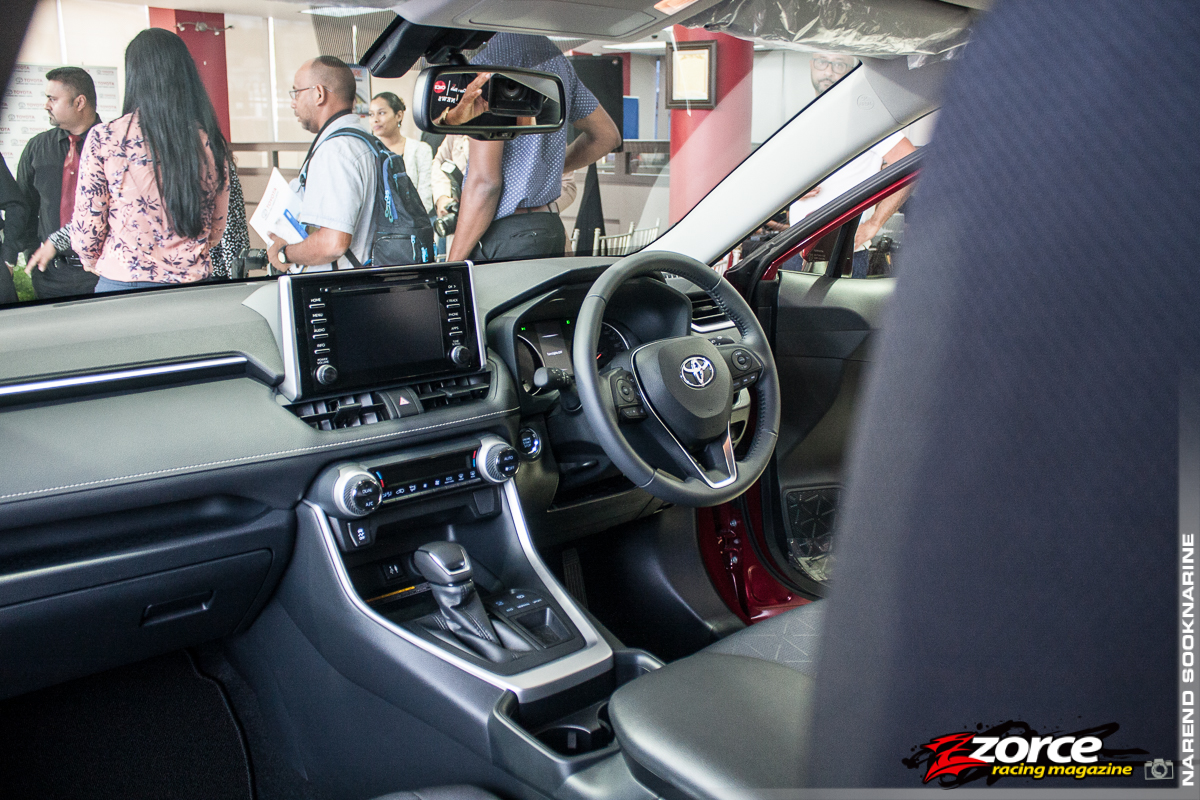 Visibility is excellent and blind spots have been reduced. The new chassis feels more solid and more refined. Handling-wise, the RAV4's turn in feels crisper, and dive and squat also seem to be reduced thanks to Toyota's Waku Doki philosophy (which translates to exciting and passionate), which manages to remain contained within the scope of the Toyota's traditionally excellent ride quality and overall smoothness.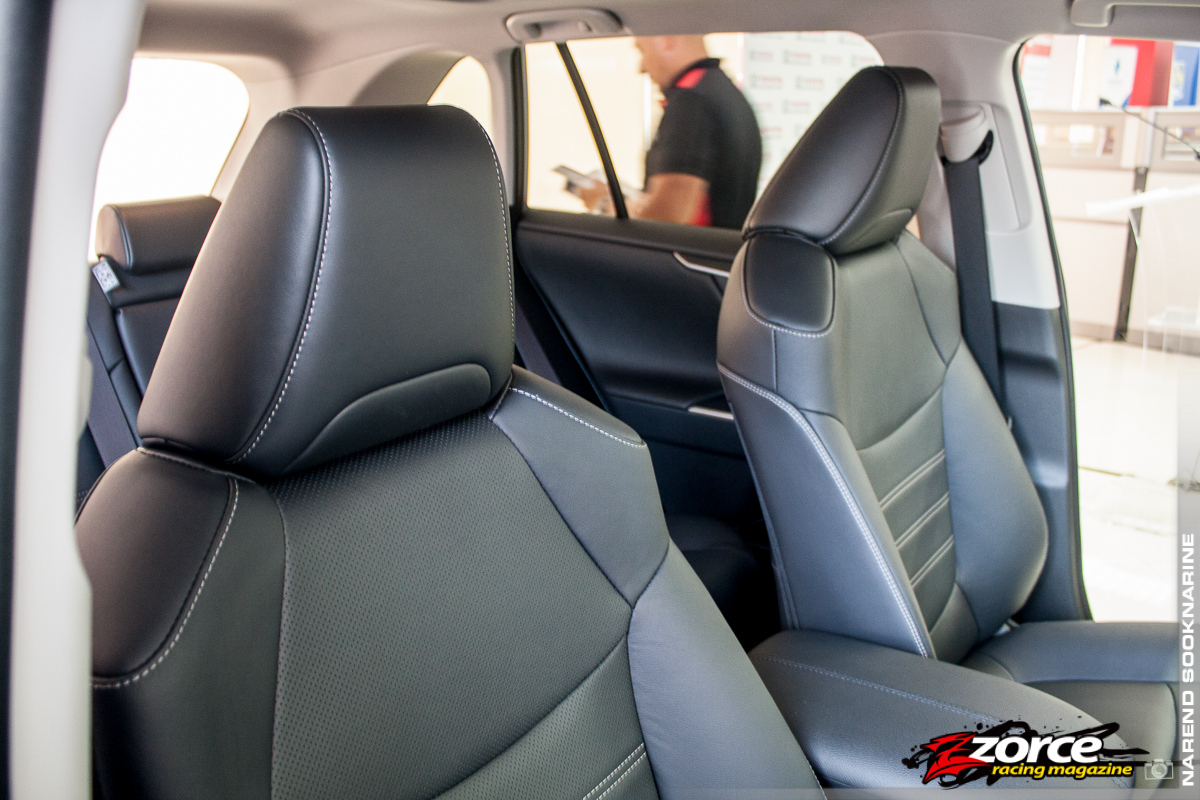 Even the seats offered far better side support than previous generations, hinting that there is indeed a sporty side to the new RAV4.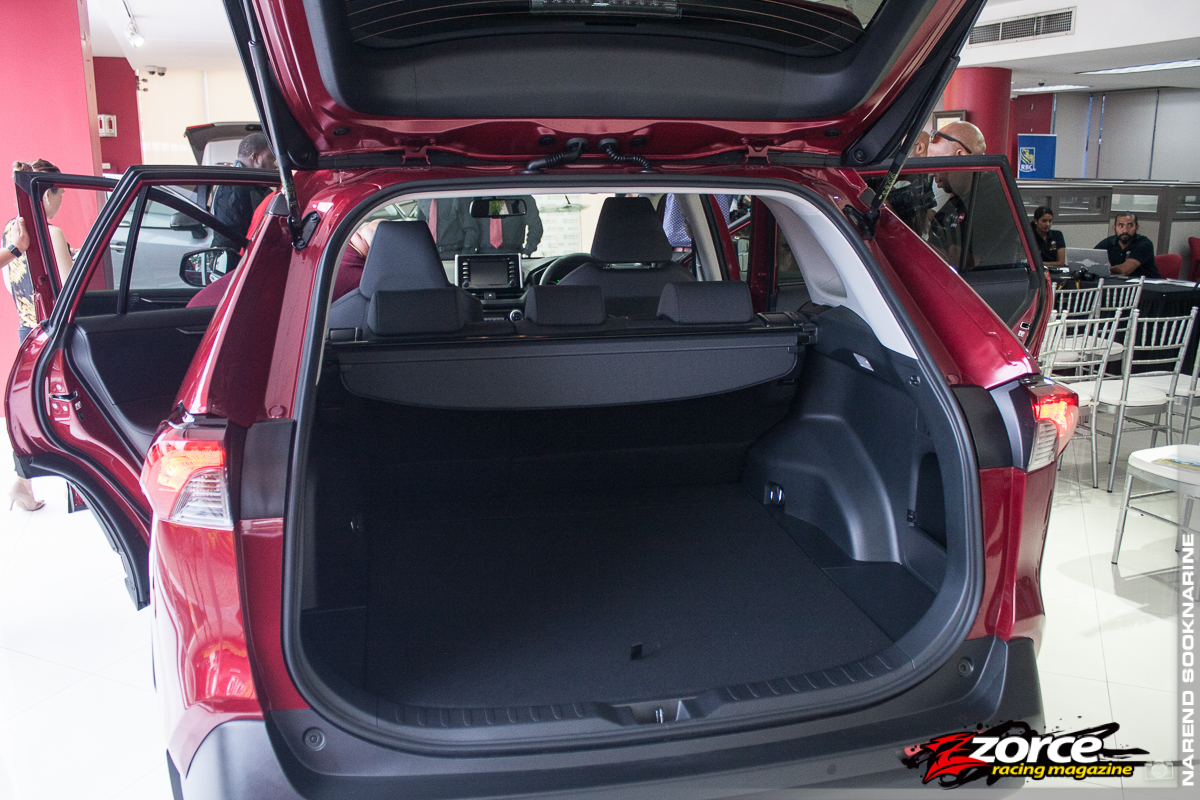 Larger diameter tyres, more ground clearance and larger trunk space are some of the more obvious improvements.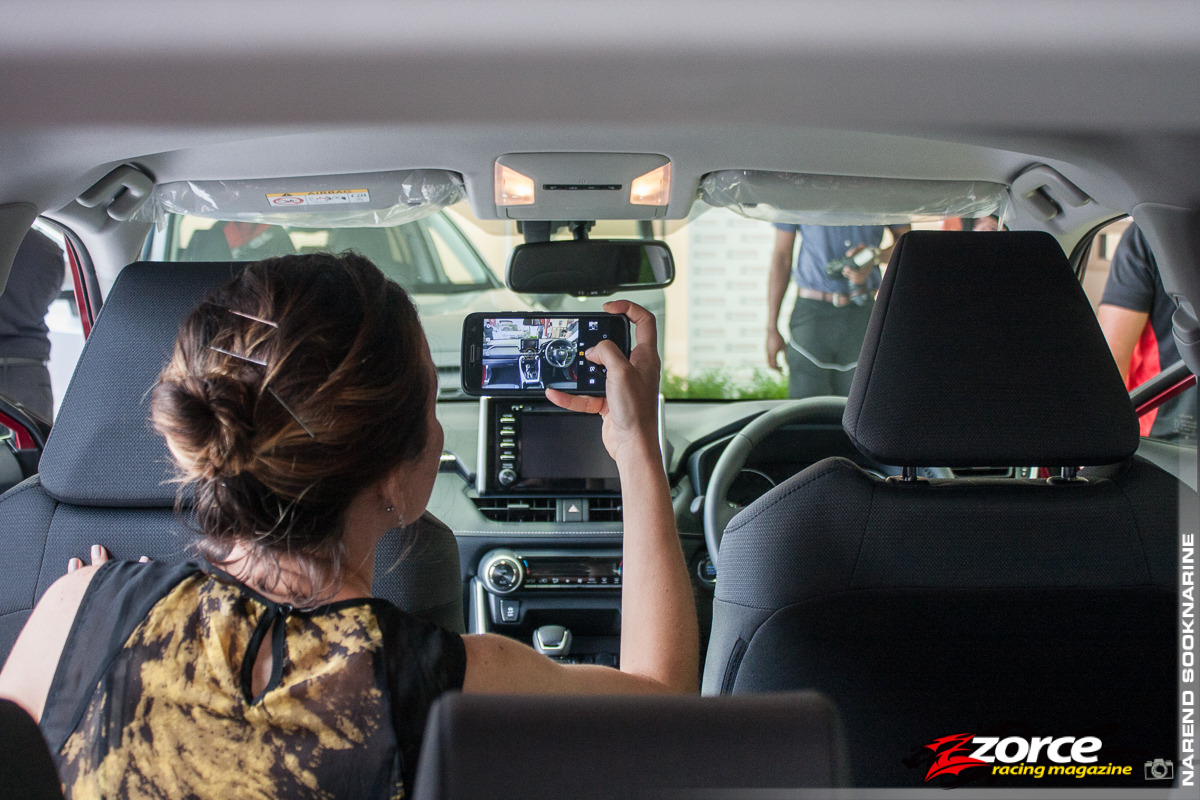 The interior is also loaded with more technology and features than ever before including a large central console with seven-inch multi-functional touch screen.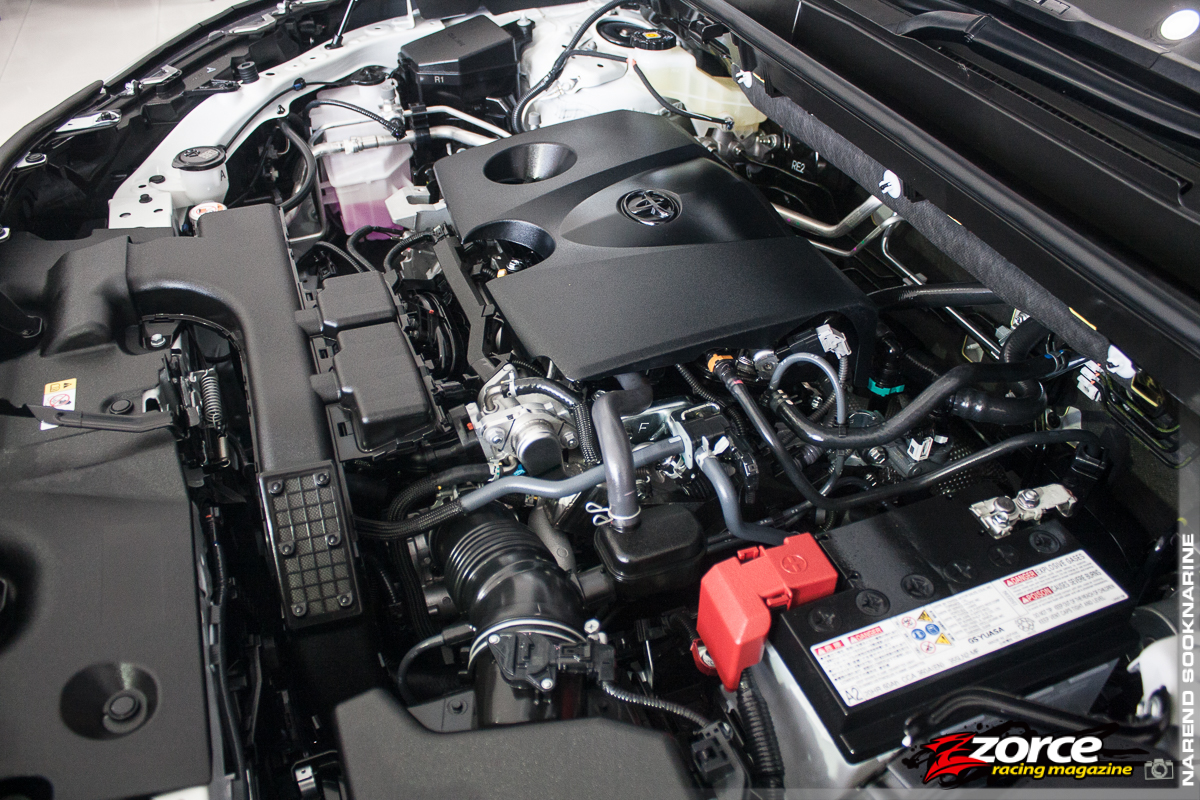 The engine has been fitted with the latest iterations of Toyota's VVTi systems (VVT-iE intake, and Dual VVT-i with intermediate lock VVT-I exhaust), contributing to lower fuel consumption and higher output figures. Everyone was taking notice of its new modern styling as we drove past. The new RAV4 is wider and slightly lower, with reduced front and rear overhang for a more muscular and purposeful stance.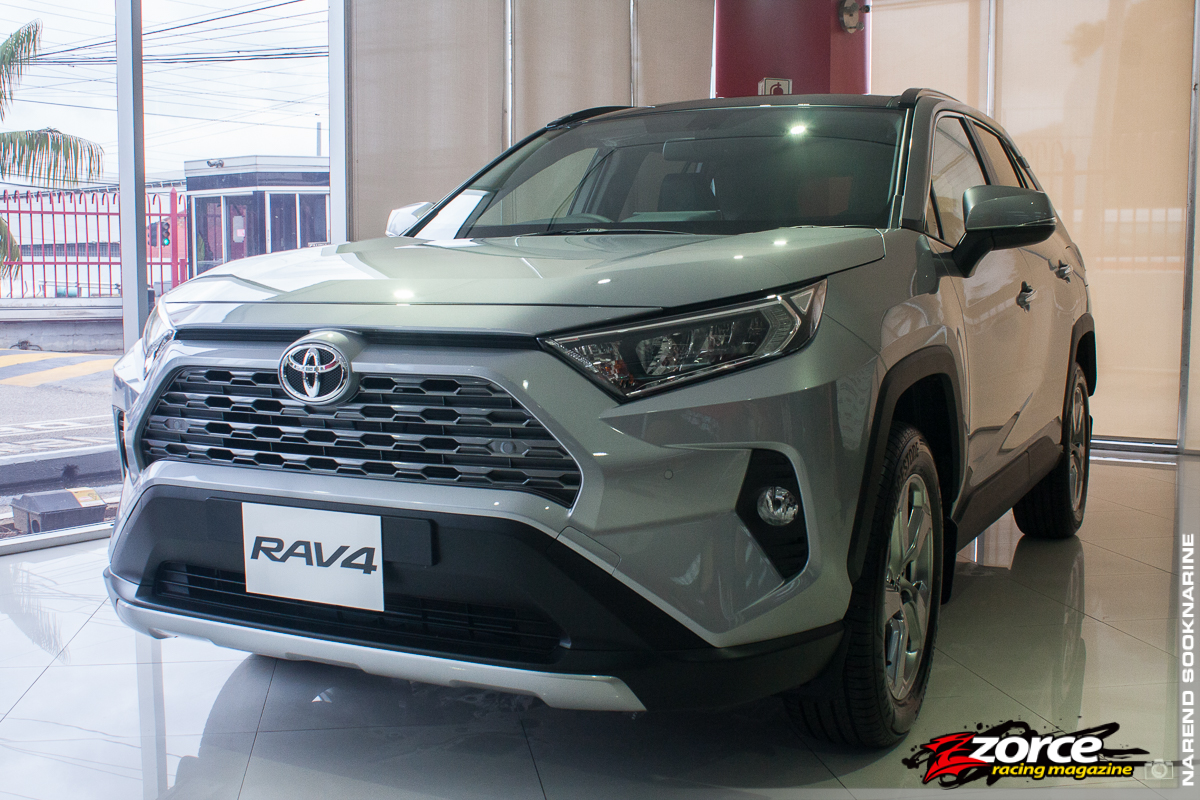 Naturally, we plan to form a full driving impression on a separate occasion where we can perform our usual detailed evaluation and explore all the new features. Look out for our upcoming review of the new Toyota RAV4 right here on Zorce.com.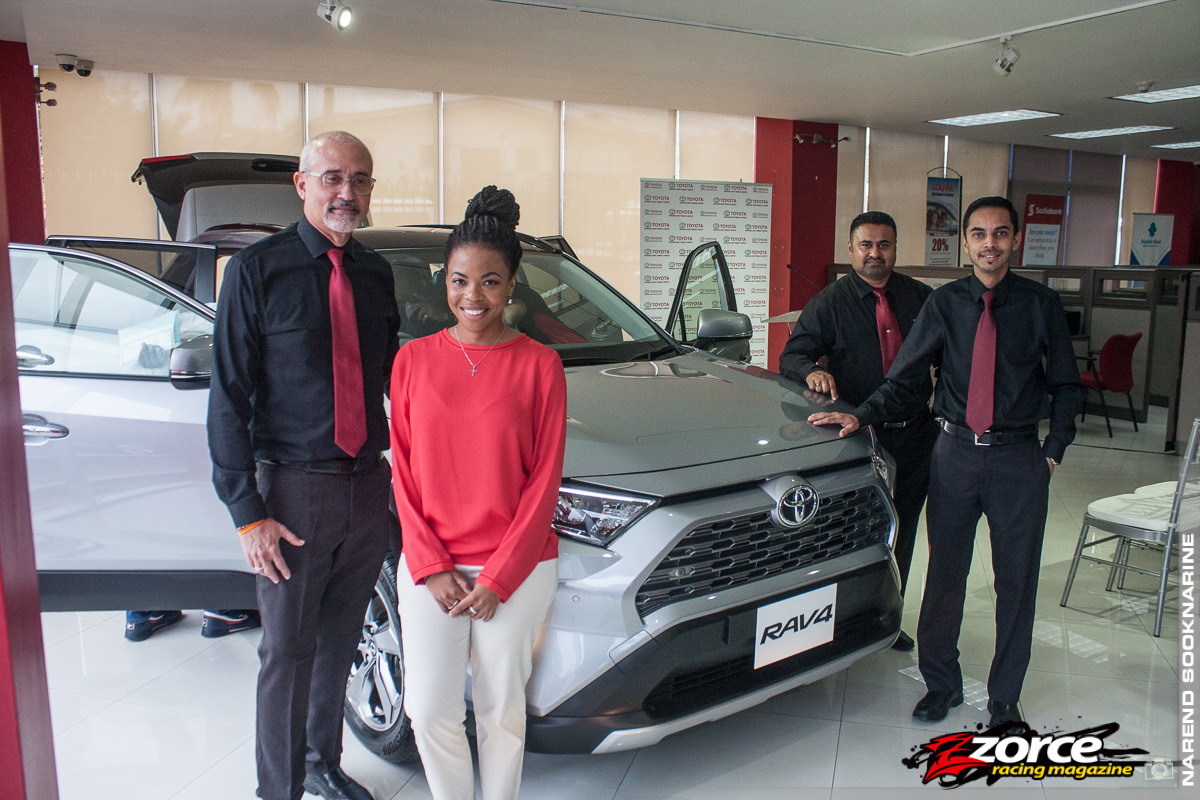 You're probably wondering about the price. According to Toyota Trinidad & Tobago's Vice President Ryan Latchu, "All trims are 4x2 drive train with a starting price of $345,000. There is an option for All Wheel Drive Hybrid, which is available on special order." 

If you're interested, contact any branch or representative of Toyota Trinidad and Tobago Limited and come in for a test drive today. Orders have already begun to pour in so be sure to do your demo drive sooner than later!