Porsche Taycan, the World Premiere
Written by Duane Boodasingh
Published in Launches
Lifestyle Motors invited the media to a viewing of the worldwide live-stream of the first-ever all-electric vehicle (EV) from the engineers at Porsche. The live viewing took place at the rather VIP Gemstone theatres at One Woodbrook Place. Specially invited guests in Trinidad saw the unveiling as it happened simultaneously across the globe. Unfortunately we won't get to actually see or sit in the car until 2020.
Porsche unveiled their latest new vehicle, the Taycan, pronounced TIE (as in a necktie) and CAN (as in, well, a can). The futuristic design is definitely something to look at, with a few hints of the retro designs we've grown up loving from Porsche. Visually it's a mix of the Panamera and the Mission E. The Taycan though just a bit smaller than the Panamera, is no small car. It's rather wide at 7 feet at the mirrors and hips and a full 161⁄4 feet long, nose to tail. The curb weight is just over 5000 lbs. (We like using mile-per-hour and other imperial measurements, deal with it).
The Taycan is a monster in any trim, of which there are two: The Taycan Turbo and the Taycan Turbo S. And yes, this is an all electric vehicle so there is no actual turbocharger, but it's Porsche's heritage that lets it keep the Turbo moniker, as we've become accustomed to the 911 Turbo, Cayenne Turbo, Panamera Turbo… you get the idea.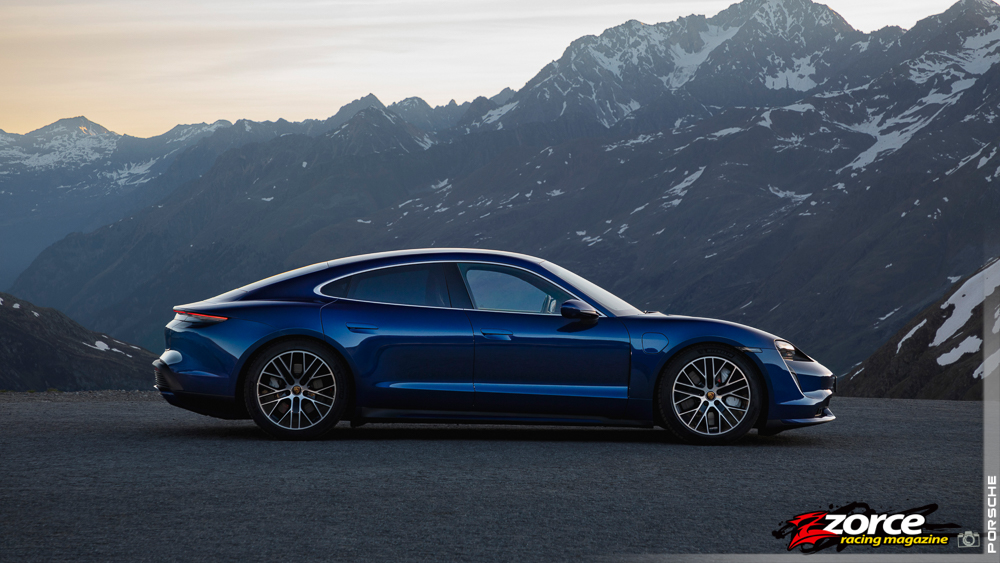 The Turbo gets a whopping 616 horses and 626 ft lb of torque while the more premium Turbo S gets an even higher 775 ft lb of torque. The Turbo S gets an incredible 750 horses of overboost power, think Tesla's Ludicrous Mode, but the Taycan can do it over and over again on one charge, thanks to its new 800-volt technology. On paper, they both top out at 161 miles per hour. but that may be an industry limit.

"The Taycan links our heritage to the future. It carries forward the success story of our brand – a brand that has fascinated and thrilled people the world over for more than 70 years,"
said Oliver Blume, Chairman of the Executive Board of Porsche AG, who opened the world premiere in Berlin: "This day marks the start of a new era."
That additional torque and a few premium tweaks in the Turbo S makes it quicker with a 0-60 time of 2.6 seconds vs the Turbo at  3.0 seconds. That's blisteringly quick, all thanks to electric motors which give 100% of torque from zero RPM upwards. The Turbo S can get up to 100km/h in just 2.8 seconds and the Turbo in just over 3, for those of you wondering how long before you have to back off at the speed limit on the nation's highways.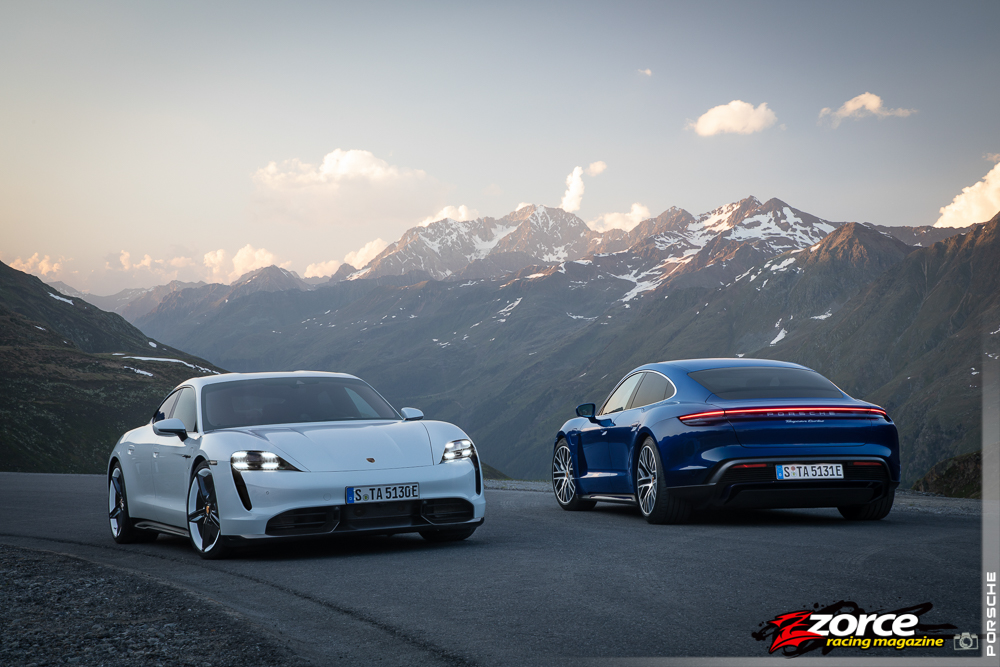 While the numbers on these vehicle are no doubt impressive, the looks on the Taycan are worth much more. The quad LED day-time running headlights with the distinctive downward sloping design on either side, which we saw on the Mission E, as well as the LED light bar running the full width of the rear, make for a very futuristic design which Porsche seems to be heading towards in future combustion engine models as well. We may very well see these open styled headlights on a 911 soon.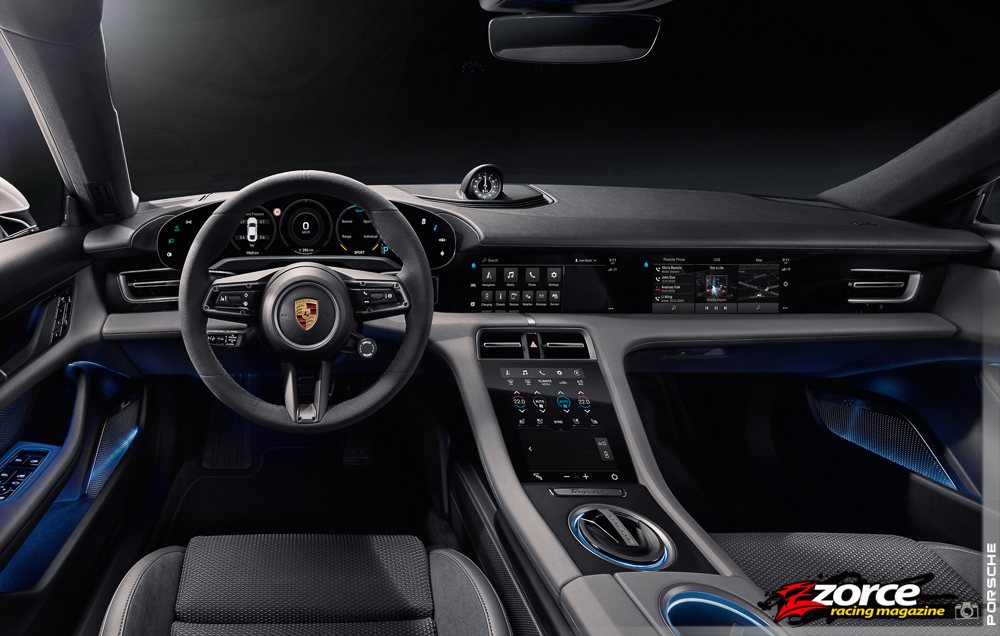 The interior is very much what you would expect from a Porsche, a mix of pure luxury and sport, however the Taycan introduces a number of glass, capacitive-touch touch-screens which replace ALL the physical buttons, save for a few knobs on the steering wheel. This is the future of automobile interiors and Porsche has definitely stepped up. And yes there are still cup-holders.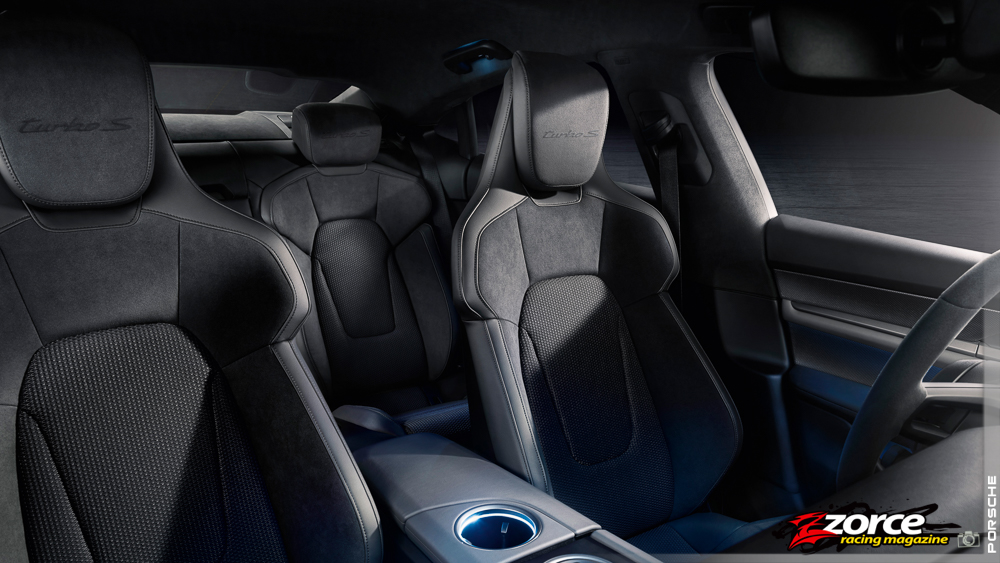 On the practicality side, this is a full EV, so there is no gasoline to fill up. However, you do get to drive up to 280 miles on a single charge, which admittedly is slightly less than the Tesla Model S, but Porsche makes up for in with that 800-volt technology allowing for much quicker charging, smaller battery and less weight. (Why are we even comparing this to a Tesla Model S in Trinidad & Tobago anyway, there isn't a Tesla dealership here!) Charging is done either via AC or DC on either side of the Taycan. AC charging you can do from any T&TEC power outlet, however the DC charging is done from a wall mounted Porsche designed charging station installed at your home or office. DC charging is much quicker. Lifestyle Motors will also be installing these DC chargers at their Porsche showroom car park in Barataria for customers traversing in and out of Port of Spain.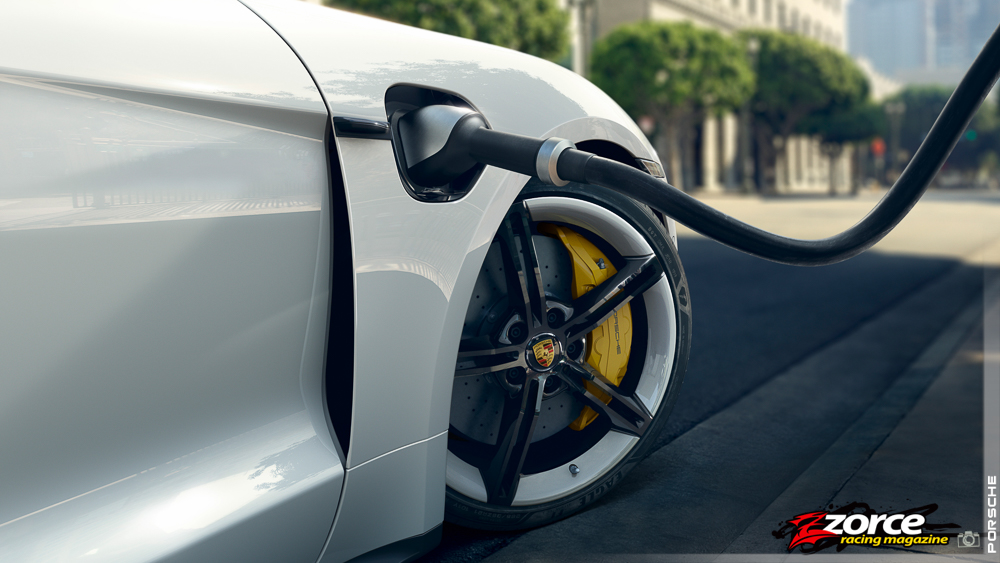 While we won't be seeing a Taycan Turbo or Turbo S in T&T until 2020 (they don't start manufacturing until the end of 2019) you can definitely pre-order yours soon at Lifestyle Motors Porsche showroom. We realise that this launch is more than just Porsche revealing a new car. To us it's Porsche's great German engineering showing its commitment to safer, cleaner and more technologically advanced vehicles in their upcoming line up as well and that makes us very excited to see what's in store in the future.