Parts.ansamotors.com: quality auto parts online in T&T
Written by Zorce Admin
Published in Auto News

Tired of searching high and low for the right auto parts for your vehicle? Parts.ansamotors.com is your easy online destination for all your automotive parts from ANSA Motors. As authorized dealers for renowned brands such as Honda, Mitsubishi, BAIC, JinBei, Ford, and Fuso, ANSA Motors now brings you a comprehensive online selection of high-quality parts via your smartphone or computer.

Convenience and Ease of Use
With parts.ansamotors.com, finding the right parts for your ANSA Motors vehicle is easy. This user-friendly website allows you to search for parts by part type (e.g. body panels, engine, suspension etc.), making it simple to locate the component you need. Whether you're looking for an engine part, brake pads, filters, or any other automotive part, ANSA Motors Parts division's extensive inventory has got you covered.

Precise Fit for Your Vehicle
ANSA Motors understands the importance of precise fit when it comes to auto parts. There is also a convenient search option based on your vehicle type or by entering your vehicle identification number (VIN). Compatibility with your specific make and model (and in some cases, production year) ensures optimal fitment, performance and safety.
Wide Range of Brands and Models
As authorized dealers for Honda, Mitsubishi, BAIC, JinBei, Ford, and Fuso, ANSA Motors has access to a vast selection of genuine parts directly from the manufacturers. They take pride in offering an extensive range of parts for various models, ensuring that you can easily find what you need for your specific vehicle.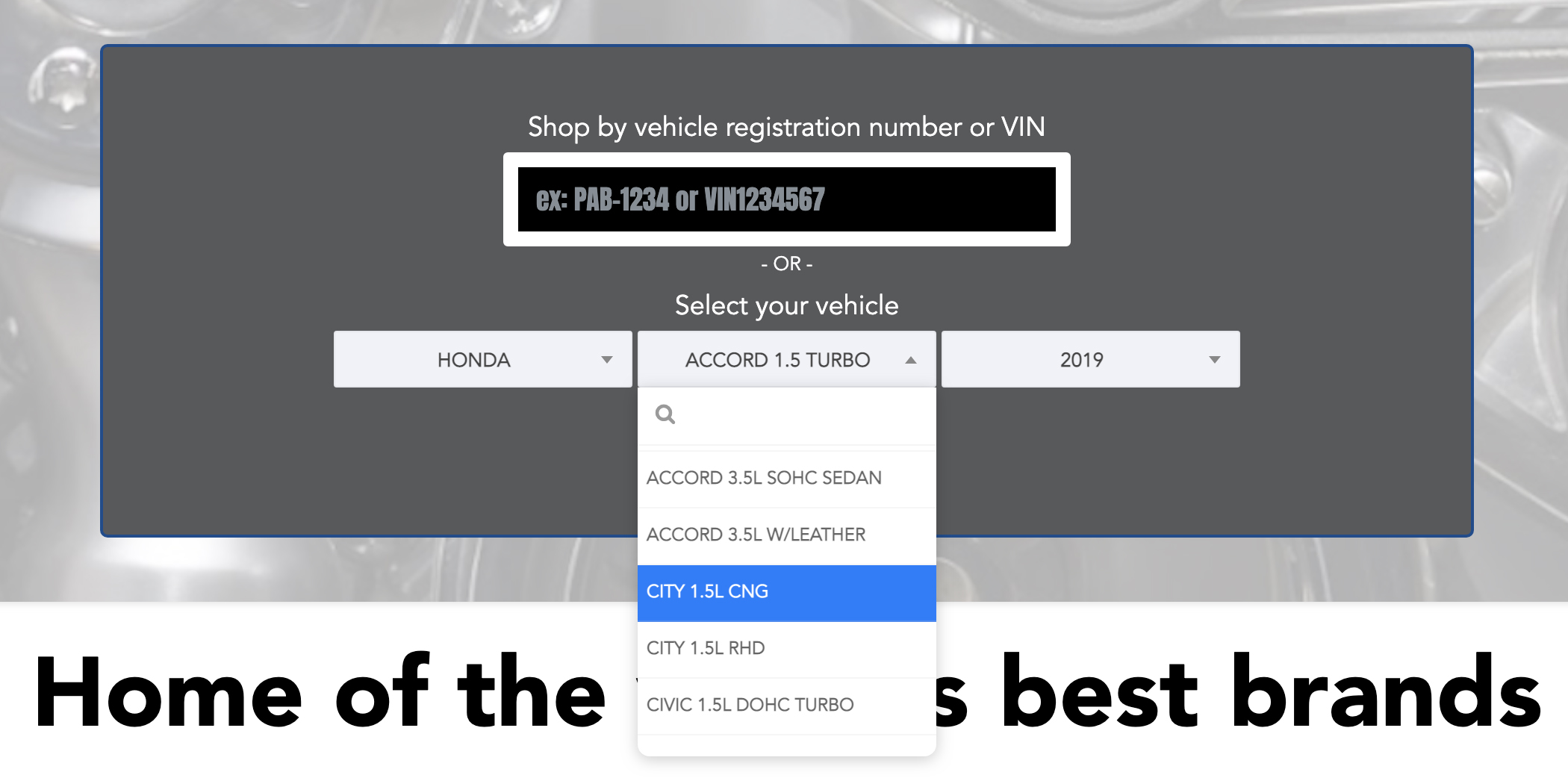 Quality Assurance
When you shop at parts.ansamotors.com, you can rest assured that you're getting only genuine, high-quality parts. Reliability and longevity are key when it comes to auto parts, and ANSA Motors' partnership with leading automotive brands allows you to receive genuine, OEM-grade parts that meet the highest standards of quality and performance.
Convenient Parts Delivery
ANSA Motors understands that time is of the essence when it comes to getting your vehicle back on the road. That's why parts delivery services are also available. Once you've placed your order, you can opt to ship your parts to your address. ANSA Motors' commitment to excellent customer service extends to every aspect of your experience, including the delivery process.
Customer Support
At parts.ansamotors.com, customer satisfaction is highly valued. If you have any questions, concerns, or need assistance with your order, their friendly and knowledgeable customer support team is able to assist. ANSA Motors is dedicated to providing you with a seamless and hassle-free experience from start to finish.
Experience the Convenience of parts.ansamotors.com Today!
Don't let the search for auto parts become a time-consuming and frustrating process. Visit parts.ansamotors.com today and discover the convenience of finding high-quality parts for your Honda, Mitsubishi, BAIC, JinBei, Ford, or Fuso vehicle. With their extensive inventory, easy-to-use website, and reliable delivery services, ANSA Motors wants to make your automotive part shopping experience a breeze with parts.ansamotors.com, your trusted source for genuine auto parts. Keep checking the site for discount sales specials as well!

 

 

 

View this post on Instagram