QuickService Resurrects Your Tyres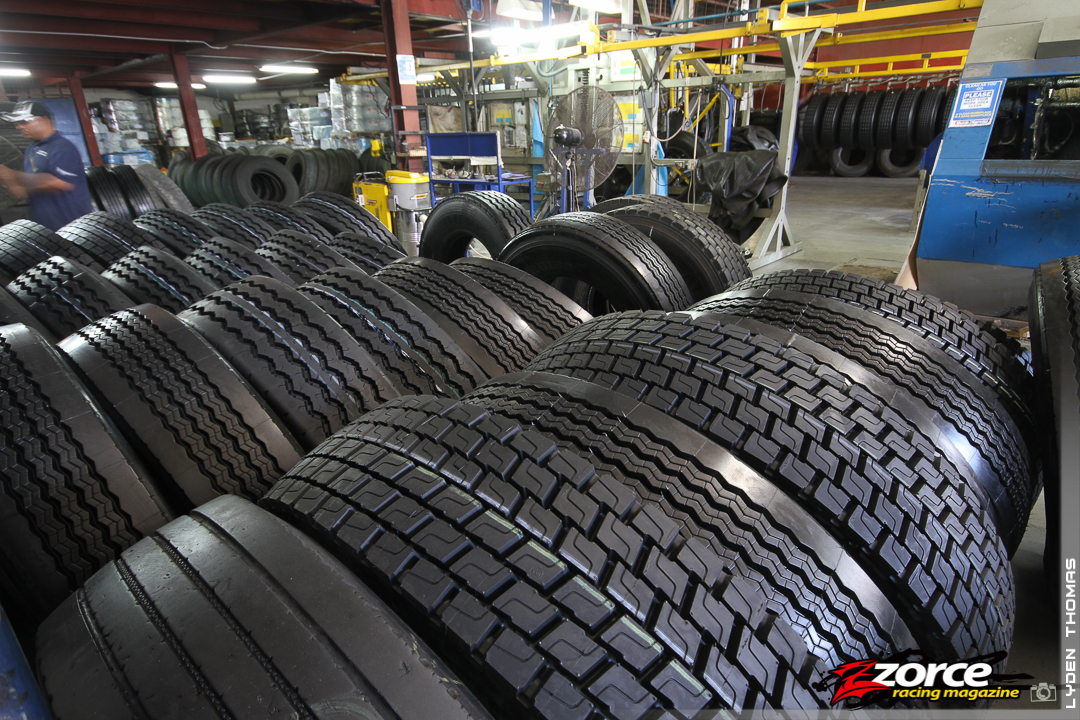 Locating a truck tyre centre was always going to be something of strategic importance. It needed to be where trucks could be found regularly, in a fairly central location in T&T, and would require ample room for large vehicle (and trailer) access. Trucks are always needed at ports. With Port of Spain near constantly congested, Point Lisas has proven to be the smartest, most accessible choice for Quick Service to situate its RECAMIC (a Michelin brand) tyre retreading facility. And, since we were curious about how retreading was done, a detailed tour by facility manager Benoit Raoul was in order.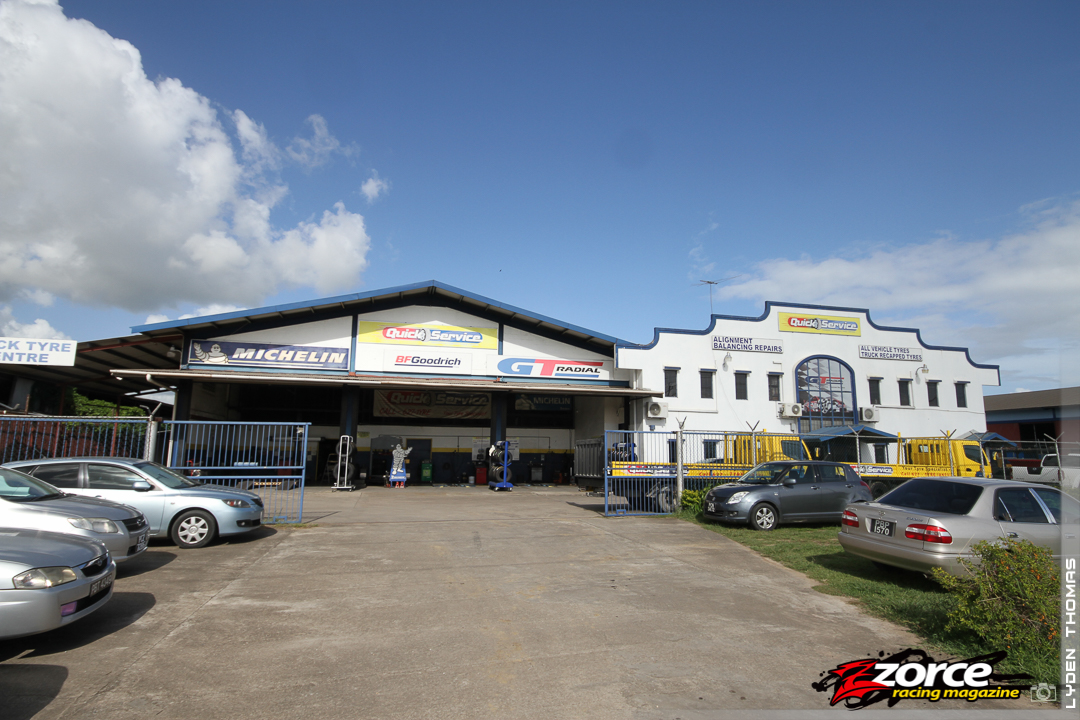 The process begins with the inspection of the used tyres, and more specifically, what is called the casing, that is, the rest of the tyre apart from the treads. In most instances, this component makes up 90 per cent of the tyre's composition by weight, and if it can be reused, represents up to an 80 per cent savings on the cost of full replacement.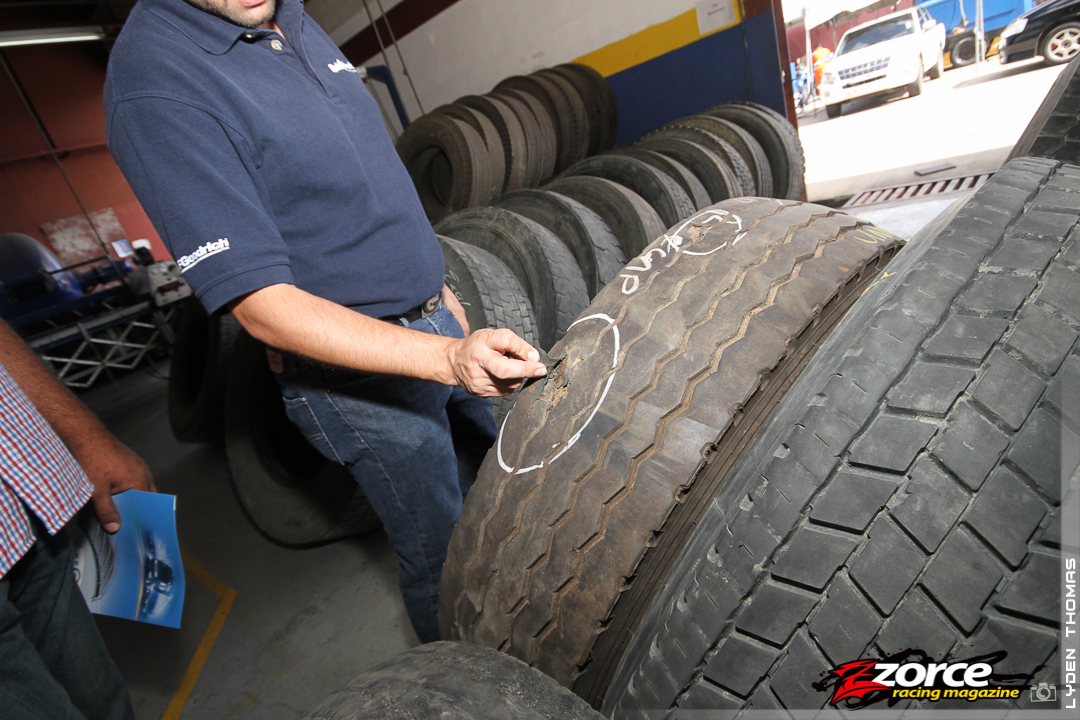 The inspection process determines if there are any breakages or defects on the lip or sidewall of a used tyre and if any foreign materials such as nails or debris are embedded.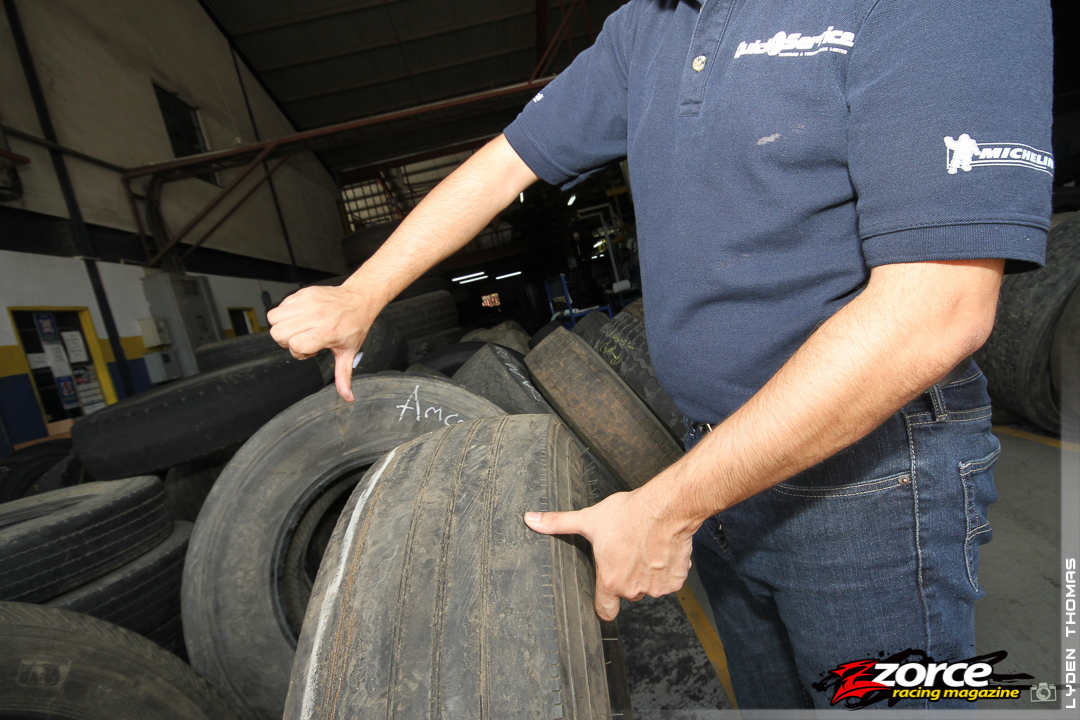 The used tyre's canvas or steel should not be exposed. If the required sections are intact, then the tyre's treads are shaved and cleaned. If there are pits or minor gouges, these can also be rubber filled in order to provide an even surface for the premoulded tread to be bonded to.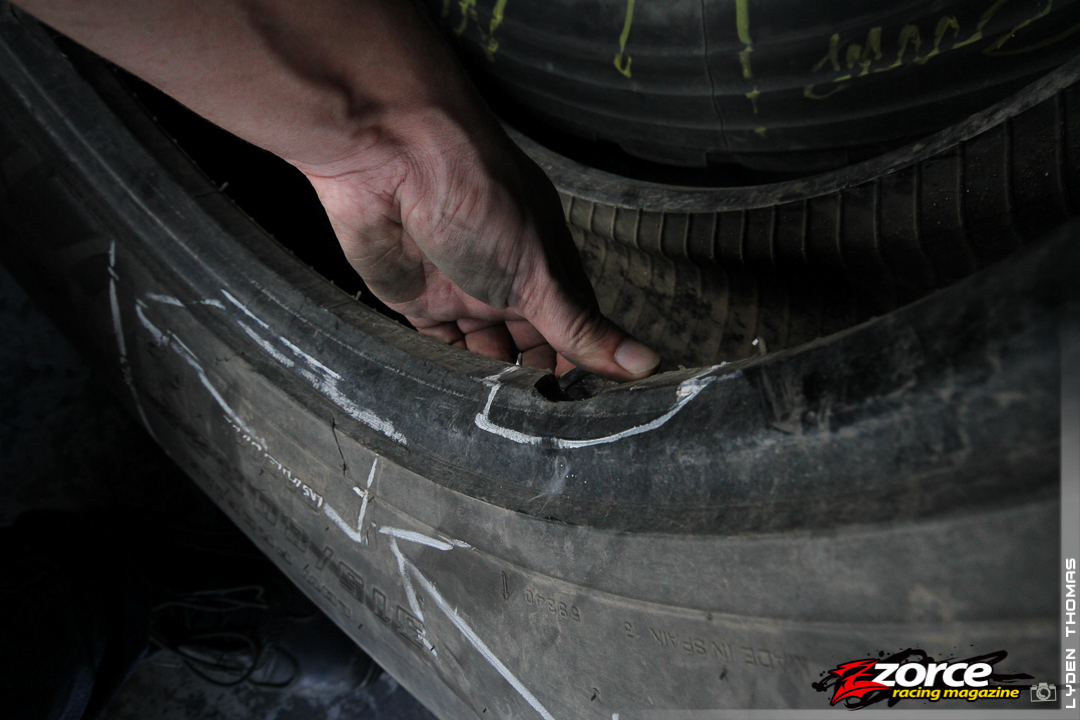 Unusable casings are discarded, as they would be unsafe for any kind of load-bearing reuse. In some countries, these are now being reverse engineered into oil, but that's another story…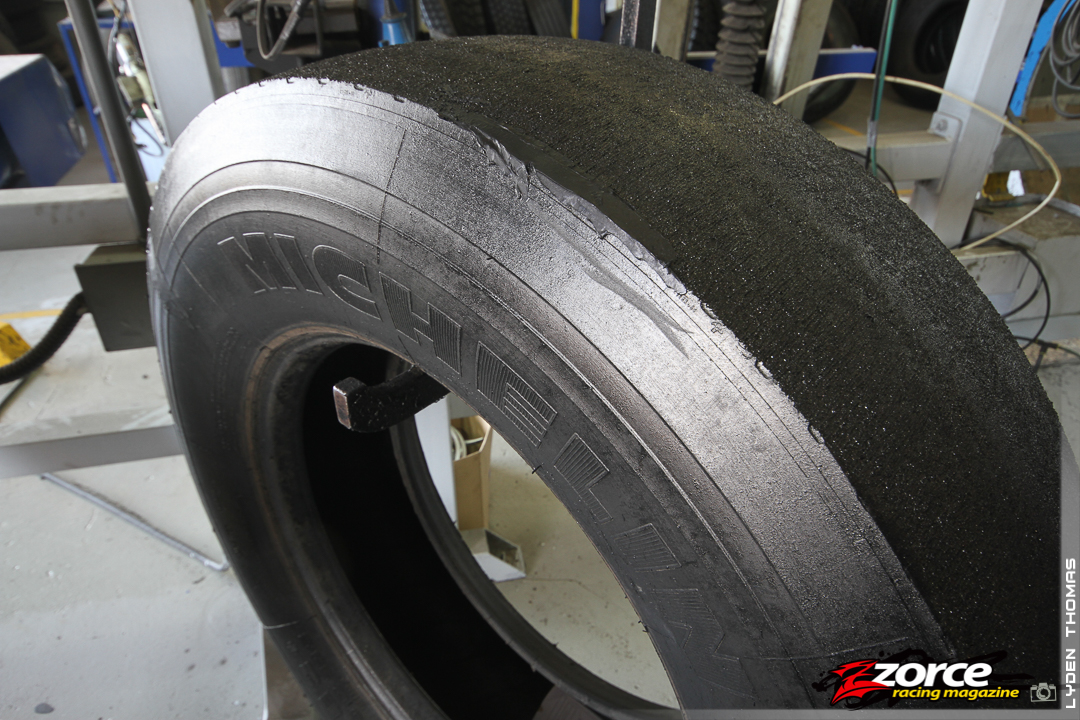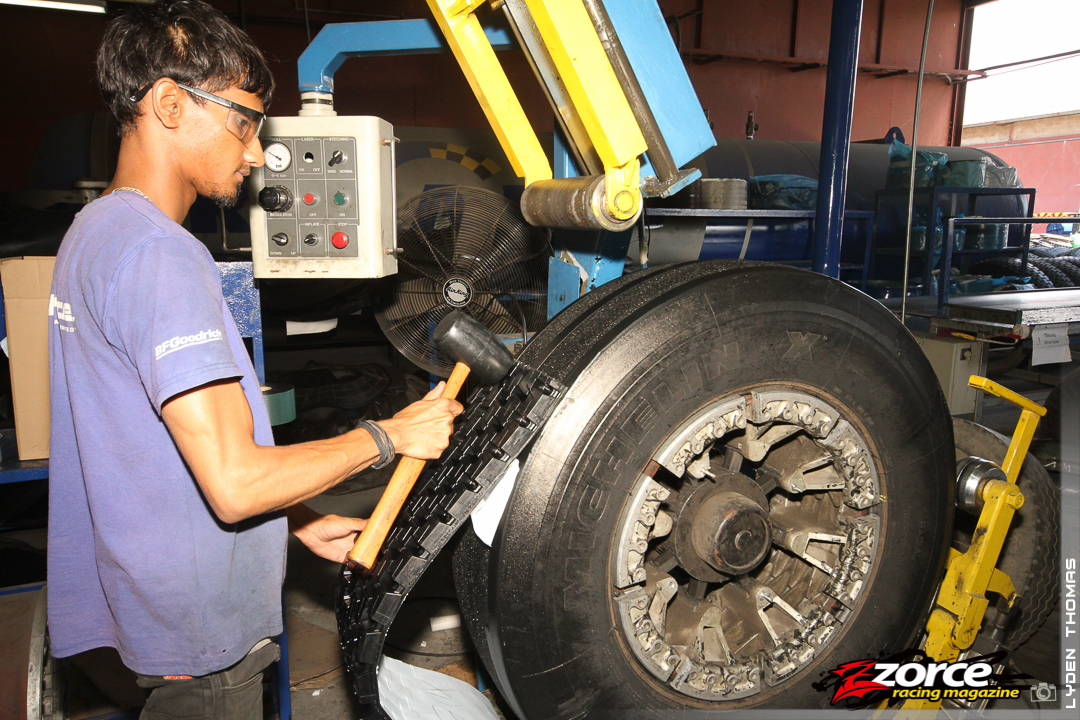 Once the casing has been fully prepared, the brand new premoulded retread, which has an adhesive backing, is installed and stapled at the seams where the treads meet.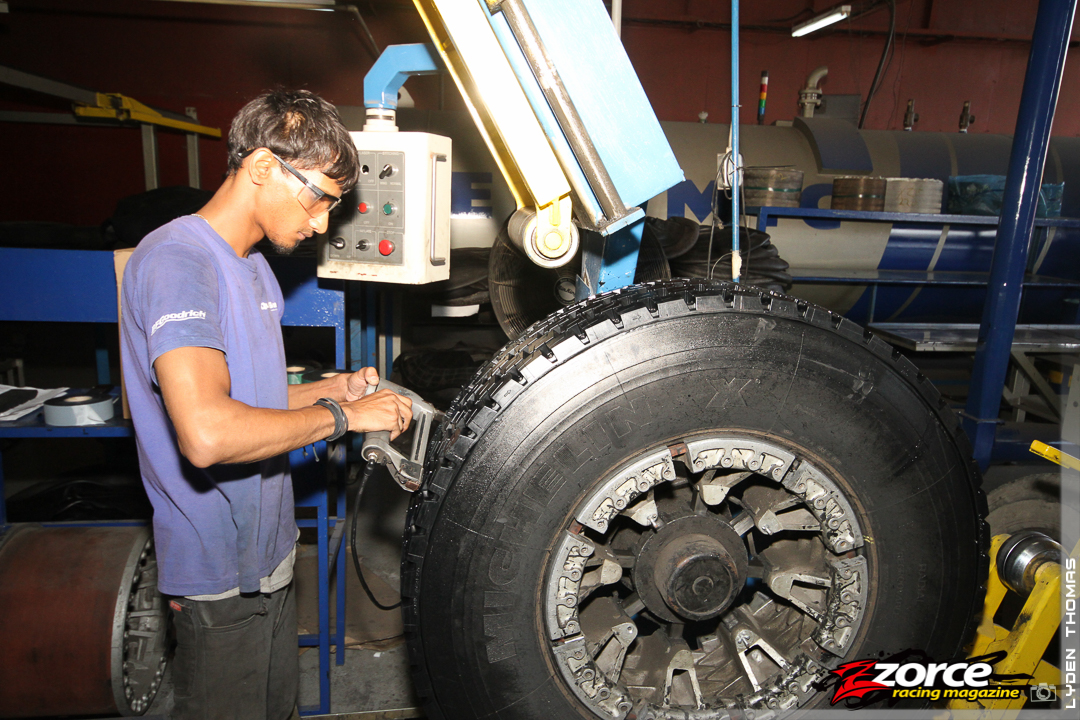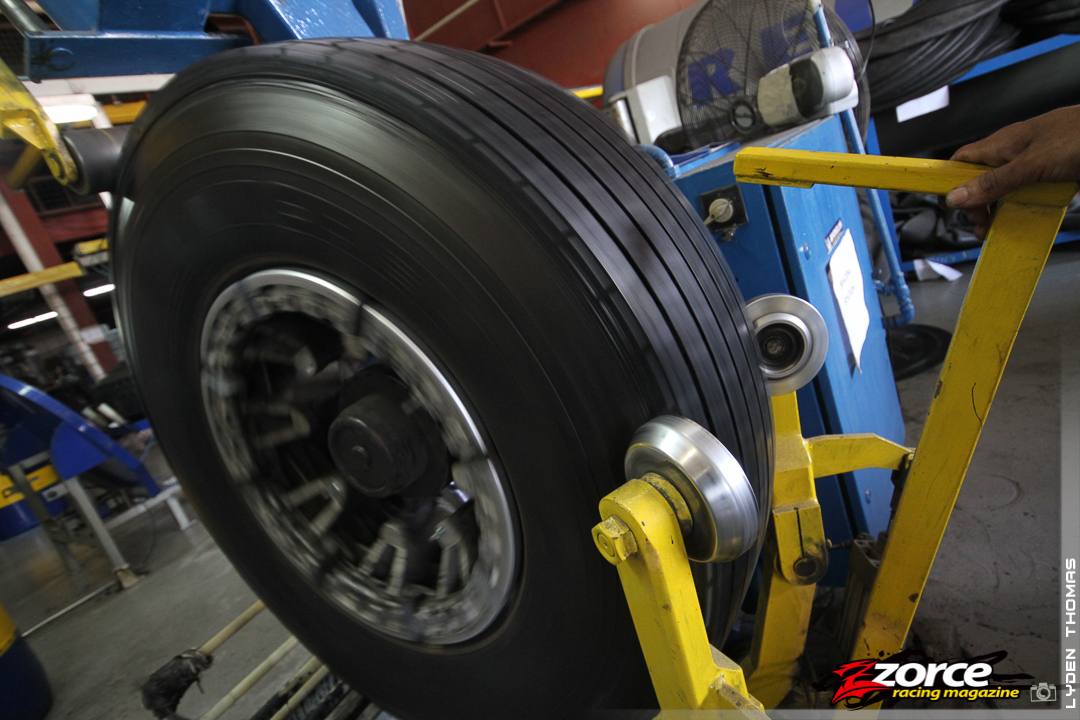 Pressure is applied via rollers to ensure the adhesive is well bonded. 

Additional material is added to the sidewalls to refresh the tyre and make it easier to identify as a retreaded tyre.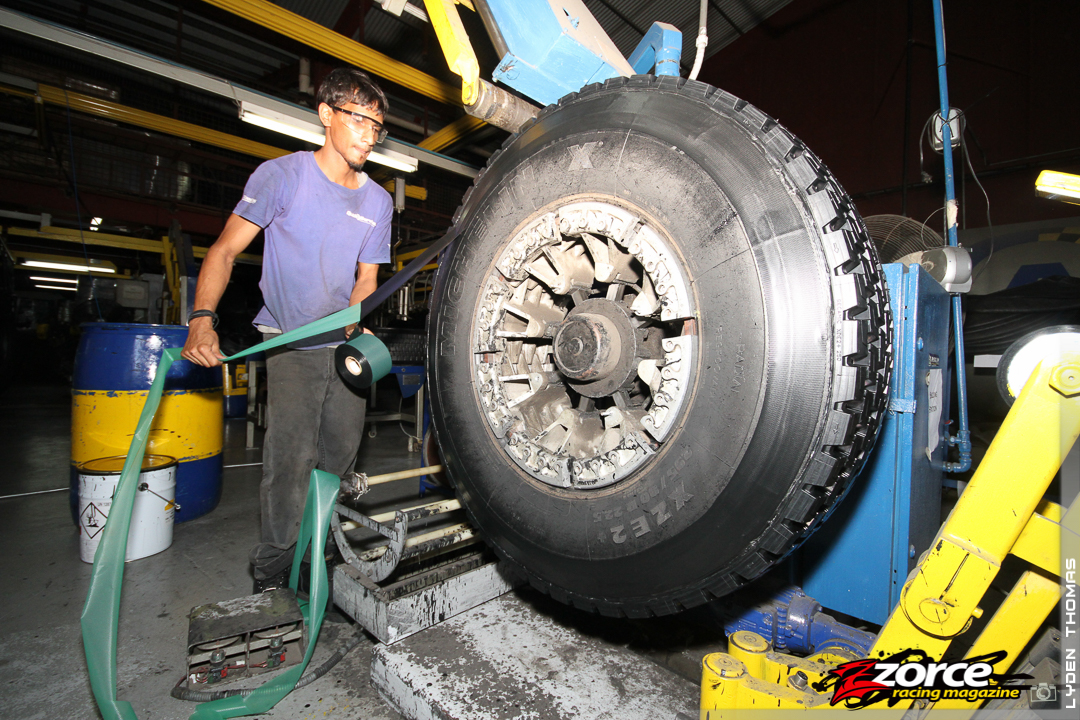 Technically, at this point, the tyre has been retreaded, but the adhesive and staples used are only meant to hold the treads in place temporarily before the more permanent form of bonding which takes place in the next phase.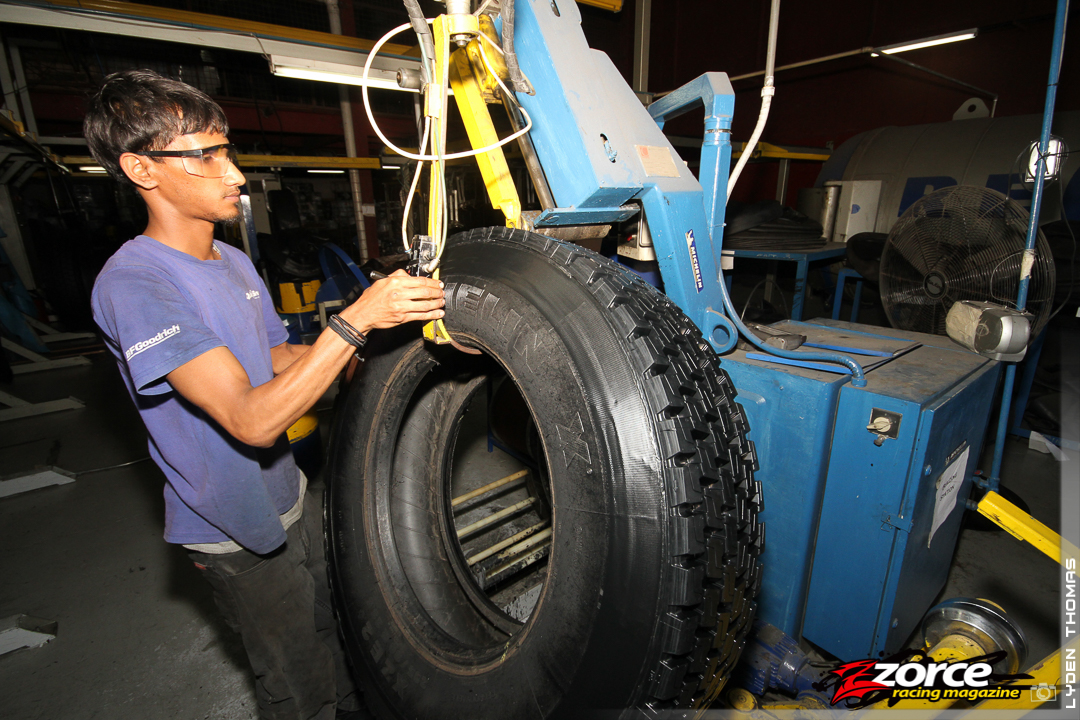 The newly reassembled tyre is placed into a special rubber-like sleeve or mould that covers both the inner and outer surfaces.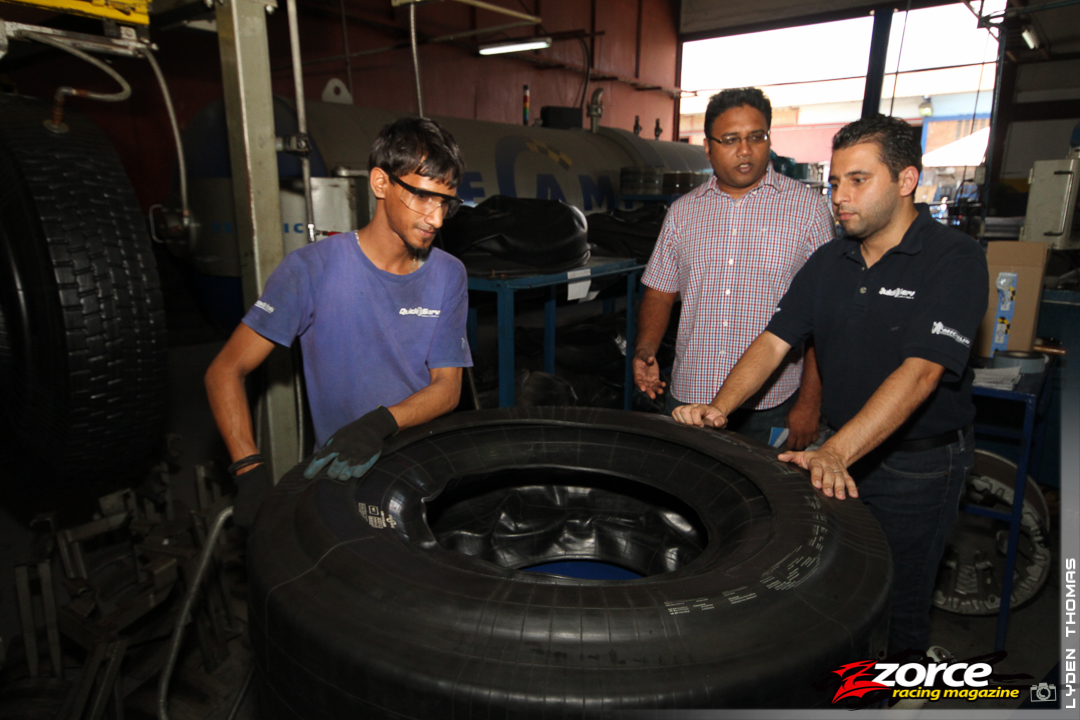 Quick Service stocks a range of moulds to cover popular truck tyre sizes.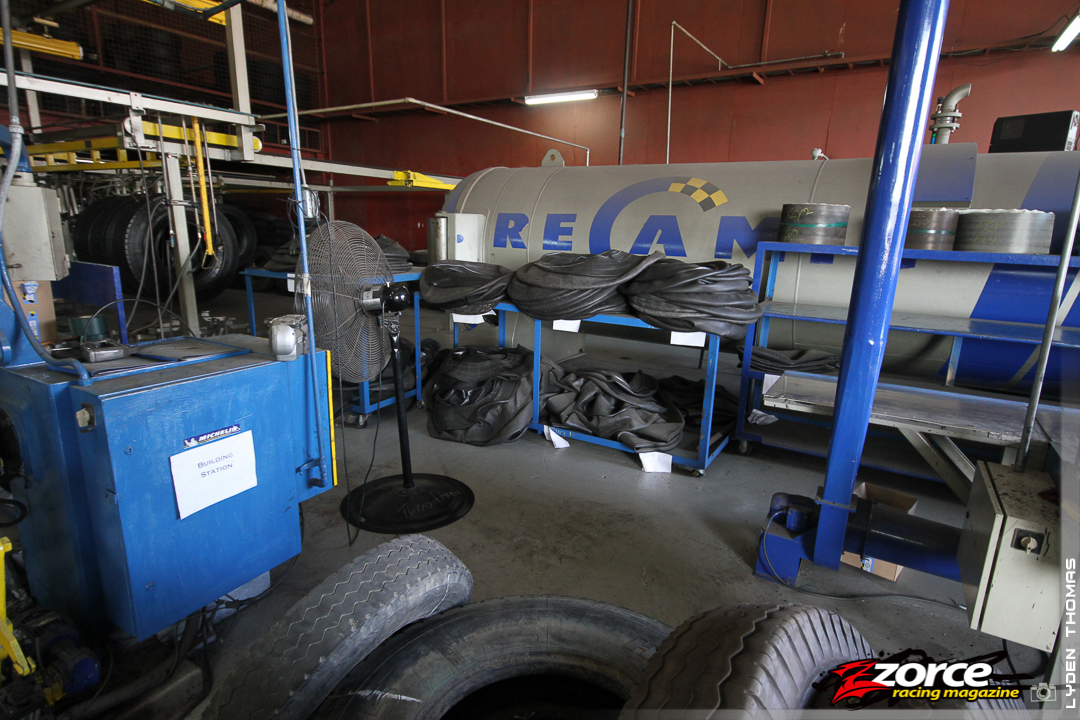 The air is then sucked out of the mould to further maximise the bonding between the casing and the retread material. This causes the mould to become like a tight skin that encapsulates the tyre. The prepared tyres are then placed on a rack and connected to the onboard hoses that maintain the vacuum.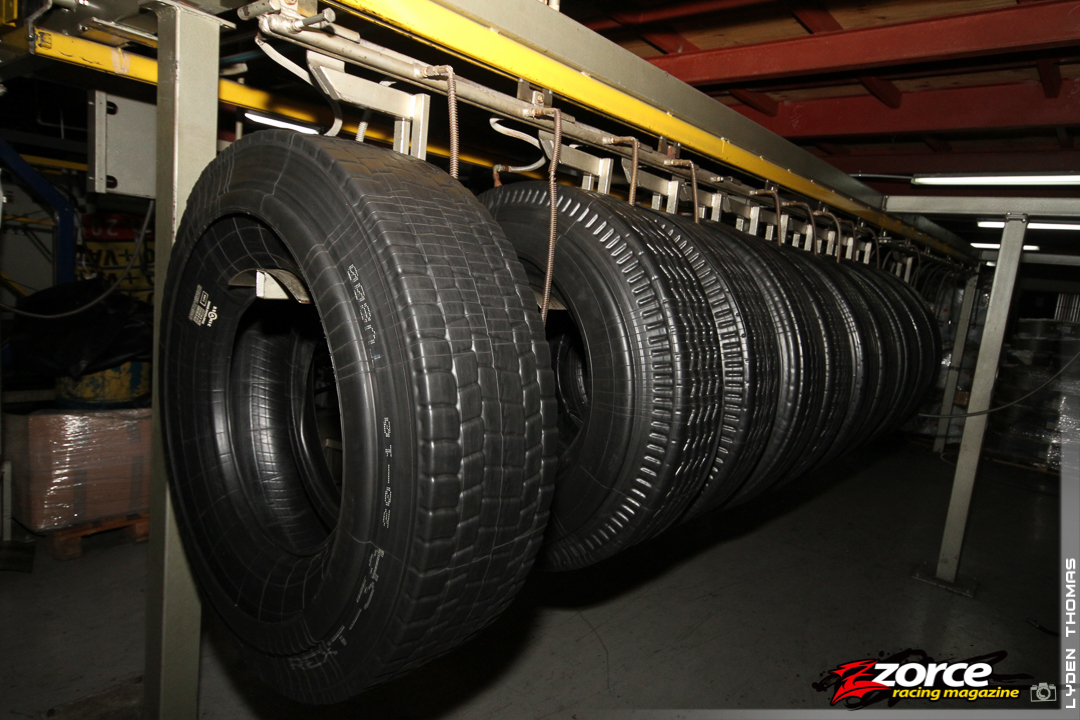 The entire rack slides into a large enclave via an overhead rail system allowing them to be processed in batches of up to 8 to 12 large tyres at a time.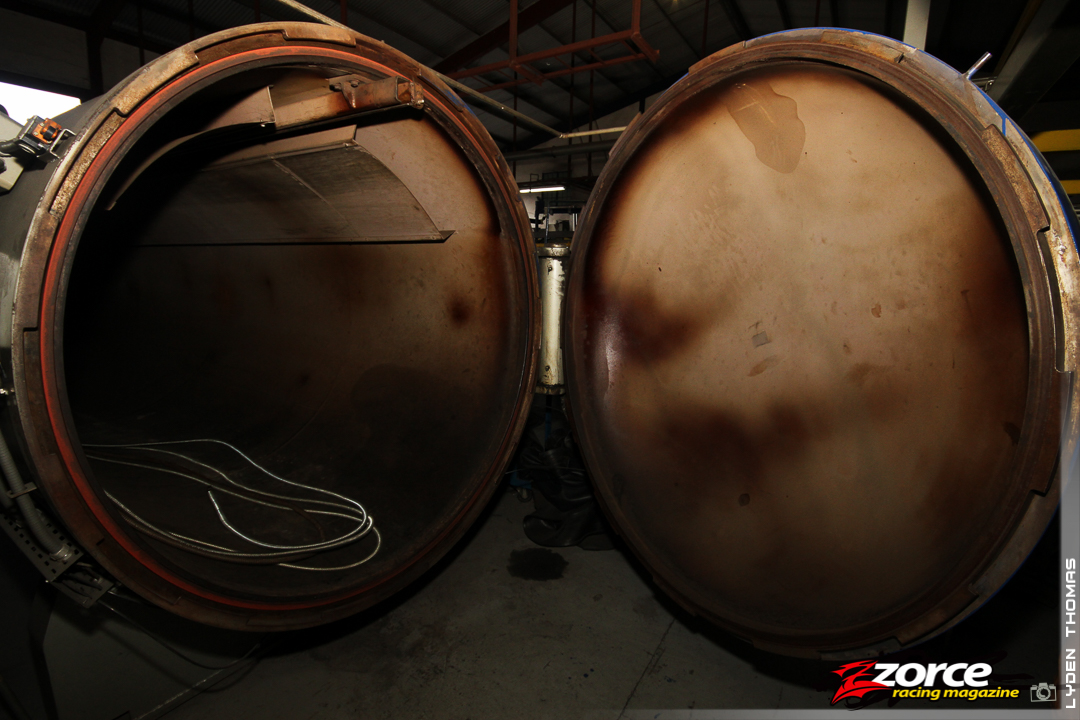 Inside the enclave, the tyres are subjected to high temperature (over 100°C) and extremely high pressure (up to 6 bar or 87psi) for around three hours. This part of the process is known as vulcanisation.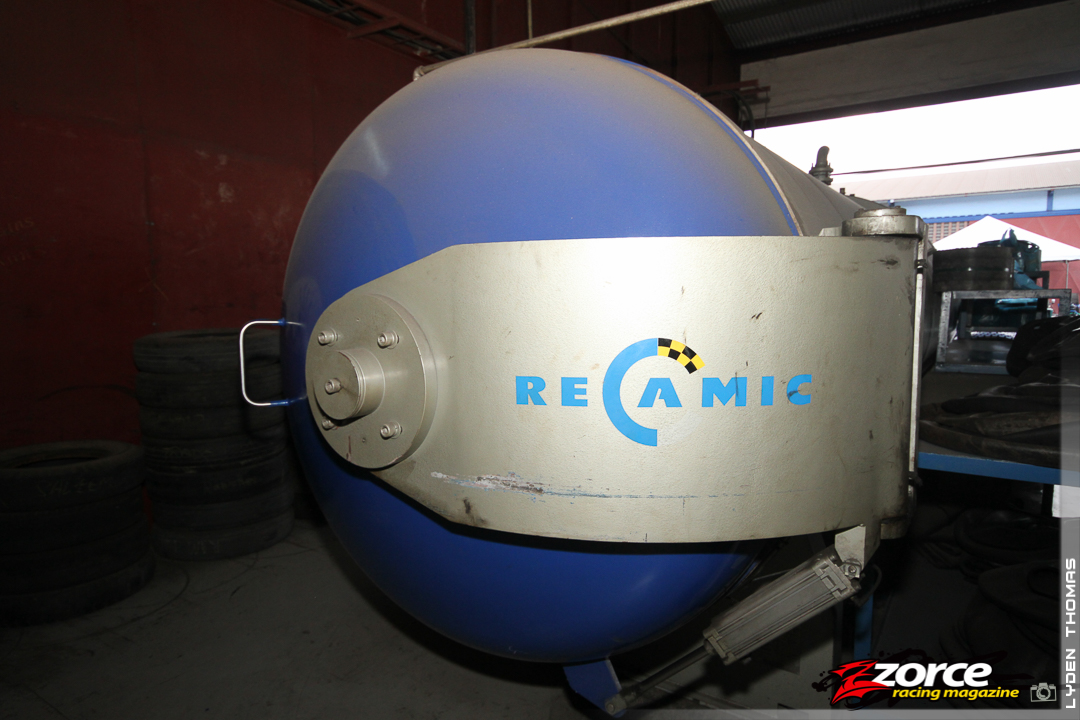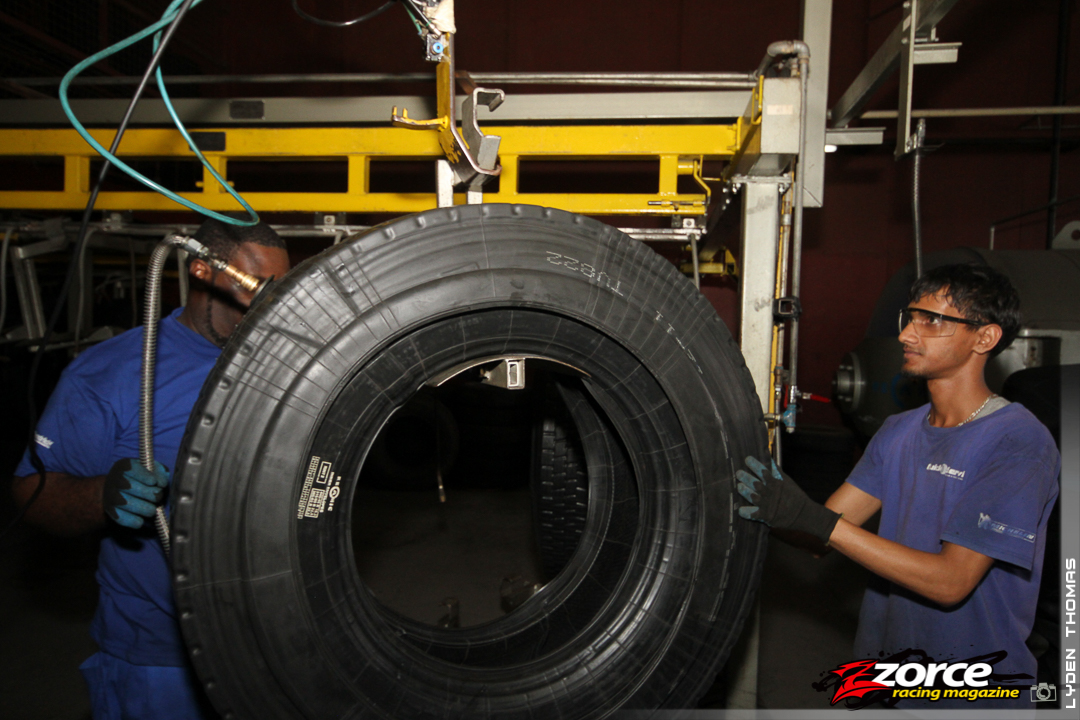 The result is that the treads become fully bonded to the used tyre casing. Once they have been vulcanised, the tyres are removed and allowed to cool.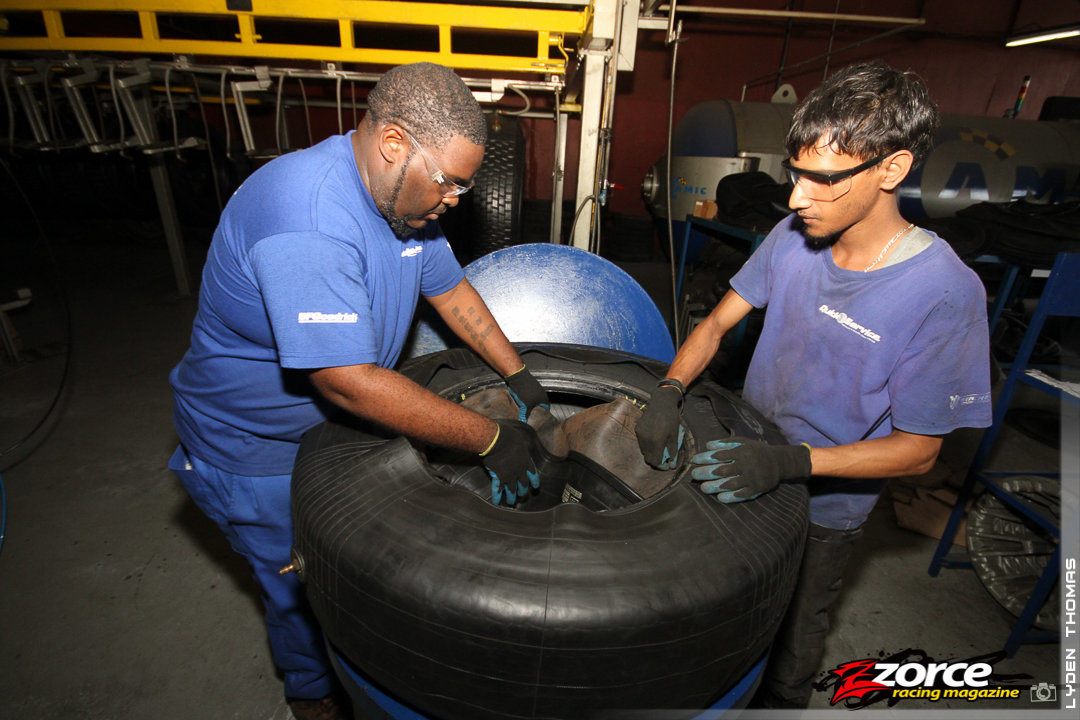 The reusable outer casings are then taken off. They are made of a special material that allows them to withstand the vulcanisation process without being bonded to the renewed tyre.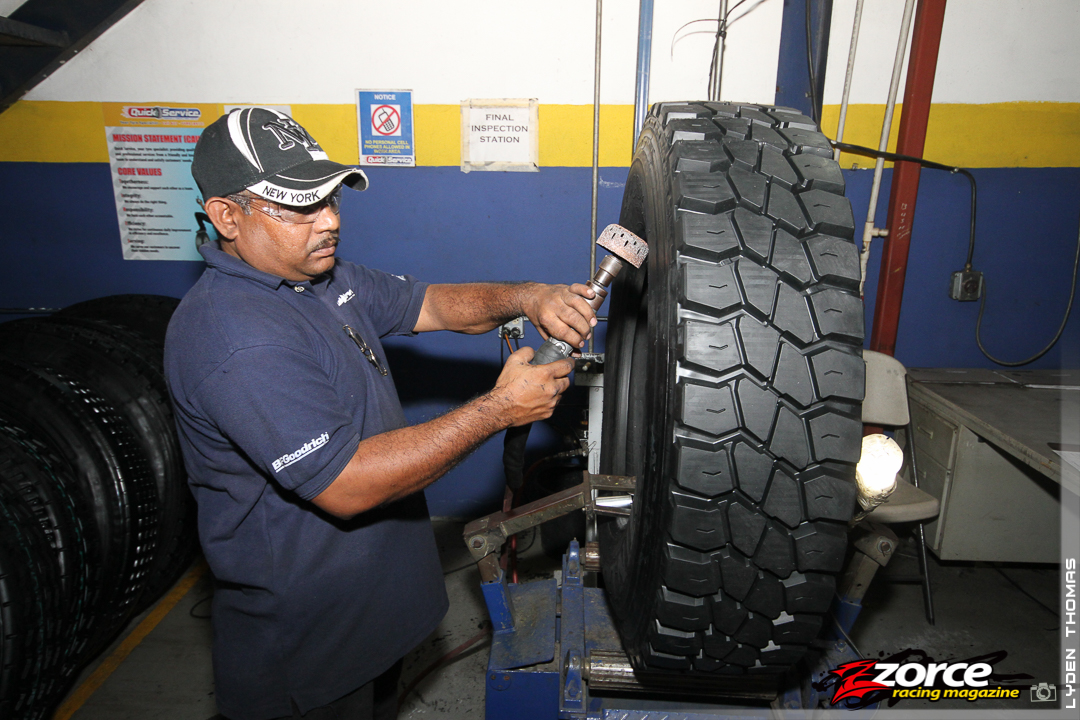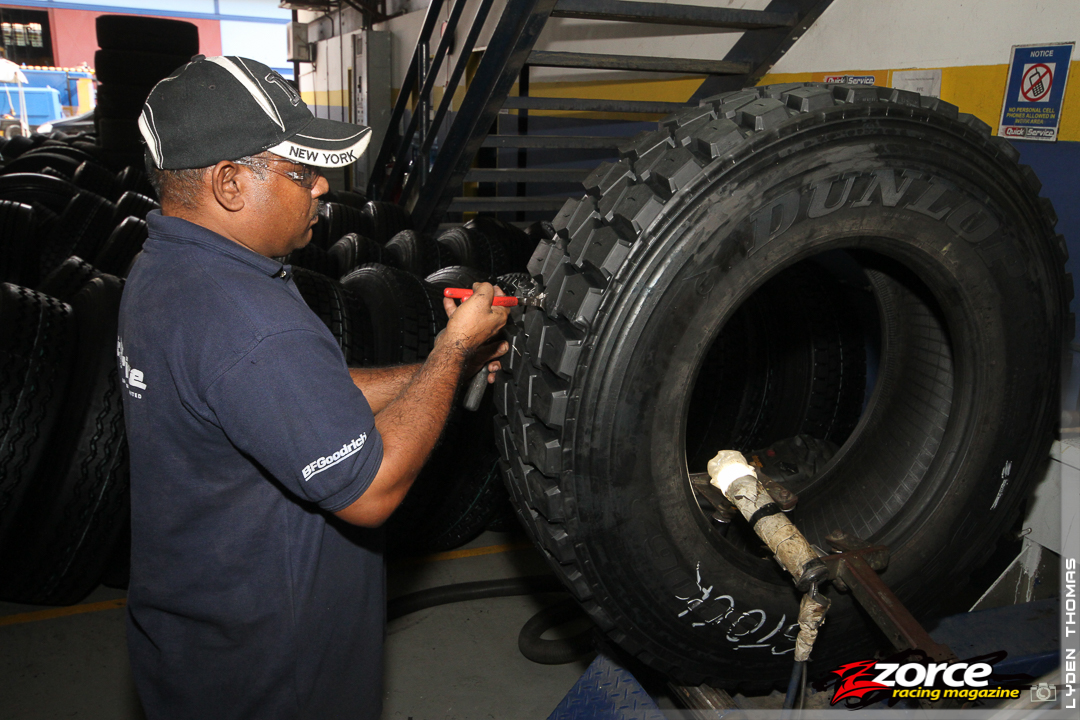 Lastly, the tyres undergo final preparations such as the removal of staples and grinding off of any excess material for a more finished look.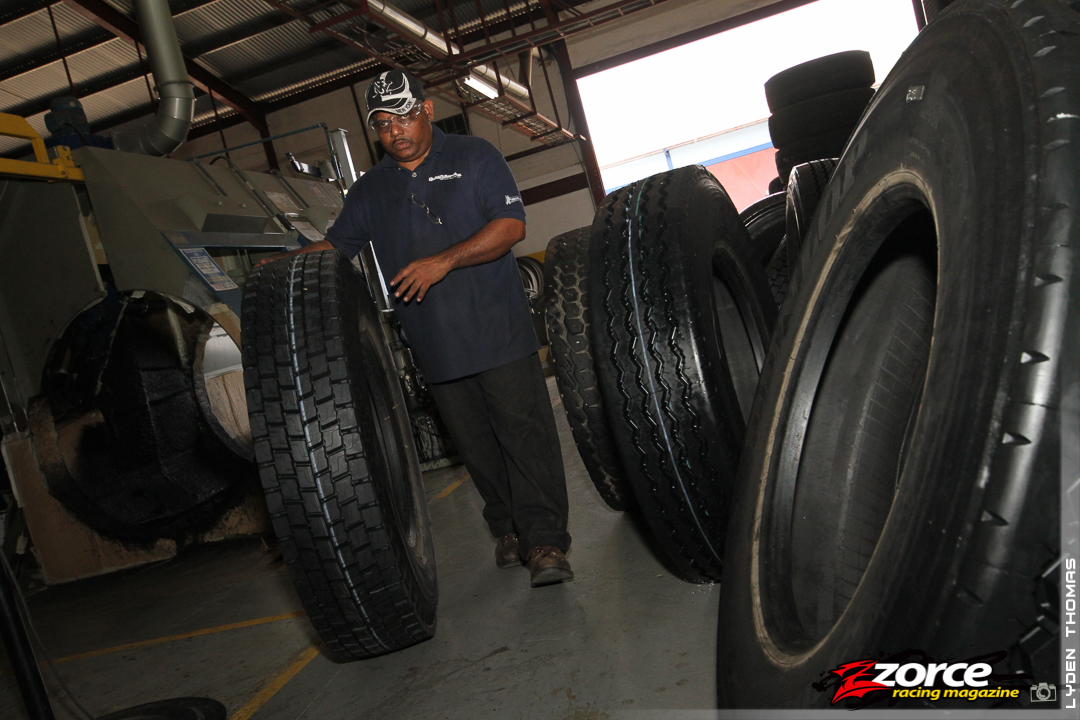 After a thorough inspection, they are finally ready for use once more on a truck or trailer.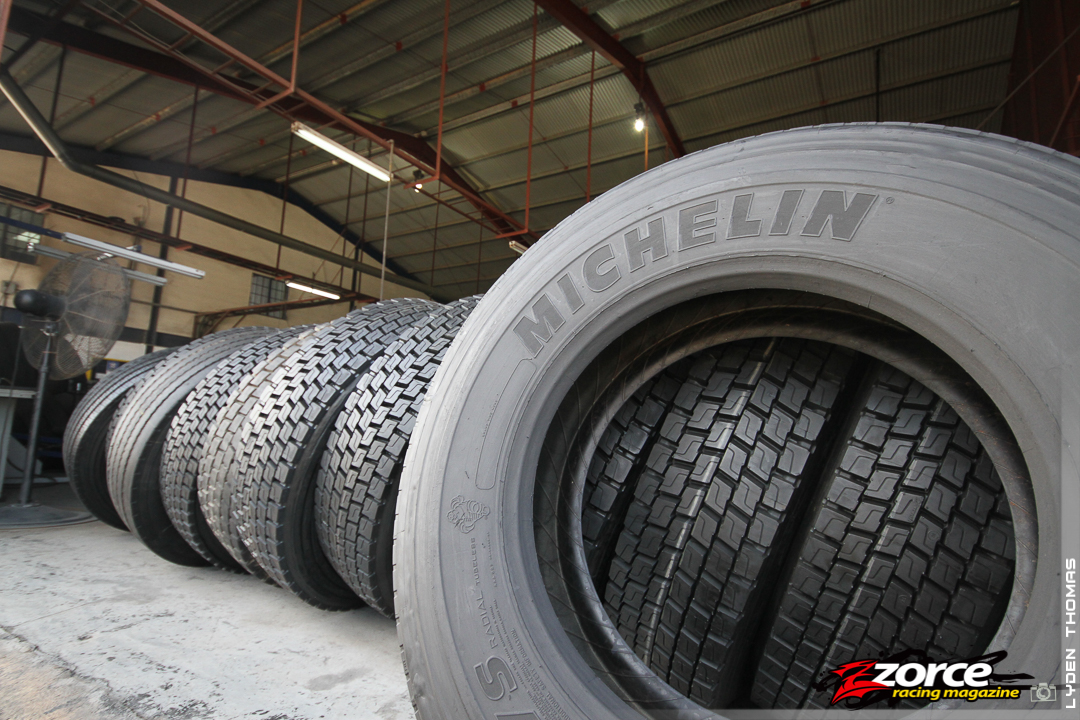 Michelin truck tyre casings can be retreaded up to three times and RECAMIC retreading on Michelin casings deliver mileage as good as a brand new tyre. This can save around 50kg of rubber per tyre, per retreading and also save fleet operators thousands of dollars per year. Especially when compared with relatively cheap tyre brands from China and other markets, the former still cannot measure up to the savings earned from brand new high-quality tyres such as Michelin for steering axles, and retreaded tyres for the drive axles and remaining axles on trucks and trailers.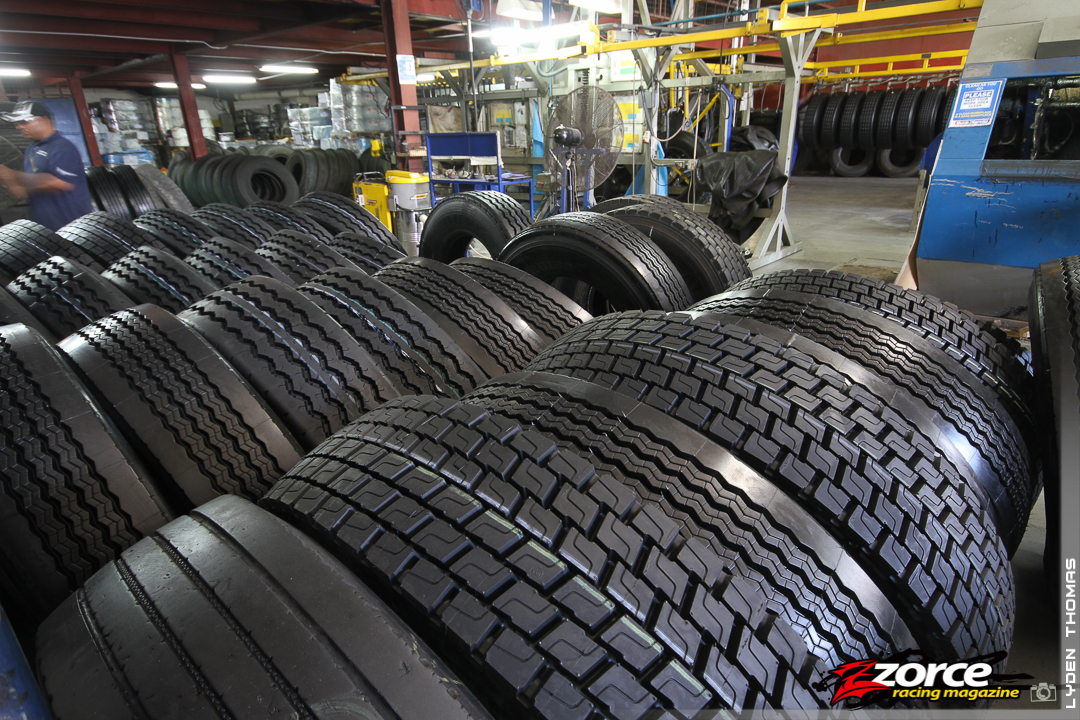 The tread pattern also allows the tyres to be used on any axle, allowing fleet owners to carry lower inventory. And because they last longer than cheap tyres, owners can also enjoy more moneymaking uptime.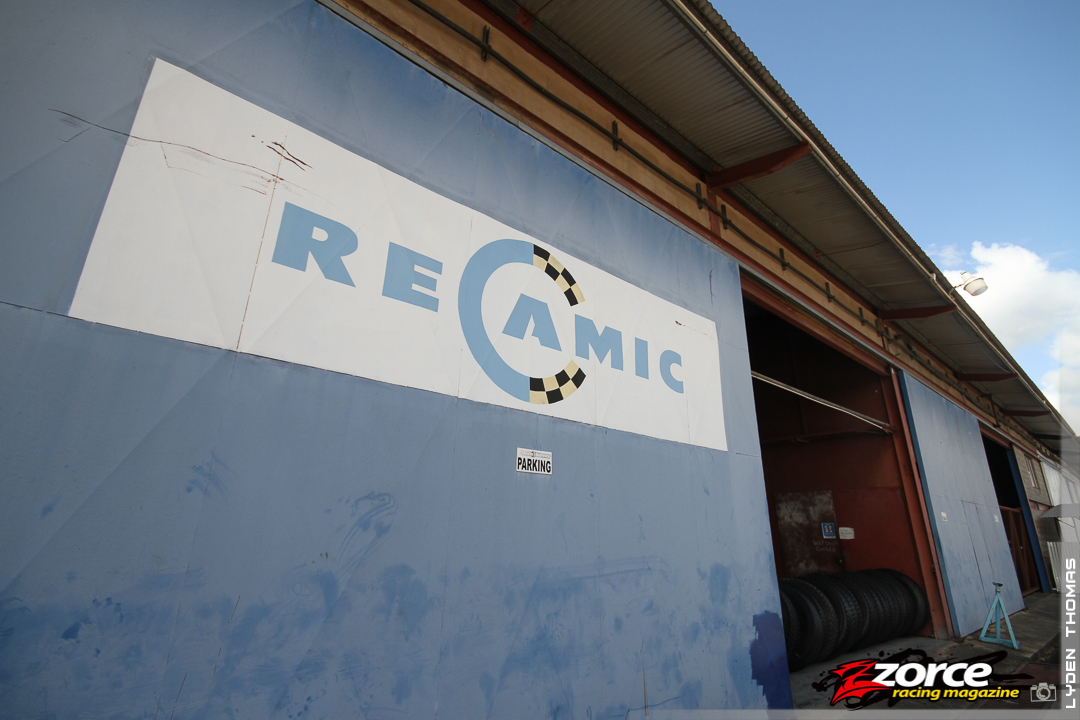 Michelin's RECAMIC retreading has been on the market since 1989 and since then, the technology has been well tested and proven in the global market.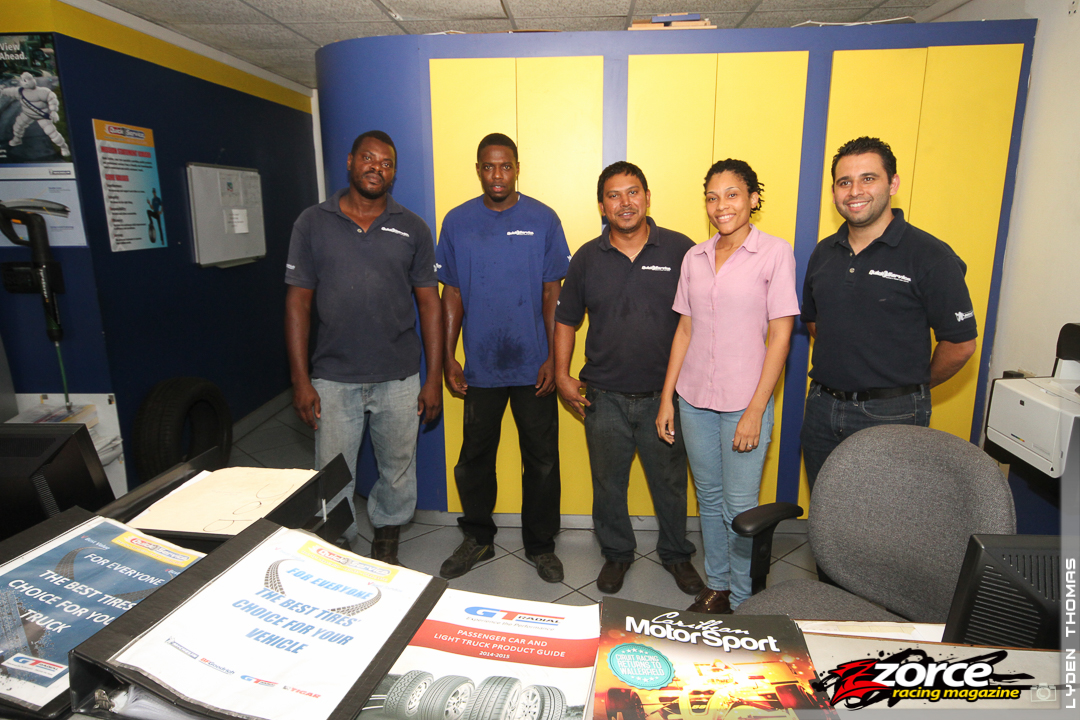 We are really glad that these options are available to professional hauliers and truck fleet operators right here in T&T!