New 911 Carrera S, 718 Boxster emerge at Porsche Centre Trinidad and Tobago
Written by Narend Sooknarine
Published in Launches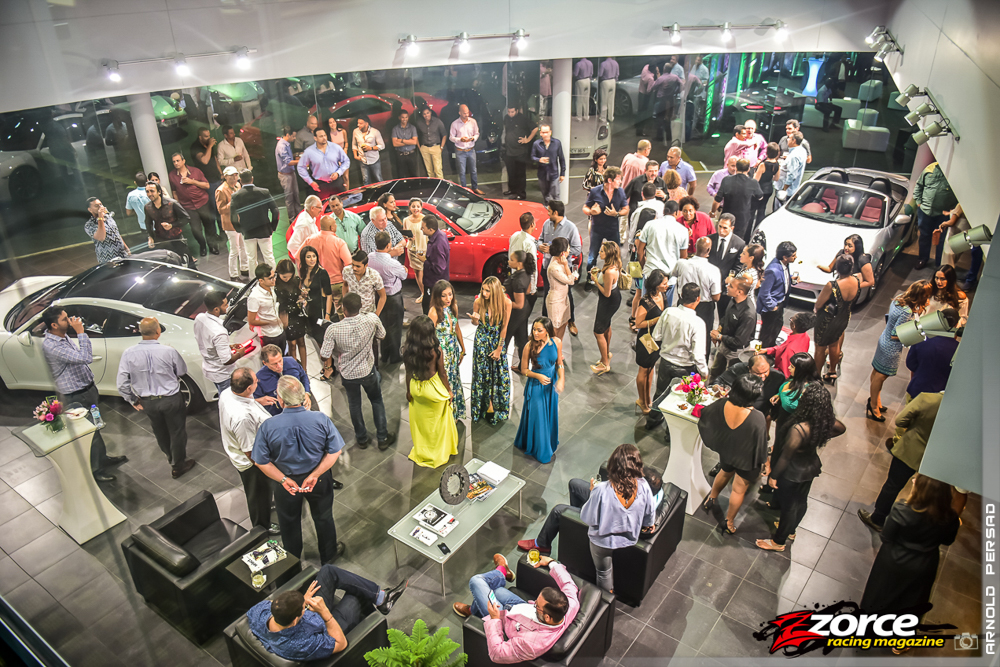 That Porsche makes some of the best sports cars in the world is an undeniable fact. Last Friday evening we were lucky enough to be invited to an evening with two of their newest models– the 911 Carrera S and the 718 Boxster at the Porsche Centre Trinidad and Tobago. Amid ambient music, hors d'ouvres and some drinks, guests were allowed to have the perfect start to their Friday evening after work activities. Speeches, and the customary unveilings were eschewed in favour of a more informal setting, which worked perfectly for the well-heeled attendees, who were dressed for a night on the town.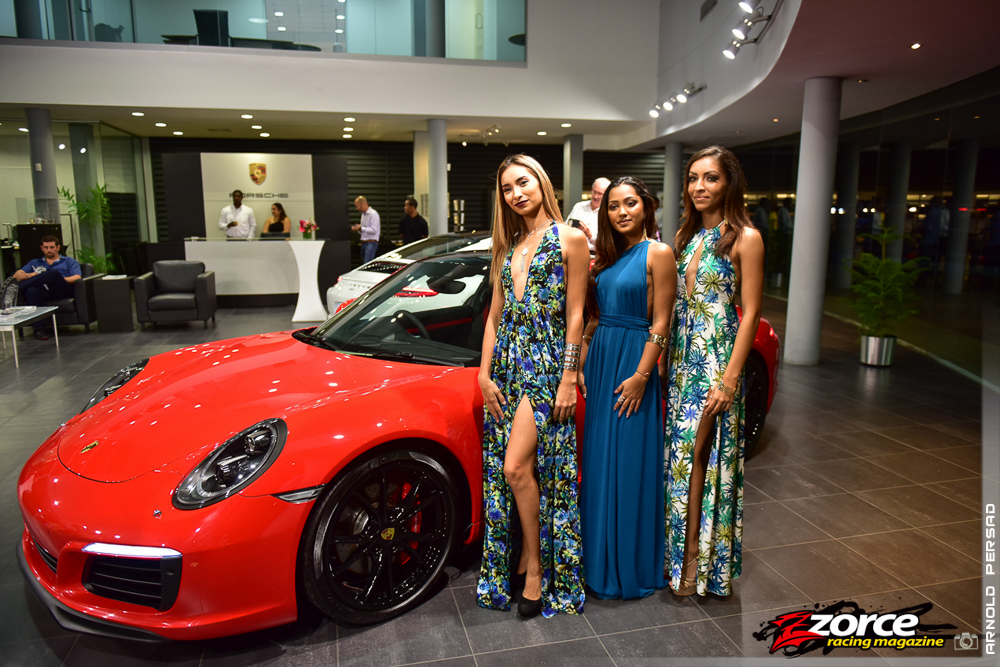 Just in case you missed the specs memo, here's the rundown. The 718 Boxster now offers 300hp out of a 2.0-litre flat four, while S models are fitted with a 2.5-litre version of the engine pumping out 350hp. Torque moves up by 100Nm (nearly 74ft-lb!) thanks to the use of turbocharging to a total of 380Nm or 280ft-lb on the standard version, spread from 1950-4500rpm.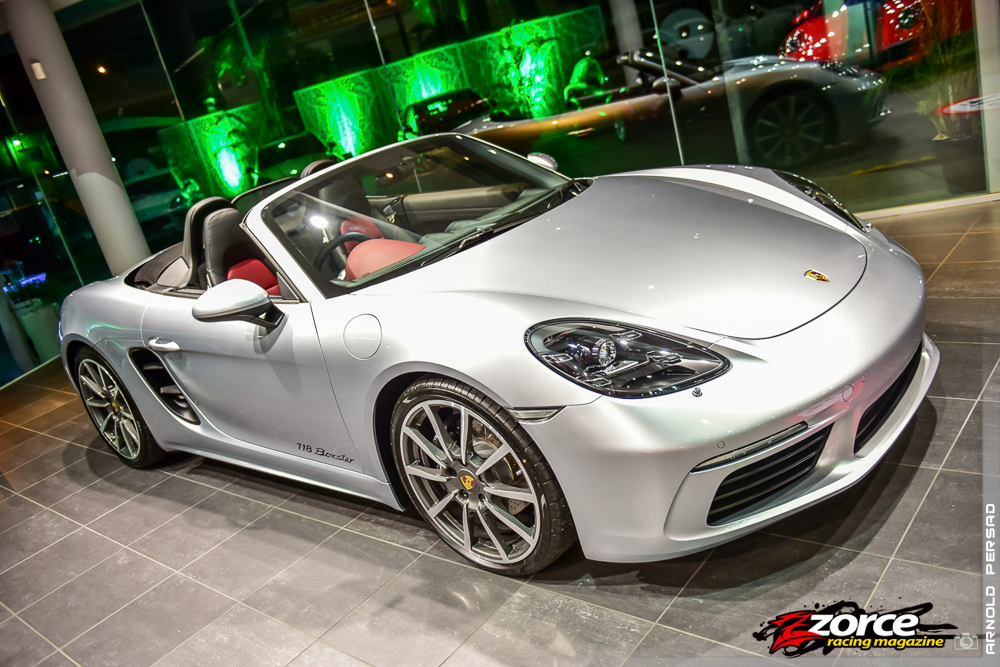 The S version delivers 310ft-lb from 1900-4500rpm. When equipped with the PDK and Sport Chrono, 0-62mph comes up in just 4.7s and 4.2s for the standard and S versions, while top speeds are now 275km/h and 285km/h respectively.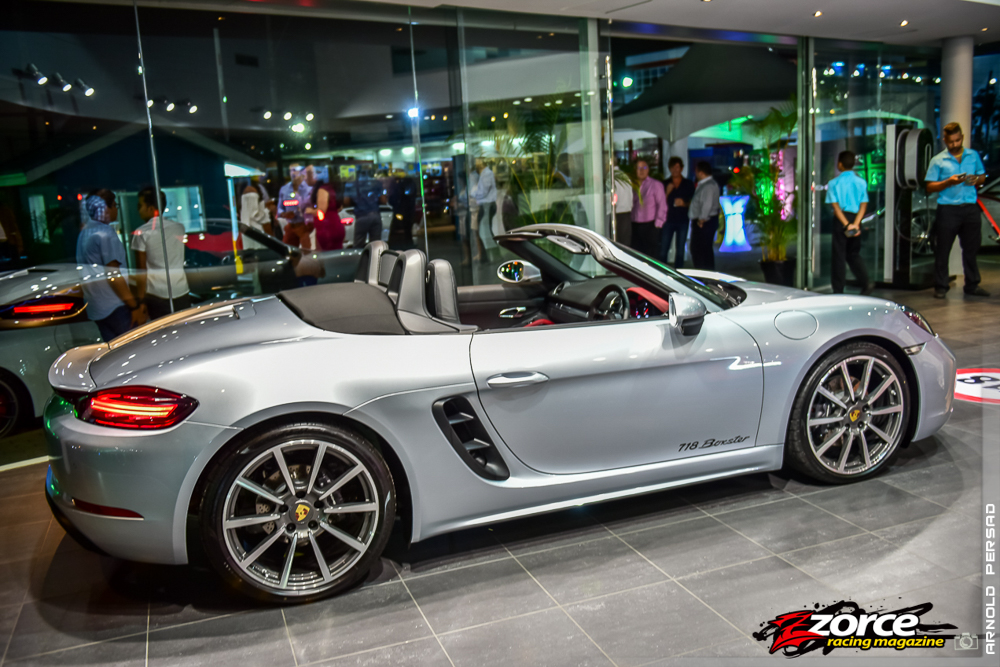 The main difference is the sound, so instead of the 911-esque flat six wail you get something closer to the 919 Hybrid racecar's sporty growl. The other big advantage is fuel economy– 34.1mpg and 32.2mpg apiece. Also the rear's restyling is now muy fantastico!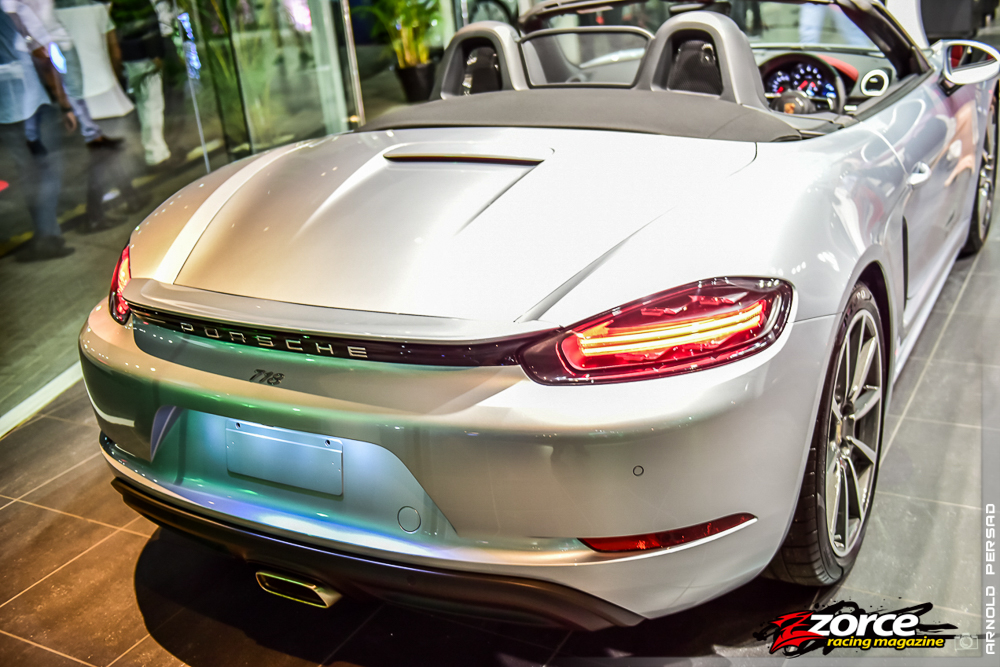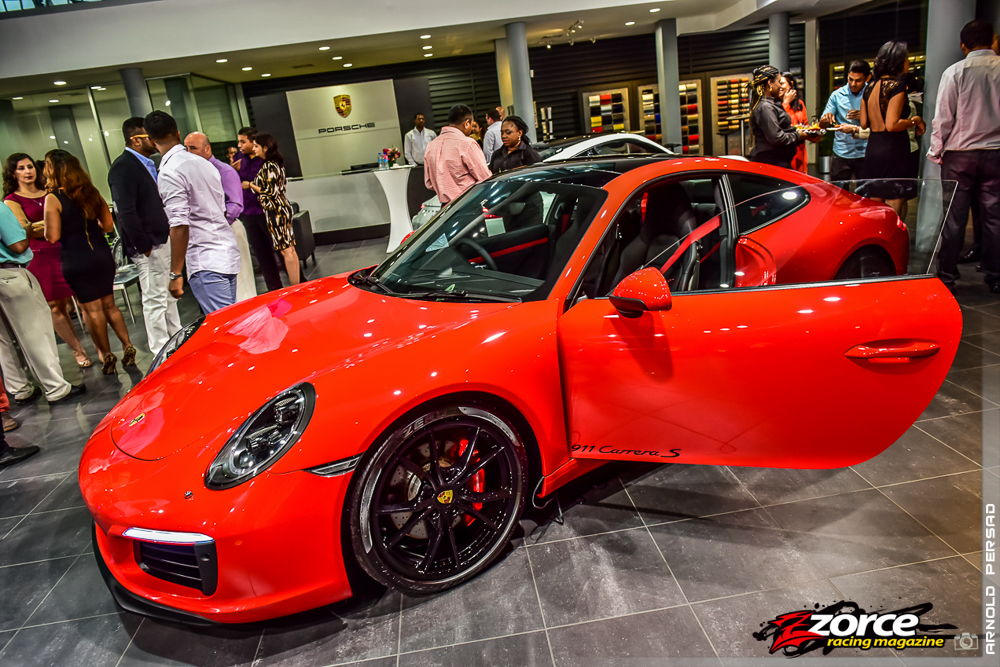 The Porsche 911 now has a new base engine, the 3.0-litre flat six, which comes in turbo form out of the box. Choices include the 375hp Carrera version or 420hp Carrera S version. With the PDK and Sport Chrono pack, you are looking at 0-60 times of 4.2s and 3.9s respectively and top speeds of 293km/h and 306km/h each.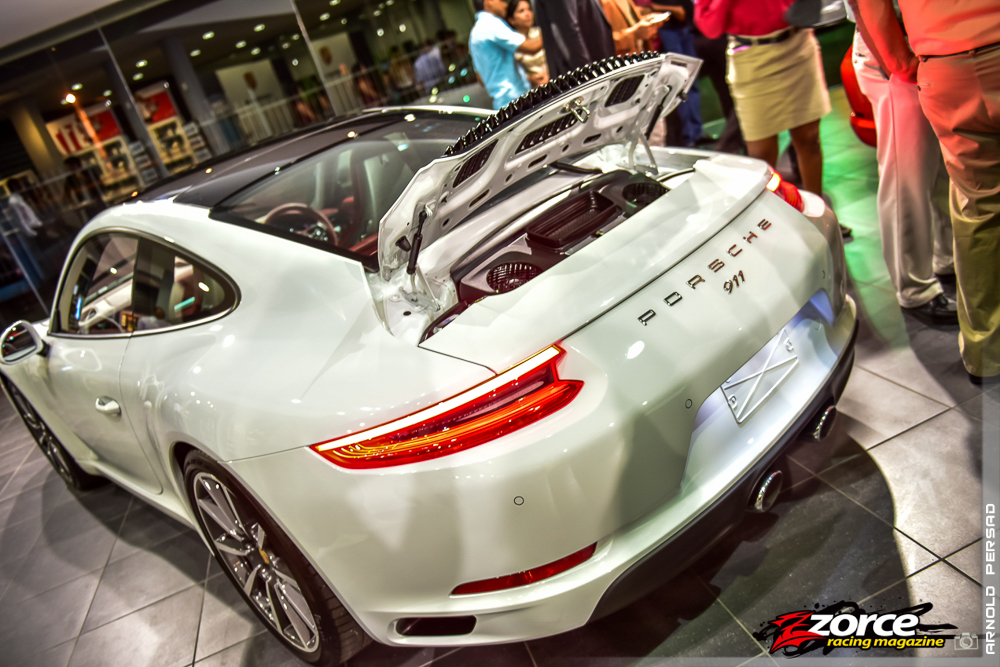 In true sleeper fashion, both Porsche 911 Carrera S cars in the showroom were simply branded '911' at the back. Pity those who try, until they see the side badges and figure out what's up. Oh yeah, and it should be good a 12-second quarter mile run in Carrera S trim using 98 RON fuel. You can read all about the 911's driving dynamics here: AVENTURA MEXICANA: NEW PORSCHE 911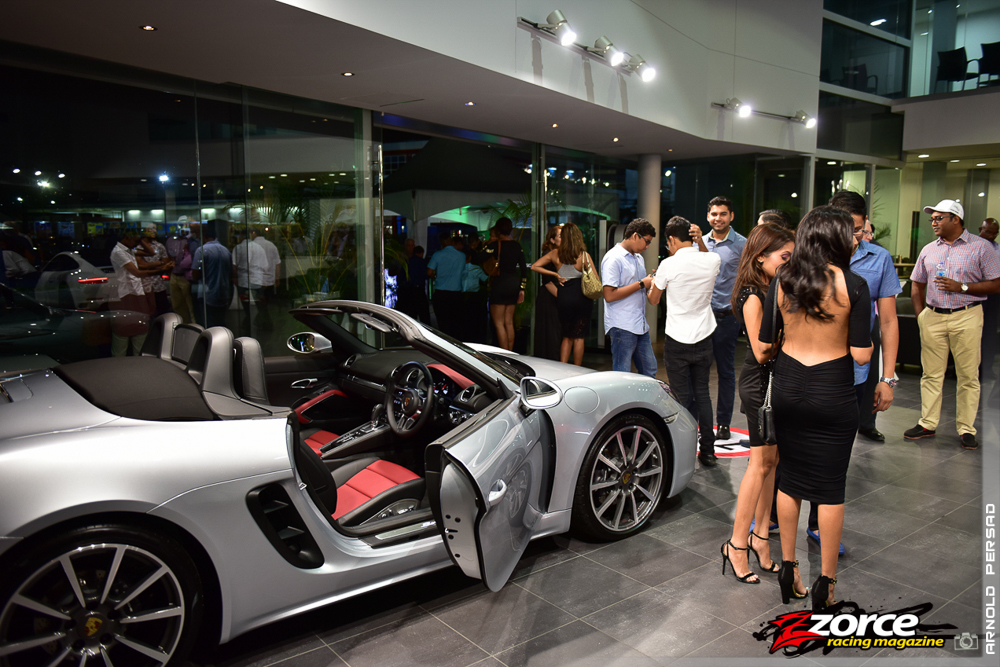 As a guest myself, I was able to share in conversation the experiences we had on our last two trips to Mexico where we drive the 911 Carrera S on road and track, and the 718 Cayman, Macan GTS and Cayenne GTS. Naturally many attendees were already driving their own Porsches, including a gorgeous Porsche 911 GT3.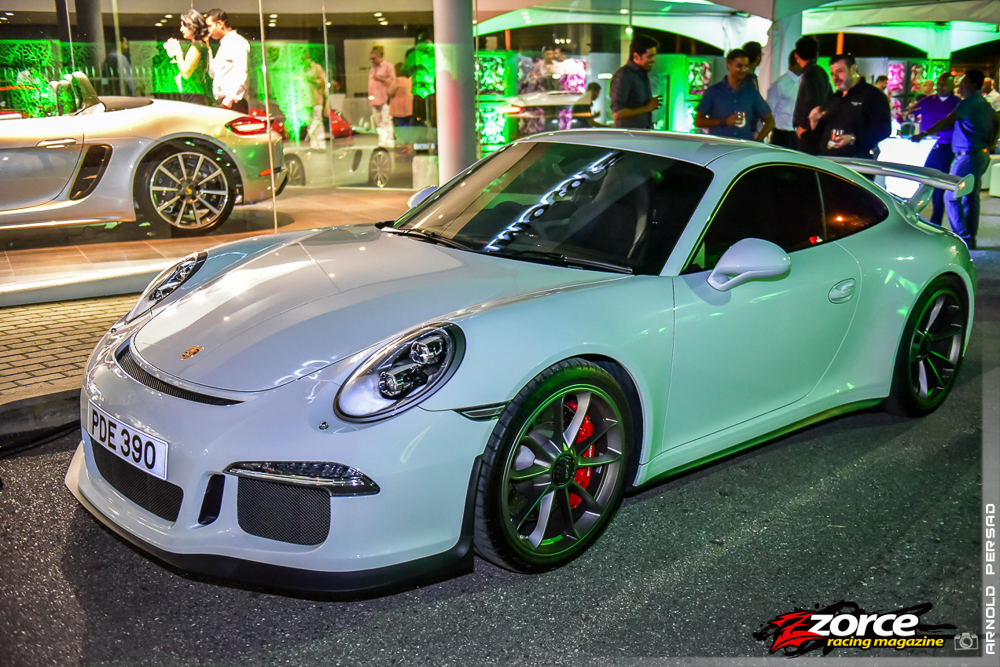 As we all collectively gawked, dreamt and admired, it's hard to imagine that we all grew up without a Porsche dealership in Trinidad & Tobago. Thankfully, those days are gone and now we've got a track where we can actually enjoy cars like these. Now let's go start a new conglomerate, it's time to get into that driver's seat.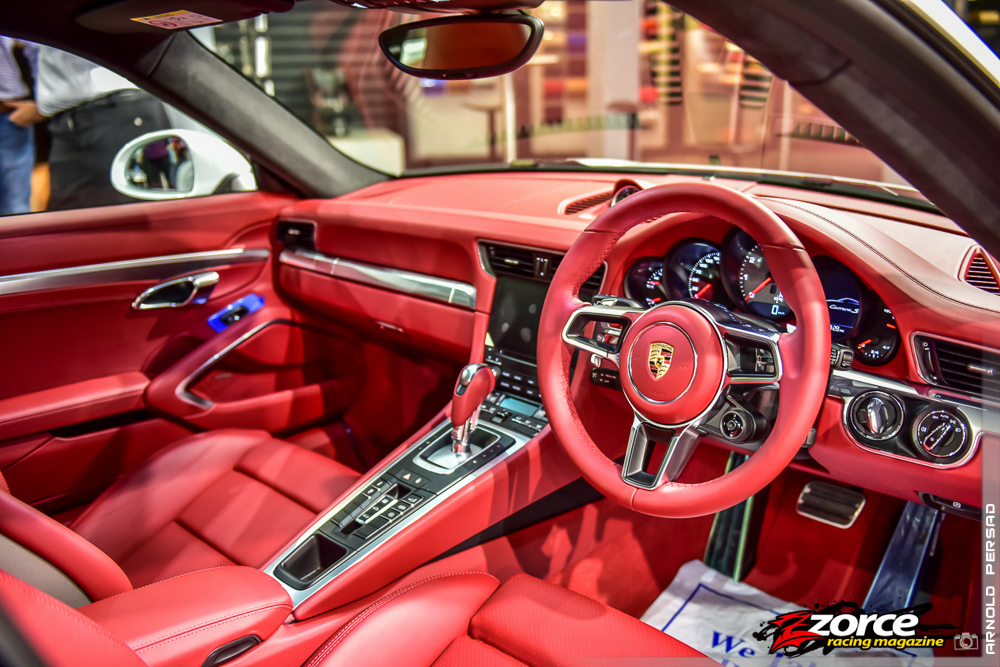 Also see this video courtesy TTAutoGuide:
| | | |
| --- | --- | --- |
| Technical Specifications: Porsche 911 Carrera S | Manual 7-sp | PDK 7-sp |
| Engine Power | [email protected] | [email protected] |
| Engine Torque | [email protected] | [email protected] |
| Engine Displacement/Type | 2981cc/Flat-6 Bi-turbo VTG | 2981cc/Flat-6 Bi-turbo VTG |
| Max. Engine Speed | 7500rpm | 7500rpm |
| Fuel Type | Super Plus 98RON | Super Plus 98RON |
| Top Speed | 308km/h | 306km/h |
| 0-100km/h (0-62mph) | 4.3s | 4.1s (3.9 w/Sport Plus + PDK) |
| 1/4-mile (400m) | 12.5s | 12.3s (12.0 w/Sport Plus + PDK) |
| Est. Fuel Consumption Combined/City/Highway | 27/19/35mpg | 30/23/37mpg |
| | | |
| --- | --- | --- |
| Technical Specifications: Porsche 718 Boxster | Manual 6-sp | PDK 7-sp |
| Engine Power | [email protected] | [email protected] |
| Engine Torque | [email protected] | [email protected] |
| Engine Displacement/Type | 1988cc/Flat-4 Turbo VTG | 1988cc/Flat-4 Turbo VTG |
| Oil Supply | Dry Sump | Dry Sump |
| Max. Engine Speed | 7500rpm | 7500rpm |
| Fuel Type | Super Plus 98RON | Super Plus 98RON |
| Top Speed | 275km/h | 275km/h |
| 0-100km/h (0-62mph) | 5.1s | 4.9s (4.7 w/Sport Plus + PDK) |
| Est. Fuel Consumption Combined/City/Highway | 32/24/39mpg | 34/26/41mpg |