In years gone by, boys would learn to fix cars with their fathers, so naturally, as a man, you are expected to know certain things about cars. In today's world though, times are changing and you may or may not have been privy to dad's elemental teaching and under-the-mango-tree tricks.
New cars usually come with a warranty and dealership servicing and while it's nice to imagine that this is a simple formula, there are often real-world variations on this scenario. But suppose you are looking at buying a used car– roll-on roll-off, foreign used or regular used car and it needs some work. What are your options? You could go to a mechanic or if you are brave enough to get your hands dirty, find and ship the correct parts, plan 'B' could be to fix it yourself.

Going to a mechanic should not be underestimated. Pay the garage a visit and talk to a few other customers before choosing. After a background check, you may realize that a mechanic may specialize in certain brands or types of vehicles, brands or jobs in particular, for example passenger cars, sports cars, conversions, engine rebuilding, performance tuning, Hondas, Toyotas and so on. Your mechanic's perception of you is also important. If you know a lot about your car, if you are careful, a good paying customer, good at following up, these and other factors can affect the level of service you receive and how high your car ends up on the priority list.

Be prepared to have to bring the parts to them– at which point the ball will be in your court while your car takes up garage space, semi-assembled. Always ask to see your old parts and check where possible to see that the correct new ones were installed, this will keep your mechanic honest. Typical jobs on high-mileage used cars can include cleaning and re-coating the gas tank, changing all hoses for the cooling system including the tiny ones in the hard-to-reach areas of the engine, replacing or repairing the radiator, thermostat and cooling fans, replacing cradle and suspension bushings, shocks, springs and ball joints, transmission repairs, exhaust system rebuilding and whatever else decides to wear out. There is no other way to truly have your used car running like new but to put in all-new parts. You can make do with used parts but this decision will rest ultimately on prices of parts and labour, availability of parts, projected downtime and how long you intend to keep your used car.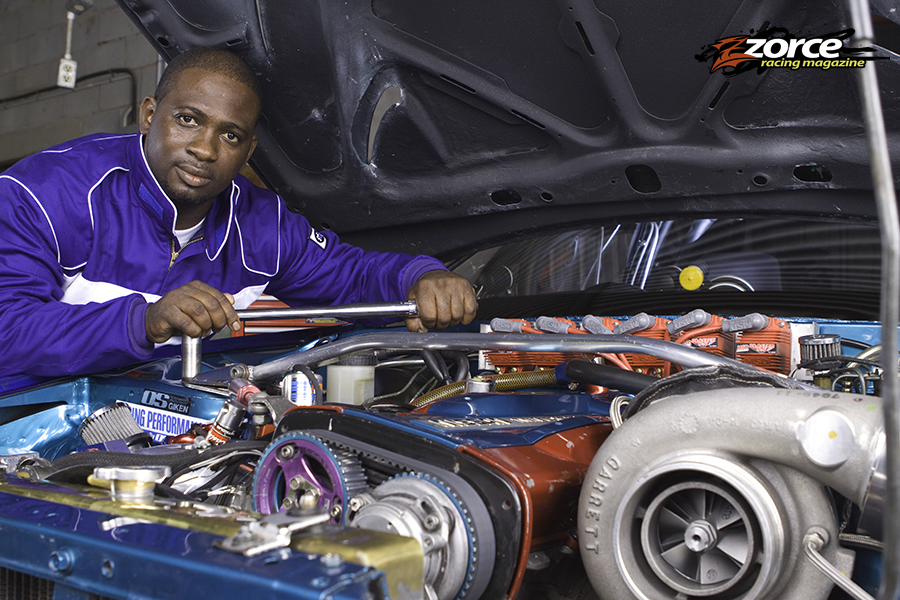 A good rule of thumb when purchasing any used car is to inspect and replace all necessary hoses, belts and fluids. Another good rule of thumb is to check your oil and water levels every day before starting the car. This will give you an early indicator of more serious problems. Oil is the lifeblood of any engine and should be changed at regular recommended intervals to avoid it becoming too thin, too dirty and ultimately ineffective for cooling and lubrication. Also pay special attention to certain components like the timing belt and cooling system since malfunctions in these can harm the engine, which is generally the most expensive thing in any car.

Changing brake disc pads and shoes and topping up with brake fluid is a job that can be done with you and a friend and some simple tools. Changing your oil can even be done alone. Replacing the bulbs in taillamps and headlights is usually not too complex while changing your wipers, cleaning your battery terminals and checking fluid levels are practically no-brainers. When working on your own (or any) car, please be careful and safe. Engines and fluids can be hot, let the car cool before poking around. Use jack stands with locks and auxiliary props when working under the car– a roadside jack is really meant for tire changing, they can slip and even hydraulic jacks can move or lose pressure gradually. Gloves (the popular Mechanix brand springs to mind) help protect your hands from heat and potential injury. This will not save you though from losing a joint to a moving part. Lighting, especially at night, is essential. The right tools get the job done quickly and with minimal effort and safety goggles aren't a bad idea either.

Whichever direction you choose, research will help and a workshop manual is an invaluable asset. If you've bought a new car with complex systems, loads of electronics and sensors then it may be best to leave it to the dealership. But learning about it can help you source the correct parts when working with a specialist mechanic after your warranty expires. If you have bought a used car, read the manual for your car before things start going wrong. This will serve you whether you choose to fix the problem yourself or take your car (perhaps with your workshop manual) to the mechanic.