Rolex 24hr PreRace 2010
Written by Kavita
Published in Circuit
Article Index
Page 1 of 3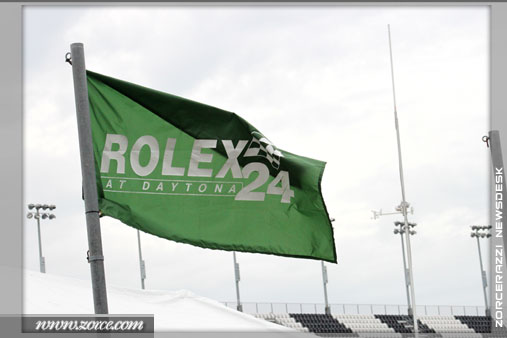 The Pre-Race Action got started early this morning. Walking into the pit areas, everyone has the weather on their minds. The heaviest rains are forecasted just for the start of the race. With every passing hour, excitement is brewing and the teams are setting up their strategies to deal with the wet weather. The  Garage area at the speedway is really great and you can tell that the speedway had the fans in mind. Kid zones, Fan Zones and a huge stage really allows fans of all ages to be part of the event.
This year there has been a lot of teams promoting and racing for charities. One in particular is quite special, the Children Tumor Foundation's Porsche.
Rain or shine, the races are set to go on. And the teams continue to work endlessly to prepare.