St.Lucia DragWars 2013 - Retribution
Written by Narend Sooknarine
Published in Drags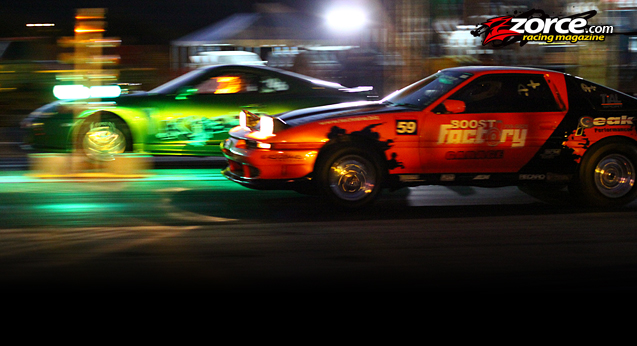 Article Index
Page 1 of 4
The island of St. Lucia is home to roughly 163,000 people, although some 300,000-400,000 visitors pass through the English- and French Creole-speaking island every year. It's easy to see why, as St. Lucia is the quintessential vacation destination for honeymooners and families alike and famous for its twin volcanic peaks known as the Pitons. Their industries include clothing, electronics assembly, beverages, foods, packaging and agriculture, with exports like bananas, cocoa and vegetables. This means that infrastructure, transportation and energy costs are high and for the average Sent Lisyen (St. Lucian), life can sometimes be challenging. It is more so for the enthusiast, who may find it difficult to own and modify a car for racing, unless he or she runs a few profitable businesses. Why does any of this matter? It's because this picturesque little island has secured one of the best drag strips in the English-speaking Caribbean. It's successfully opened its doors to motorsport tourism, bringing high-octane excitement alongside its warm, friendly people and surrounded by natural beauty.
Day 1: Thursday 25 April
After an evening flight into Vieux Fort's Hewanorra International Airport, on the southern side of the island, we were shuttled to the Kimatrai Hotel. As a logistical formula, you couldn't ask for a better layout. The Hotel, Port Vieux Fort, where the cars are offloaded, and the Airport, which is connected to the racetrack are all within 10 ten minutes of each other via car. Other hotels, guesthouses and shopping centres are also located nearby. We were just in time for the event briefing, which was held at the hotel's conference room. and There we met a few new, and many familiar faces from the motorsport communities from Grenada, St. Lucia, Trinidad and St. Vincent and enjoyed some dinner afterwards. We also met the innovative promoters and event planners for Drag Wars Retribution from Absolute Promotions, headed by businessman Neil Beepat, who contracted the experienced Autosport AutoSport team from Trinidad & and Tobago to handle the race competition and administration.
View this photo set on Flickr