Ford's Ranger Sets the New Standard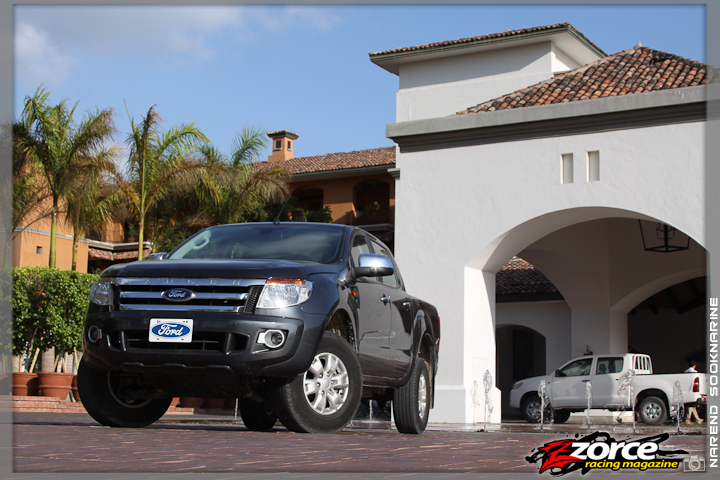 Article Index
Page 1 of 2
The atmosphere was bristling with anticipation as our group of invited journalists from the Caribbean and Central America was warmly received at the lavish Bristol Buenaventura Resort Hotel on Panama's Pacific coast, some two hours from Panama City.
On our first official evening we joined Ford officials and other media representatives for cocktails and dinner. Naturally, the new Ford Ranger was the hot topic of the evening and everyone spoke glowingly of Ford's performance in their respective markets versus the competition from Nissan and Toyota. We heard from Chris Sirju of The Gleaner about the remote, mountainous regions in Jamaica where Suzukis and Land Rover Defenders are the only means of getting around due to the crude roads and limited infrastructure. Everyone, it seemed, was well aware of who the real performers were in the current market. We did all agree on one thing though– the last few generations of the Ranger had excelled in terms of sales, reliability and on- and off-road performance, a fact that was reflected in the large numbers of happy owners. The Ford team skillfully recognised our concerns and noted our comments without giving away too much.
The following day with everyone dressed in a smart Ford sport polo, class was now in session. Waldo Galán introduced the ONE Ford global growth plan, a full range of world cars with market-specific features. As part of this venture, Ford's Export and Growth division has already set up bases in Dubai, Russia, China, India and South Africa, along with our regional grouping of the Caribbean and Central America. Much to our delight, the latter region recorded the highest performance and growth overall in the last year. The Ranger will be produced in Ford's plants in Thailand, South Africa and Argentina to ensure a regular supply of units to any part of the world, even in the face of a natural disaster. It was reassuring to know that the Ford Motor Company was back on the path to success, especially in our region.
The new Ford Ranger has been given a clean sheet design. The design brief called for bold, purposeful looks and many features that customers now expect. Durability against the toughest conditions experienced in over 180 countries, including extreme heat or cold, water, sand or snow are also synonymous with Ford's arsenal of design feats. Invariably, mud can be easily accommodated with a change of tyres. In theory, Ford appears to have started out on the right foot. The worldwide internal ONE Ford plan also called for excellence in four areas– Quality, Green, Safety and Smart. We were impressed that low noise, vibration and harshness (NVH), quiet cabins, tight-fitting gaps and tolerances, and solid structure were now part of Ford's must-haves in the manufacturing process. Our curiosity about the actual execution and finished products was now piqued. Lucky for us, it was soon to be satisfied– drive time had arrived.
Ford came prepared to show us the full vehicle comparison experience. We saw not just Ford Rangers but comparable current versions of the Toyota Hilux and Nissan Navara for testing. We opted to start in the Ford Ranger, a 2.2-litre 4-cylinder turbodiesel 4x4 double cab with 6-speed manual gearbox. The Ranger comes with a choice of a high- and low-power (B10-compatible) versions of the 2.2-litre turbodiesel engine rated at 120hp/210ft-lb and 150hp/276ft-lb, respectively; and a 3.2-litre 5-cylinder turbodiesel rated at 200hp/346ft-lb or, a 2.5-litre petrol engine rated at 163hp and 166ft-lb of torque, which can also be fitted with an LPG/CNG system. All the diesel units are bio-diesel friendly. Available transmissions include a 5-speed manual on the low-power 2.2-litre diesel and 2.5-litre petrol, a 6-speed manual, which is optional on the high-power 2.2-litre and standard on the 3.2-litre, and an optional 6-speed automatic for the 3.2-litre diesel. A limited slip differential is also available.
Our high-power 2.2-litre felt responsive for its size needing just 1500rpm to generate peak torque, which is sustained all the way through 2500rpm with 80 per cent available from 1300rpm all the way through 3500rpm. We thoroughly enjoyed this wide range of usable pulling power as we accelerated on the semi-paved and highway roads en route to our destination. We were easily able to keep up with the pack and our 60-wiggle test was executed easily with minimal body roll or drama. The interior revealed a generous amount of space, both in the front and rear, and many compartments to hold our gear. The clutch was easily modulated and the steering never felt over or underassisted. Switching from 2WD high to 4WD high and 4WD low-range gears is easily accomplished at the turn of a button that, like most of the controls in the Ranger, is designed to be operated with gloves on. A vehicle stop is only required for going into 4WD low mode. Visibility and headroom were remarkably good.