Experiencing Jinba-ittai.. in the Mazda CX-3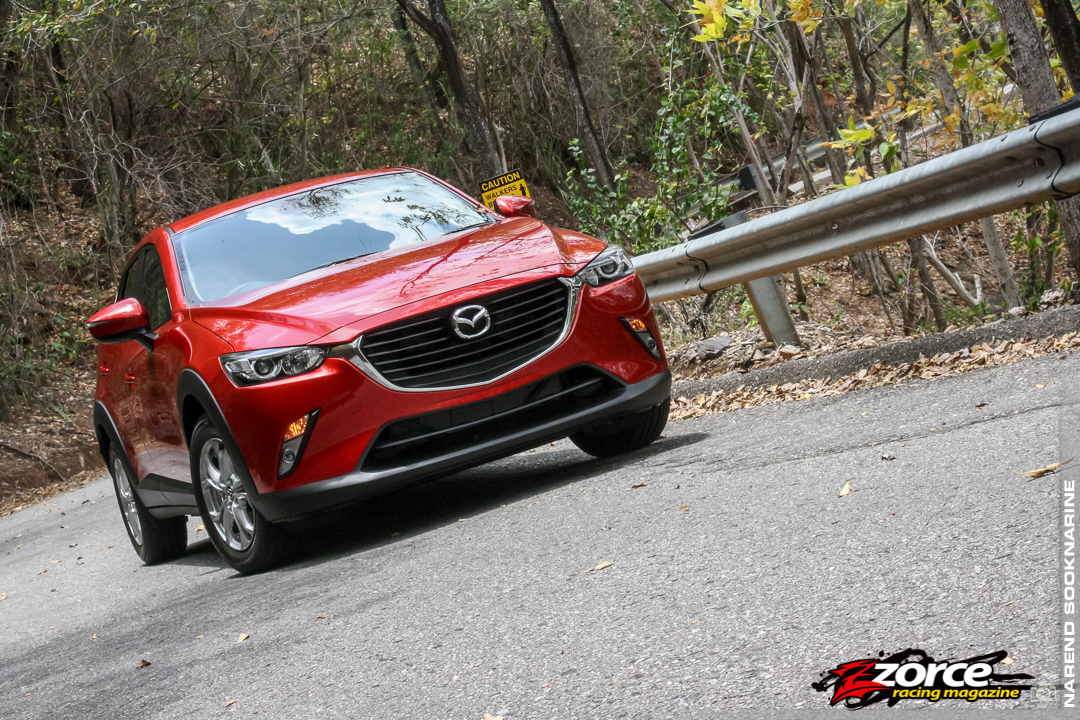 As I walked up to the freshly detailed red Mazda CX-3 at the dealership, its metallic paint, which looked burgundy in the shade, shone a bright red as the mid-morning sunlight hit it. Styled in Mazda's KODO design language, the CX-3 presents interesting lines, contours and surfaces at nearly any angle. Although it was not the top-flight trim level or the 4WD version, I adjusted the tilt/telescoping steering and settled into the driver's seat with intense curiosity.
Many of the Mazda 3 and CX-5 owners really love their cars and this new model seeks to be a combination of the two. I also know that Mazda takes pride in infusing their cars with their Zoom-Zoom dynamic driving DNA, or as Mazda likes to call it– Jinba-ittai. This Japanese concept conveys the idea of horse and rider, or in this case, metaphorised as car and driver in perfect harmony. But could that actually happen with a crossover vehicle? Especially with its taller ride height and, presumably, more weight than a sedan?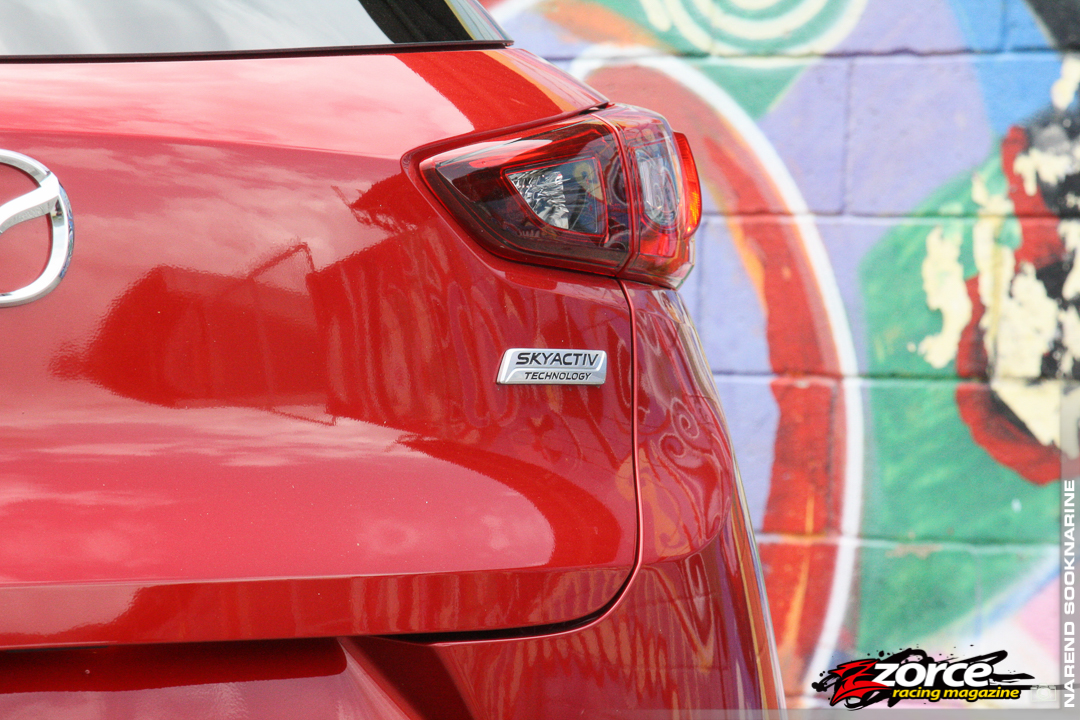 You may have also seen SKYACTIV branding on a number of Mazda vehicles. It's no relative of Skynet from the Terminator movies, but rather quite the opposite. It is an ever-expanding school of thought aimed at increasing efficiency and decreasing waste throughout the production and use of the vehicle. In addition to purging the chassis of unnecessary weight, the philosophy extends to engine fuel efficiency thanks to a knocksafe 14:1 (13:1 in markets that use 87-91RON fuel) compression ratio, direct injection and ignition, and start/stop capabilities. Much to my surprise, the Mazda CX-3 in Trinidad and Tobago comes packing a SKYACTIV 2.0-litre engine which delivers up to 15 per cent better fuel economy (29- 35mpg, 31mpg combined), yet still packs a stout [email protected] and 150ft-lb of torque at a mere 2800rpm (146hp/142ft-lb for 13:1 version).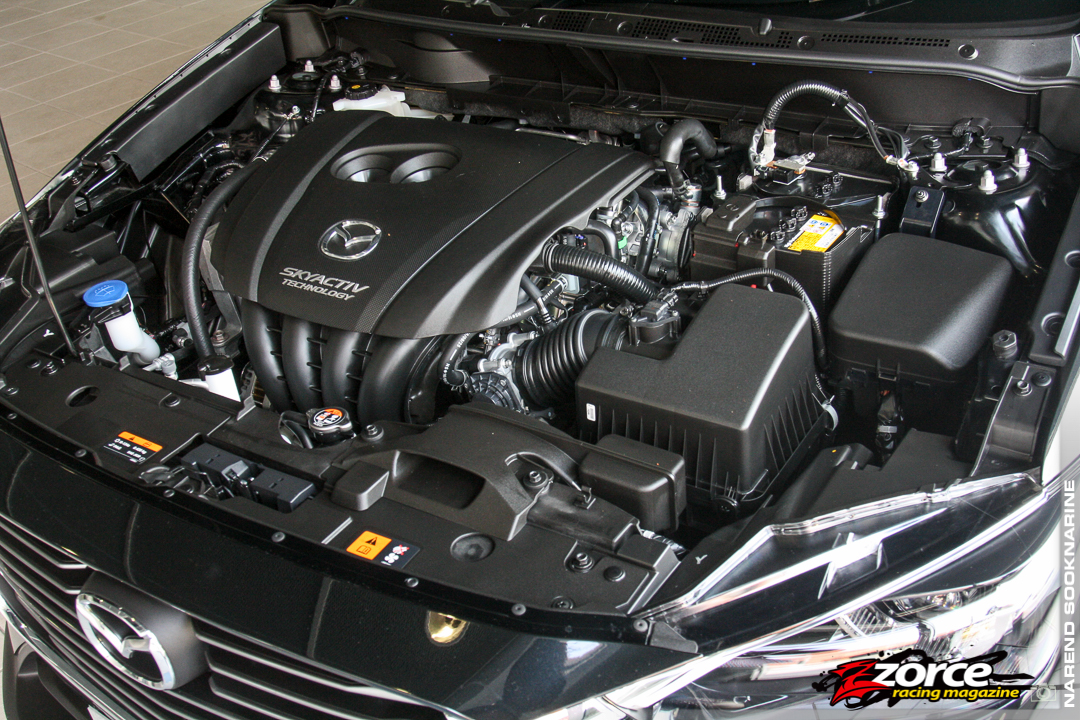 The effectiveness of these specifications is easily verified via your first real prod at the accelerator pedal when you feel the CX-3's excellent response and thanks to its strong midrange torque, you don't feel like you have to wring the engine out to redline to get going– although when you do, the delivery is indeed satisfying in terms of the sound and surge. The gearing of the six-speed automatic seems well optimised, delivering enough oomph to sink you into the seats, which have a memory-foam feel that contribute to the sensation of acceleration.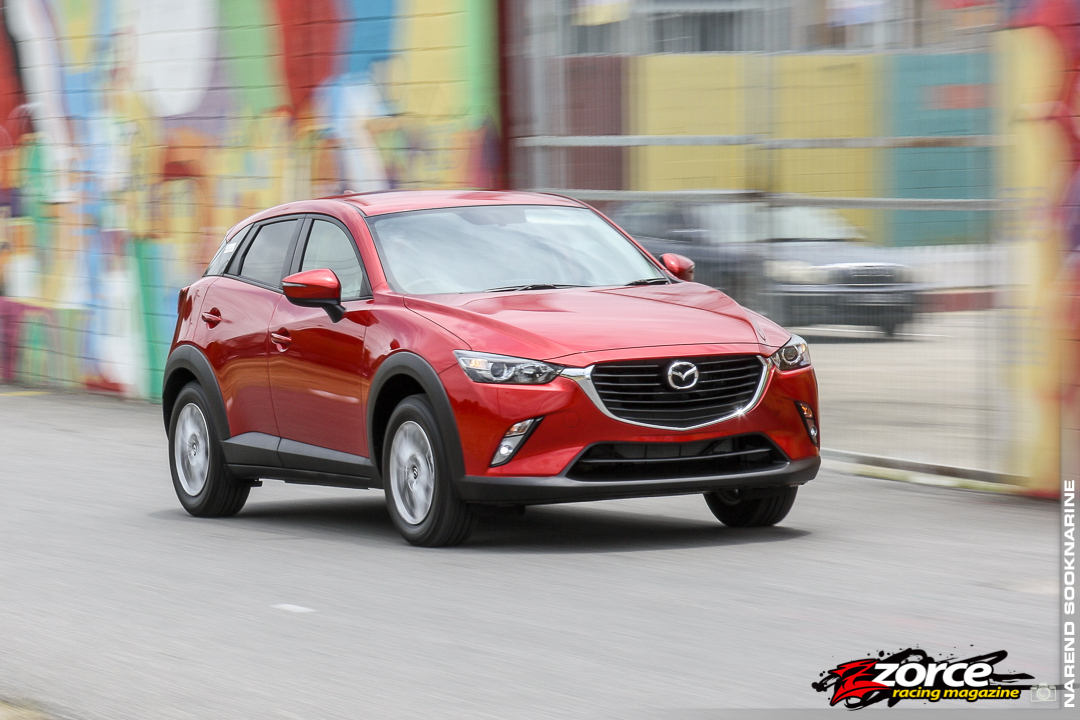 If you're interested in specs, 0-60mph takes around 8.1-8.5 seconds, depending on the version, and the quarter mile comes up in 16.3s @ 86mph, according to Car and Driver. Another interesting tidbit I discovered about the Mazda CX-3, is that despite the name, the car is actually built on a modified Mazda 2 platform, which means that there is a lot less car for the engine to pull.
The lack of heft also contributes to the 181-ft stopping distance from 70mph (112km/h). The ABS brakes were firm, effective and drama-free. Kerb weight is a tick over 2,850lbs, and around 2,950lbs for the 4WD version. The CX-3's behaviour during our evasive/lane change testing was also excellent, with the system only cutting enough speed to maintain control of the vehicle, a plus if you're in the process of avoiding an accident and need to get out of the way quickly.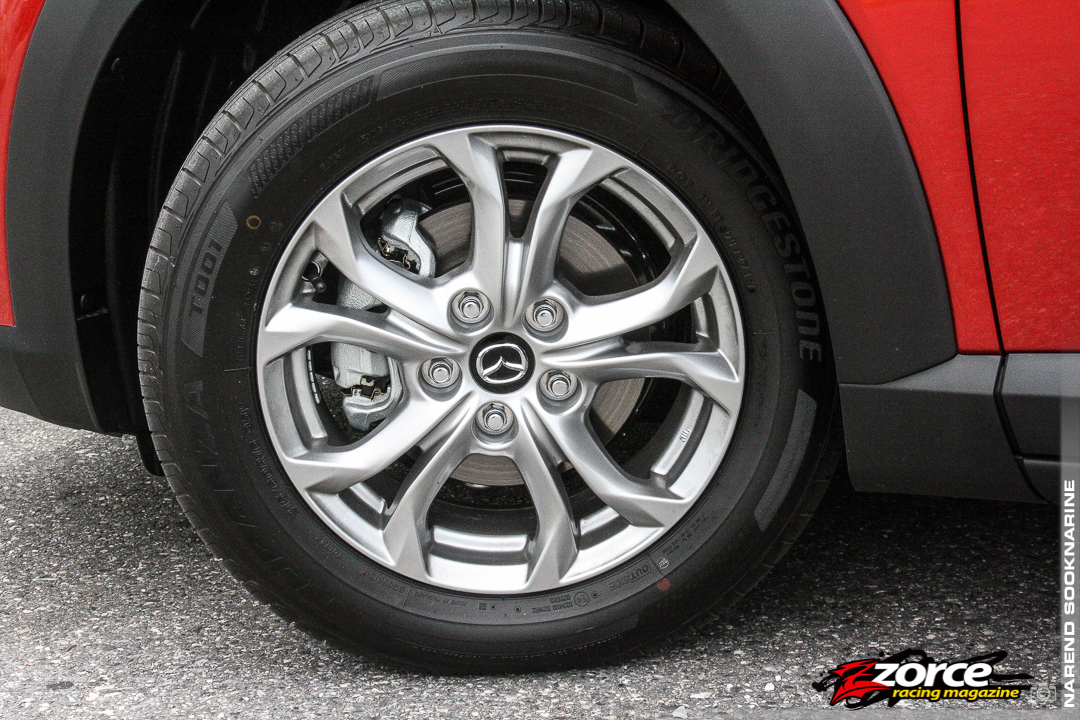 On a racetrack, a car and driver that can harness momentum through the corners and tricky sections can make up time and beat more powerful opponents. As such, the SKYACTIV umbrella now extends to vehicle dynamics, using the engine, transmission, stability and traction control systems to allow the Mazda CX-3 to give sharper reflexes and more nimble handling and greater on-road efficiency while delivering more driving pleasure.
Using anchor-like braking on the inner rear wheel sets up a polar moment of inertia, which, along with managing engine torque to the drive wheels, makes the car feel eager to turn. This has the potential to reduce tyre wear in the long term since the car doesn't rely on extreme suspension settings or expensive sticky tyre compounds. The midspec model like the one we were driving comes fitted with modest 215/60 tyres on 16"x6" ten-spoke alloys.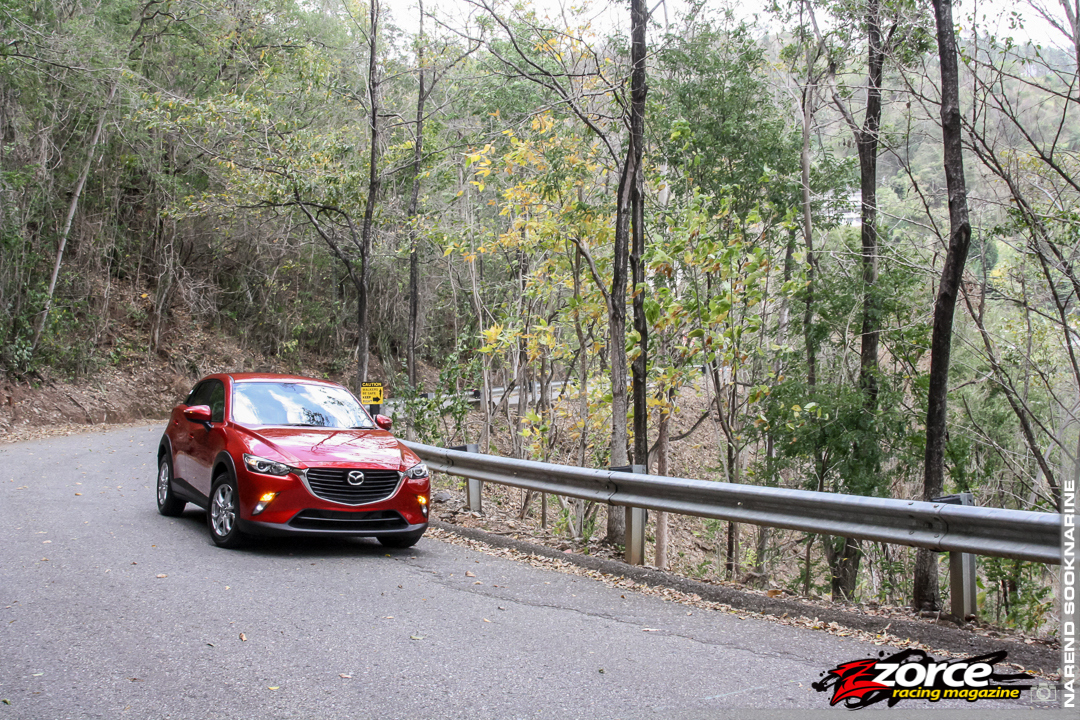 I experienced this first-hand both on the way up and down one of my favourite hilly winding roads. When pushed hard, the front tyres will progressively give way to understeer but the car continues to turn. There is also a fair amount of body roll, but the ride quality was also good– easily forgivable for a small SUV-like crossover. You will enjoy it on the way to Maracas or even to Biche– a perfect drive to explore the feeling of light-footed agility and crisp turn in. For these roads you'll want to engage sport mode, which sharpens accelerator and engine response and modifies the transmission's behaviour for more enjoyable driving. The front doors and seats have been optimised for easy ingress/egress. Once you've settled in, it's easy to appreciate the excellent outward visibility due to the optimal placement of the B-pillar. All driver controls have been ergonomically placed within easy reach of a presumably focused driver who prefers minimal distraction.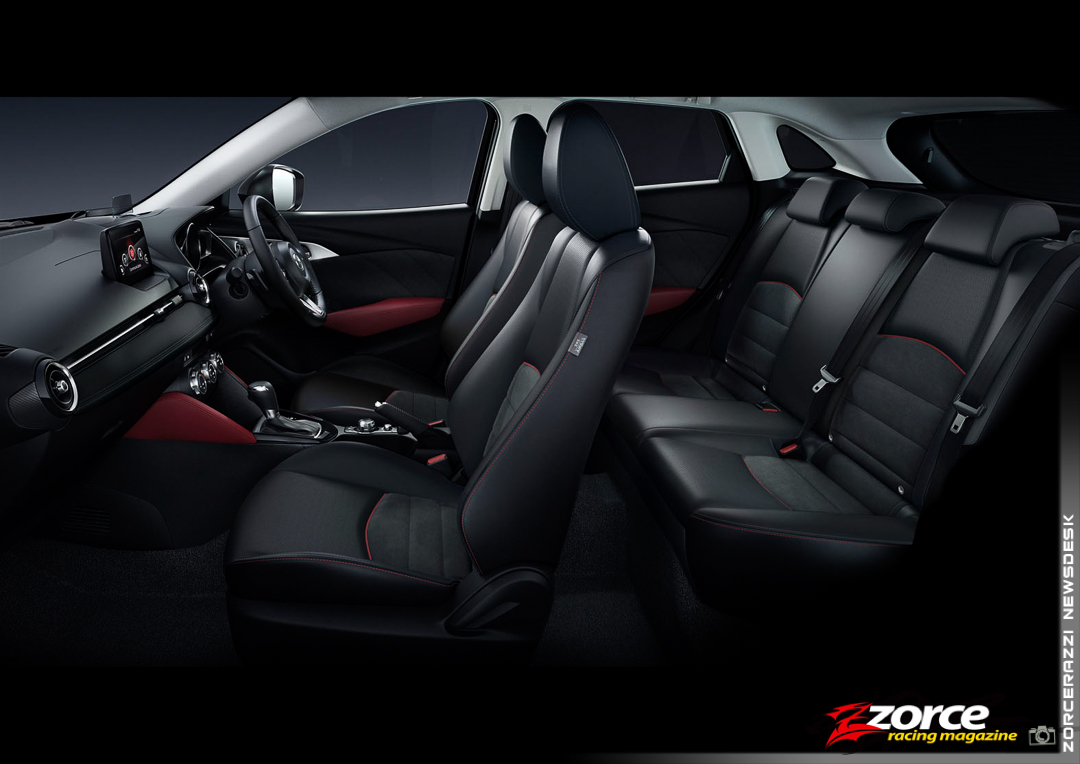 The interior of our test vehicle featured fabric seats but the fully loaded options come with a leather fabric combination. This gives you some grip in the seat with the luxury look and feel of leather. A large central display known as the HMI (Human-Machine Interface) consolidates all technology and audio options into one location with a clickable rotary dial to control its features. Surrounding it, four shortcut buttons and a back button allow seasoned drivers to engage the system without looking at the screen. Of course, the system is Bluetooth ready for your electronic devices and a Bose premium seven-speaker audio is also available.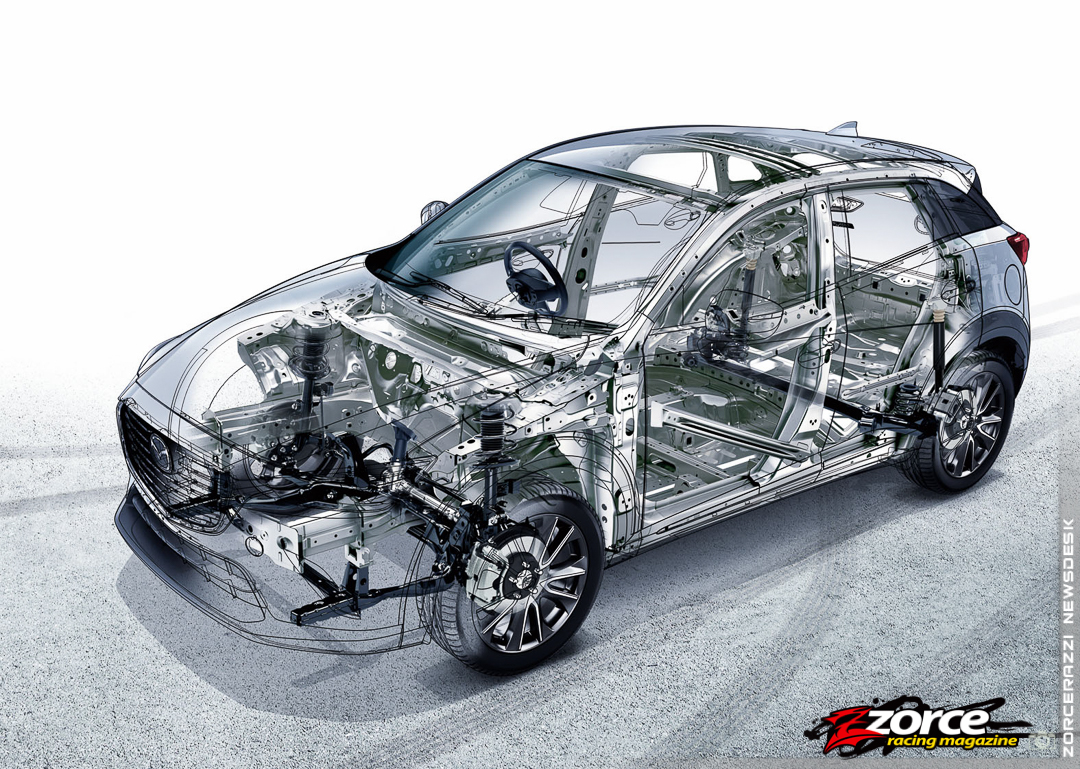 Complimenting SKYACTIV, is i-ACTIVSENSE– a portfolio of proactive safety features to compliment passive safety features such as airbags. The top-tier CX-3 features a head-up display on the windshield to provide essential information allowing the driver to keep their eyes on the road. We should also add that outward visibility from the driver's seat is excellent. And yes, it also has ISOFIX mounting points, a reversing camera and parking sensors.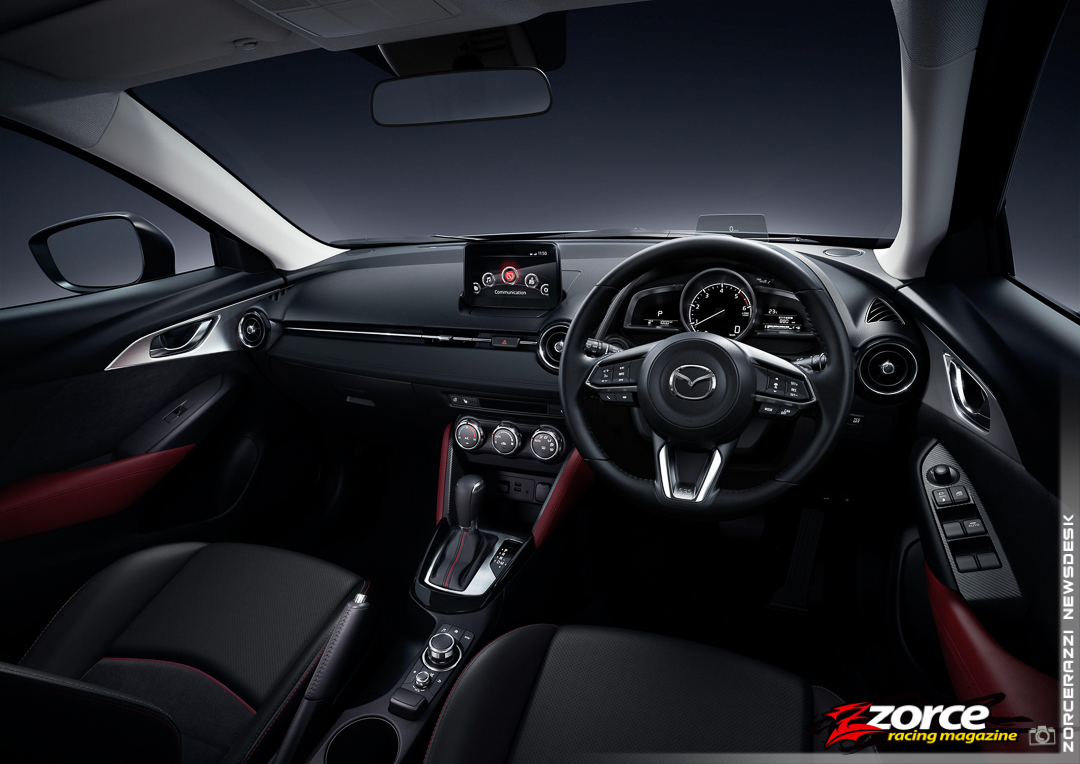 New safety features include adaptive headlights that automatically dim for oncoming traffic, a lane departure warning system, blind spot monitoring system (effective up to 50m away) and rear cross-traffic alert (for detecting oncoming traffic when reversing out of a parking spot), and Advanced SCBS or Smart City Brake Support, which automatically brakes the vehicle at speeds up to 80km/h if an object or pedestrian is detected. It also works when reversing at speeds up to 8km/h.
This is a reliable, fun car that young (and young-at-heart), stylish professionals, with need for an exciting driving experience can enjoy every day. Other notable vehicles that have managed to capture the formula of efficiency, practicality and sports car feel in a well-styled package include the Porsche Macan, Range Rover Evoque, although these are in a totally different price range. But, they won't have the Mazda CX-3's SKYACTIV-backed fuel economy and the instantaneous response of a naturally aspirated engine.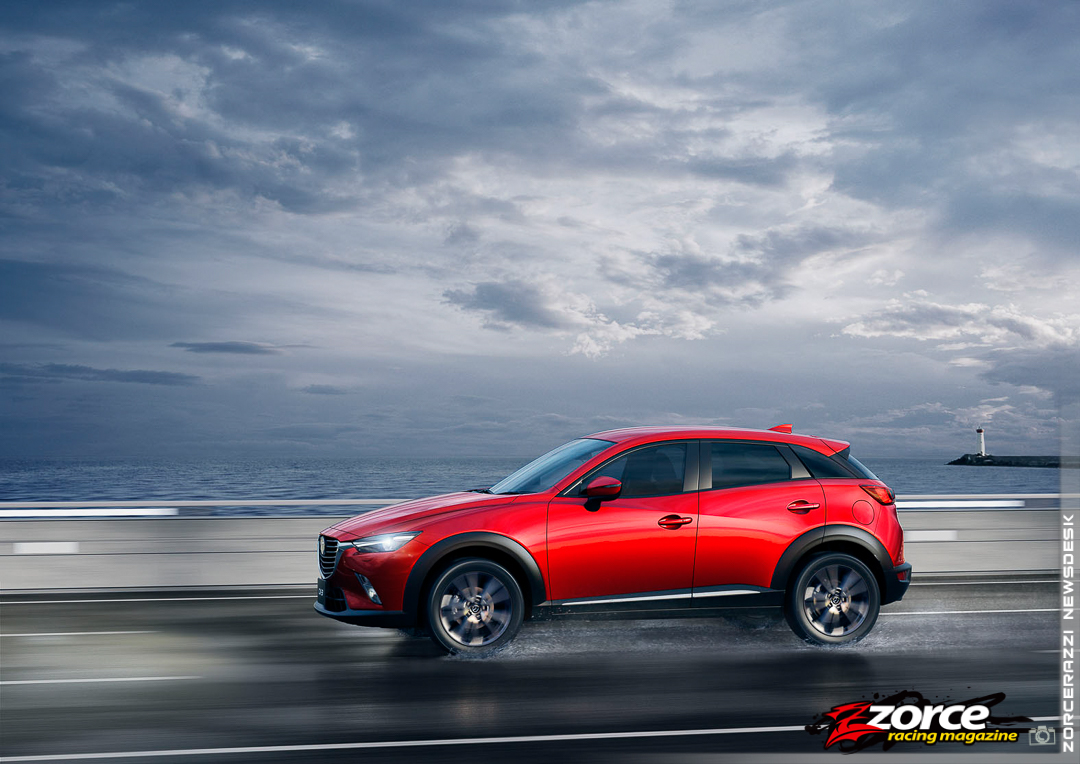 Since most new vehicles in today's market offer good value propositions, quality and reliability, ensure that you test-drive your potential investment first. For us, the Mazda CX-3 will be acing it as it ticks many of the boxes we like in choosing a car, with prices starting from TT$249K. There is a choice of the 2WD (as we drove) or the 4WD version– which comes with a larger wheel and tyre package and promises to deliver an even sharper dynamic driving experience. Contact Southern Sales to arrage your demonstration drive: POS 625-2461-3, South 657-8541-4 and Jones Motors Tobago 639-5511.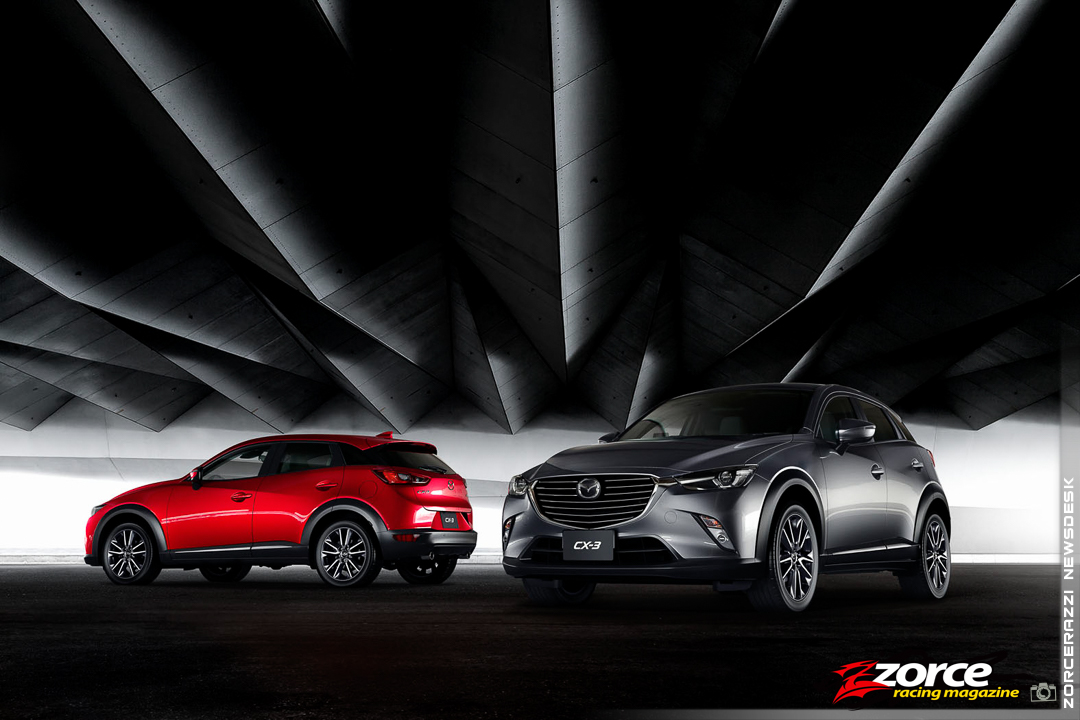 View this photo set on Flickr