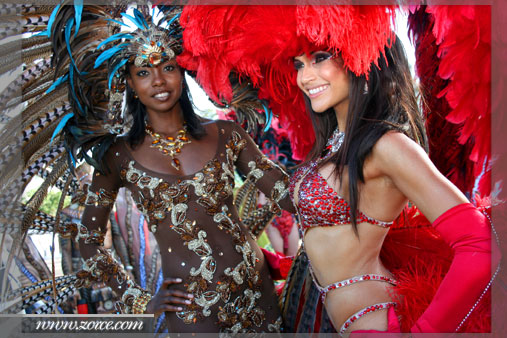 Trinidad & Tobago's National Festival
Every year Trinidad and Tobago stops working and spends a full two days on the city streets partying in full costume and enjoying the Soca music. Carnival season in T&T actually starts right after Christmas with parties known as fêtes, the best of which boast free food and drinks for the duration of the event. Soca artistes and Carnival Mas Bands showcase their latest tunes and costumes in advance each summer while potential masqueraders hit the gyms to improve their shape and fitness for the main festival on Carnival Monday and Tuesday. The event attracts locals and tourists alike and in most cases costumes can ordered online. Mondays are typically more laid back with less of the costumes worn while Tuesday everyone is in full dress in a bid to win the Band of the Year competition and have the greatest time possible jumping up on the road. 
View some of the editor's picks below. NCC/NCBA Accredited Photographers: N. SOOKNARINE & D. NATH
Dates: February 15-16 2010
Location: Port-of-Spain, Trinidad
Monday 15th 2010. 
Tuesday 16th 2010
If you are looking your specific photo. View our full gallery where prints can be ordered or sent as e-cards.
VIEW ENTIRE GALLERY HERE.