Zorce / Trinituner Fast 7 Movie Lime
Written by Nigel Sambrano
Published in Big Lime
Article Index
Page 1 of 3
Although for many of us it seems like just yesterday, fifteen years ago, during the July–August vacation months of 2001, one of the most anticipated movies of that year made its debut. The Fast and the Furious brought sellout crowds to Globe, Presidente, and Palladium and just about every other cinema in the country, as fans rushed to see it over and over again.  
Article: Narend Sooknarine, Nigel Sambrano • Photos: Antony Scully, Kasey Ramoutar, Nigel Sambrano, Conrad Baird, Zorce Vader, Tevin Newton.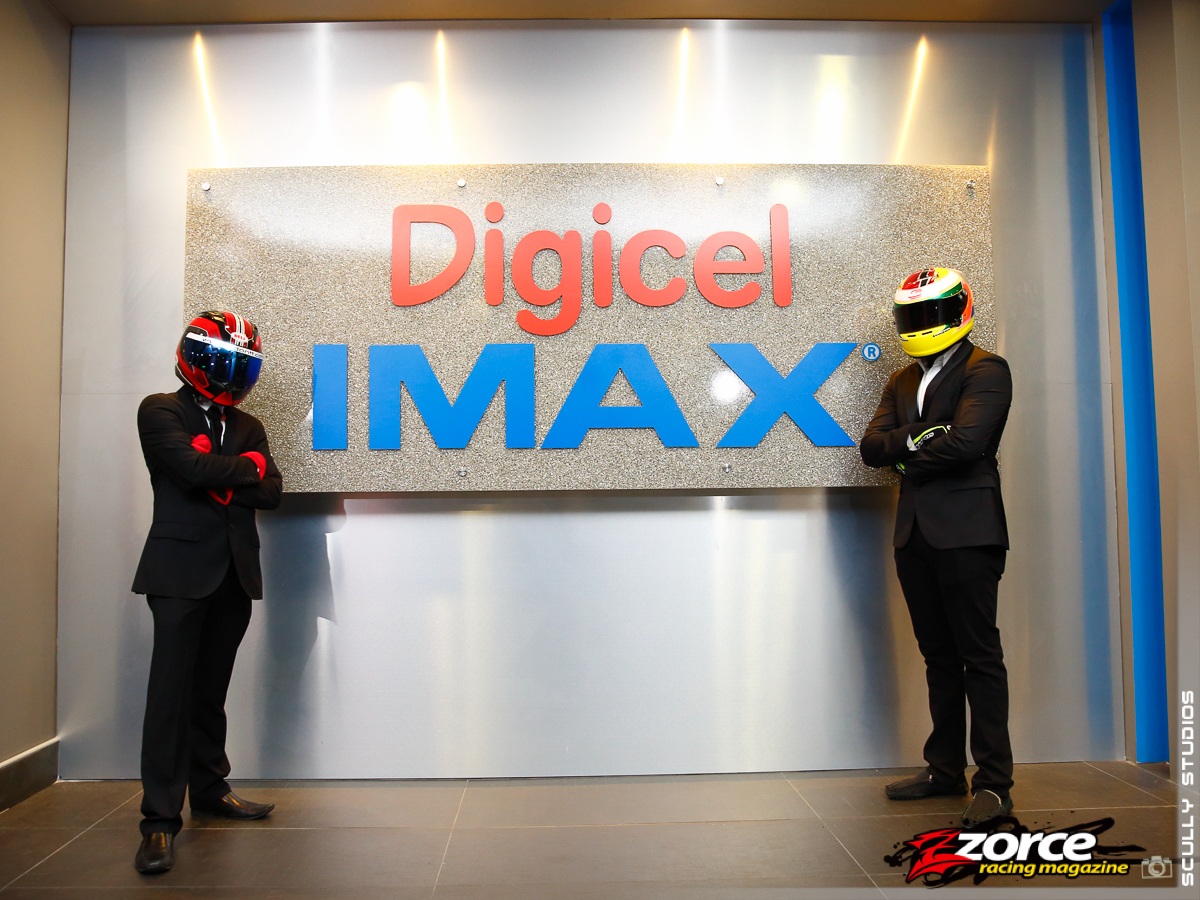 On April 1st 2015, the seventh installment debuted at the Digicel IMAX theatre Woodbrook, Port of Spain. Like a scene out of the movie's trailer, the front compound of One Woodbrook Place was transformed to a Dubai-style virtual car show for the long-awaited premiere. For all fans of the movie, this sequel was particularly meaningful since actor Paul William Walker tragically passed away in a car accident, along with friend and fellow racer, Roger Rodas, in a Porsche Carrera GT. 
Walker's character, Brian O'Conner was usually at the centre of nearly every sequels's plot, save for Fast & Furious 3, Toyko Drift. In this latest movie, visual effects were taken to the extremes of realism and used to emulate Paul Walker by mapping his facial models on to his brothers' and stunt doubles' bodies as they acted out his remaining scenes in order to finish the movie. 
The directors knew that they had to finish this episode for Paul, his friends and fellow actors and for fans around the world, prompting the popularity of the internet hashtag– #forpaul. The movie was considered his farewell and care was taken to craft the most positive ending possible as the movie cast struggled to come to grips with the reality of his passing, while at the same time contain their enthusiasm to see the seventh episode of The Fast and the Furious.  
For us at Zorce, and our counterparts at Trinituner.com, the gravity of the series could never be escaped as the movie made its debut around the same time our media outlets were born into existence. Along with our readers, we are some of the movie's biggest fans and thus sought to create and event that would capture the essence of all this energy. Our mission was to transform One Woodbrook Place into something resembling the exotic car scenes in Dubai, as seen in the movie trailers– a task that the location's existing design already lent itself to– with it's beautifully lit waterfalls, light beige tiles and modern design cues. We also wanted to give something back to our community of fans and to be able to enjoy the experience along with them, for the duration of the movie's showing. 
A plan was hatched where fans could win free tickets to see the movie at IMAX. This, along with semi-reserved seating ensured that at least 150 lucky people were able to see the movie on Premiere night. We also partnered with 20 volunteers from the Arthur Lok Jack School of Business' Event Management Programme who would assist us in managing the evening's proceedings. We even sourced a few of the latest Hot Wheels Fast & Furious collections for resale to go along with our magazines. And lastly, we set about finding cars for the display. This proved to be the easiest task, especially given the nature of the movie and its local fanbase– arranging them in the designated areas was another story.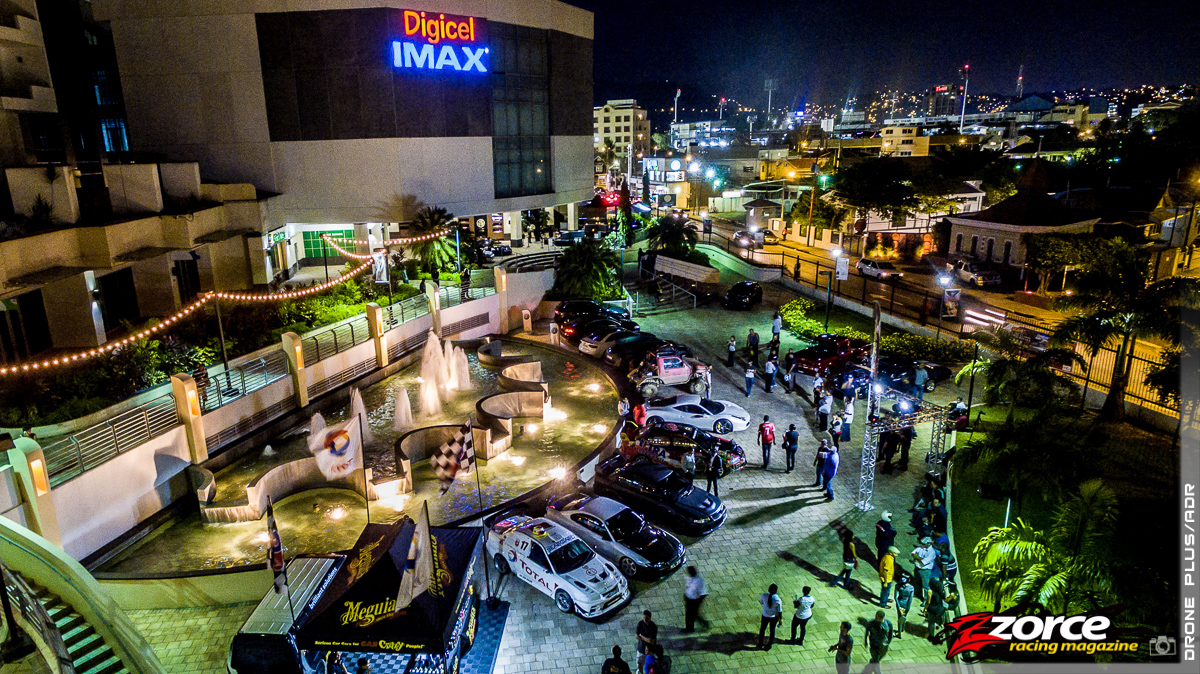 On opening night the display included a white Ferrari 458 Italia (F. Mahadeo), flanked by a host of cars from various sectors from the local automotive and motorsport groups. These included a Mitsubishi Evolution 6.5 Circuit racing car (Kristian Boodoosingh), an Evolution 6.5 street car (Robert Honoré), Mitsubishi Evolution IX Group A Rally Car (Cristian Bourne), Jimny Off Roader (Sanjay Dass), Audi A4 (Wheel Wizard), Subaru STi (Adon Racing), BMW 3 Series (Roger Hutcheon), a custom matte finished Nissan Murano (Ramon Figueira), a highly-tuned custom Toyota Supra and Nissan Silvia S15 (Marsden Gordon). Representing the world of muscle and classic cars, we had a Ford F-150 (Joseph a.k.a. Spanky), '73 Malibu/Chevelle Classic (Nolan Benjamin), and a Vauxhall Chevette HSR (Kevin Singh).
The local MINI dealer, Oxford Motors also brought along some brand new cars– a bright red MINI Convertible JCW and a matte black MINI Paceman JCW. We had a real adventure with getting the bright red MINI Convertible on to the lower platform at the front of Samurai Restaurant. But after executing a few zillion-point turns, it was finally in place, á la The Italian Job. Not to be outdone, local VW dealers Best Auto brought along a few hot new rides of their own including a sleek VW Passat CC, finished in gloss metallic black and a gunmetal grey VW Touareg.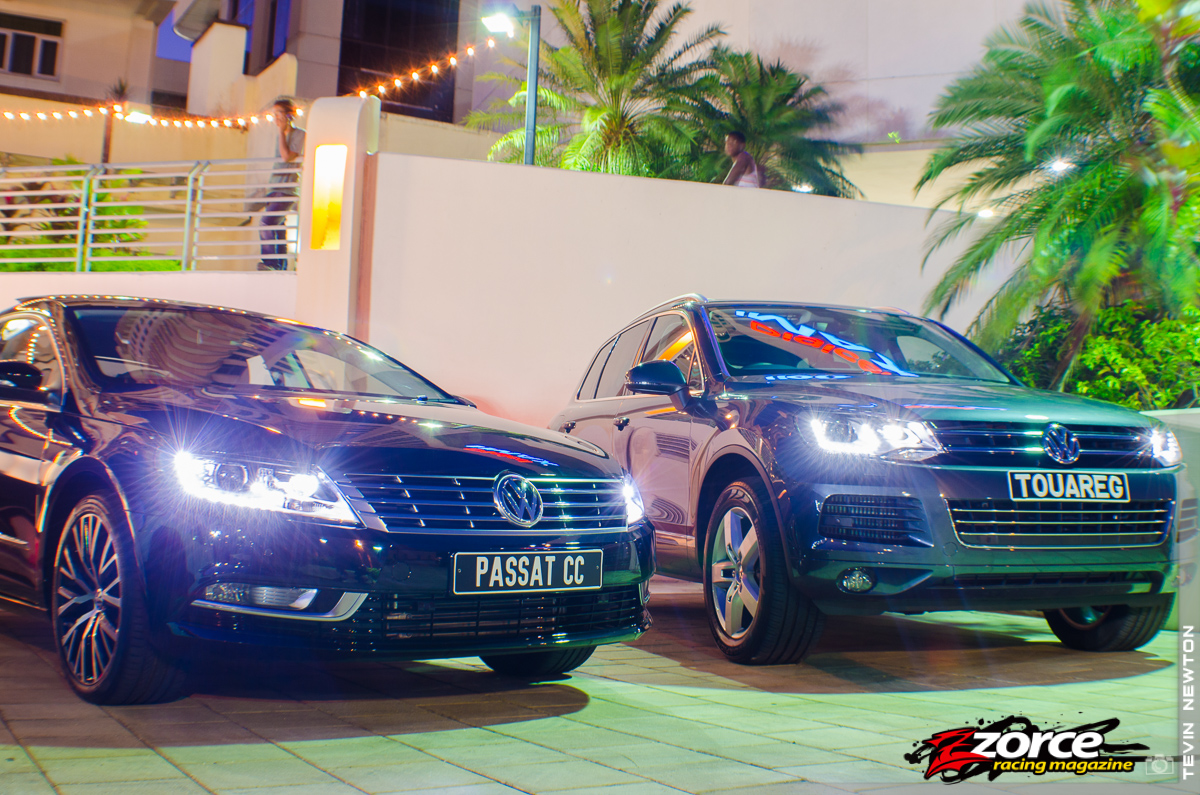 View this photo set on Flickr