Renault Sport R.S. 01 shock reveal in Trinidad and Tobago!
Written by Narend Sooknarine
Published in Launches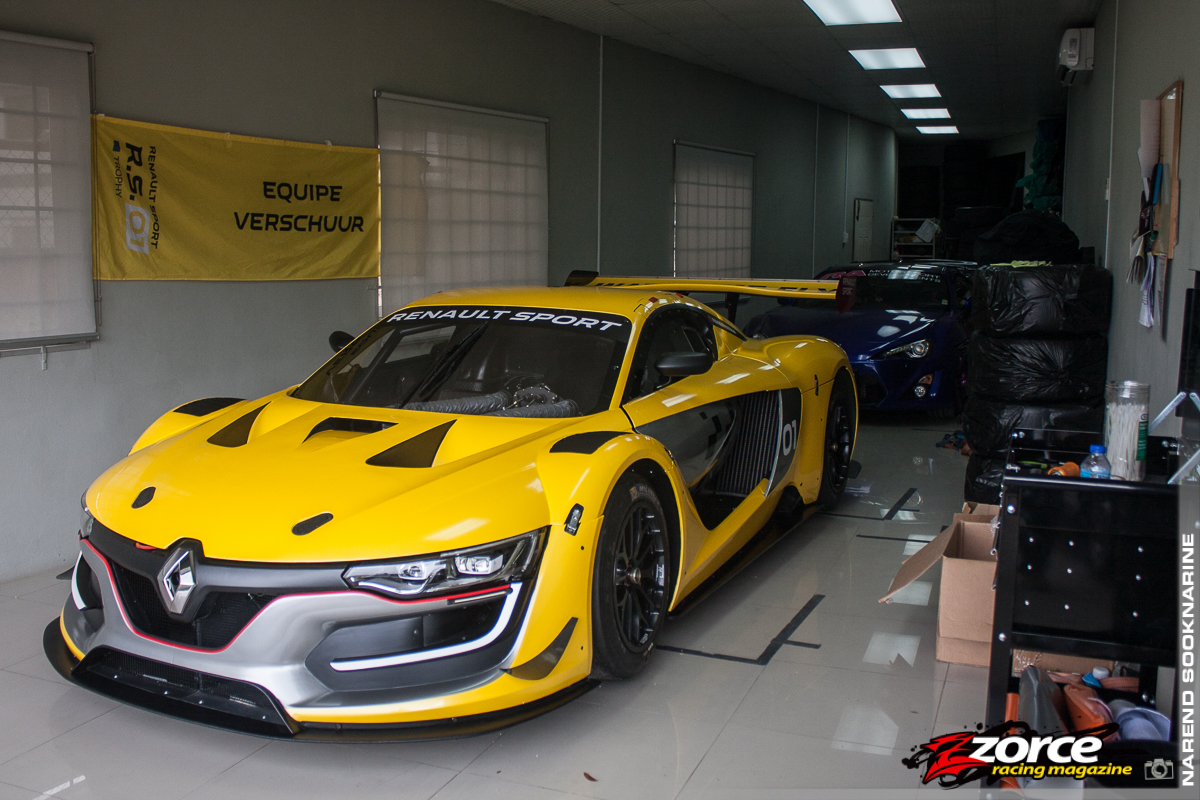 Trinidad & Tobago has a new ultimate-class Group 5 racecar residing in the garages of local racers– Team Speedway. Franklyn Boodram, 9-time Super Circuit Racing Champion and son of racing legend Frankie Boodram has embarked on a new journey in his racing career to venture forth into the Caribbean and Latin American region.
 Franklyn Boodram's unexpected facebook live video reveal:

The move is quite the rebound after his recent rollover incident at Wallerfield in his Renault Megane Trophy where he sustained minor injuries. Boodram was in good spirits after taking delivery of his newest racing machine, the Renault Sport R.S. 01. The car is one of 28 that exist in the world, and an example was recently test driven by Top Gear host Chris Harris whose commentary you can experience via the video at the end of this article.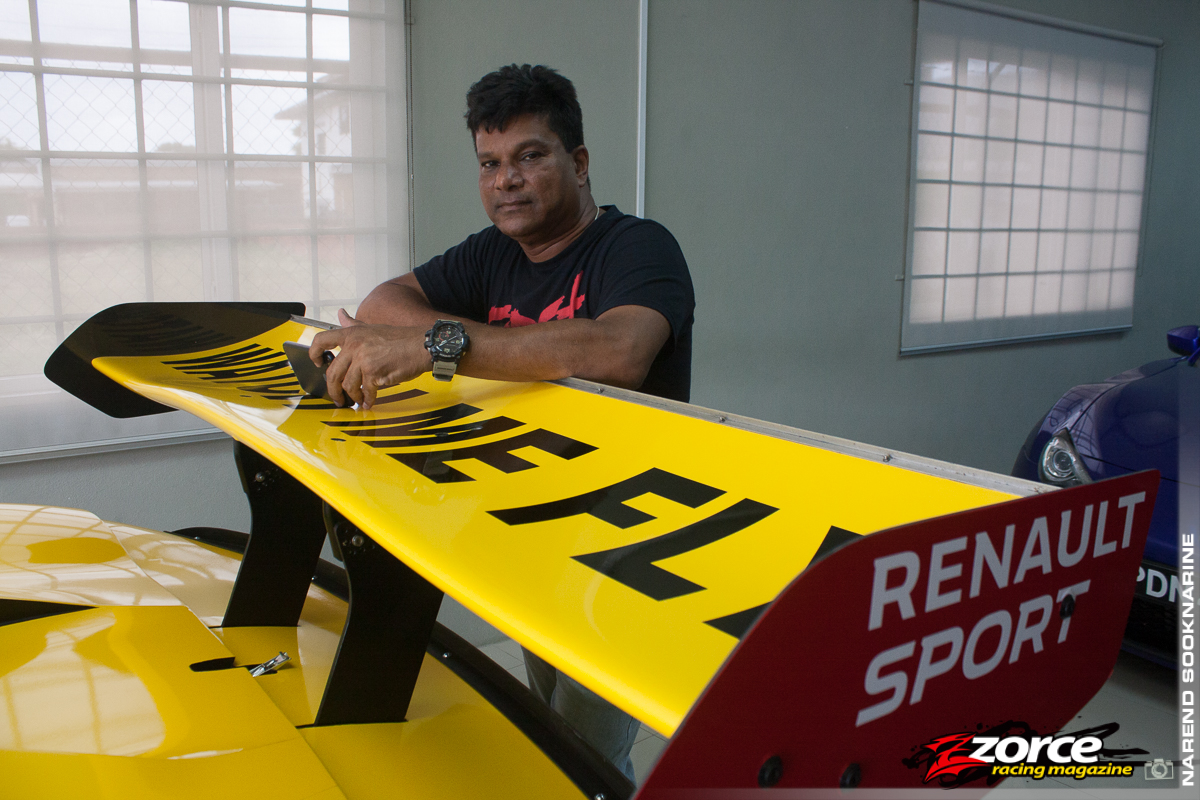 According to the press release "The Renault Sport R.S. 01 is the manufacturer's physical embodiment of its passion for motorsports. It is a racing car of spectacular styling and exceptional performance. With a design inspired by the world of concept cars and governed by an absolute pursuit of aerodynamic downforce, Renault Sport R.S. 01 is a radical expression of the brand's sporting DNA.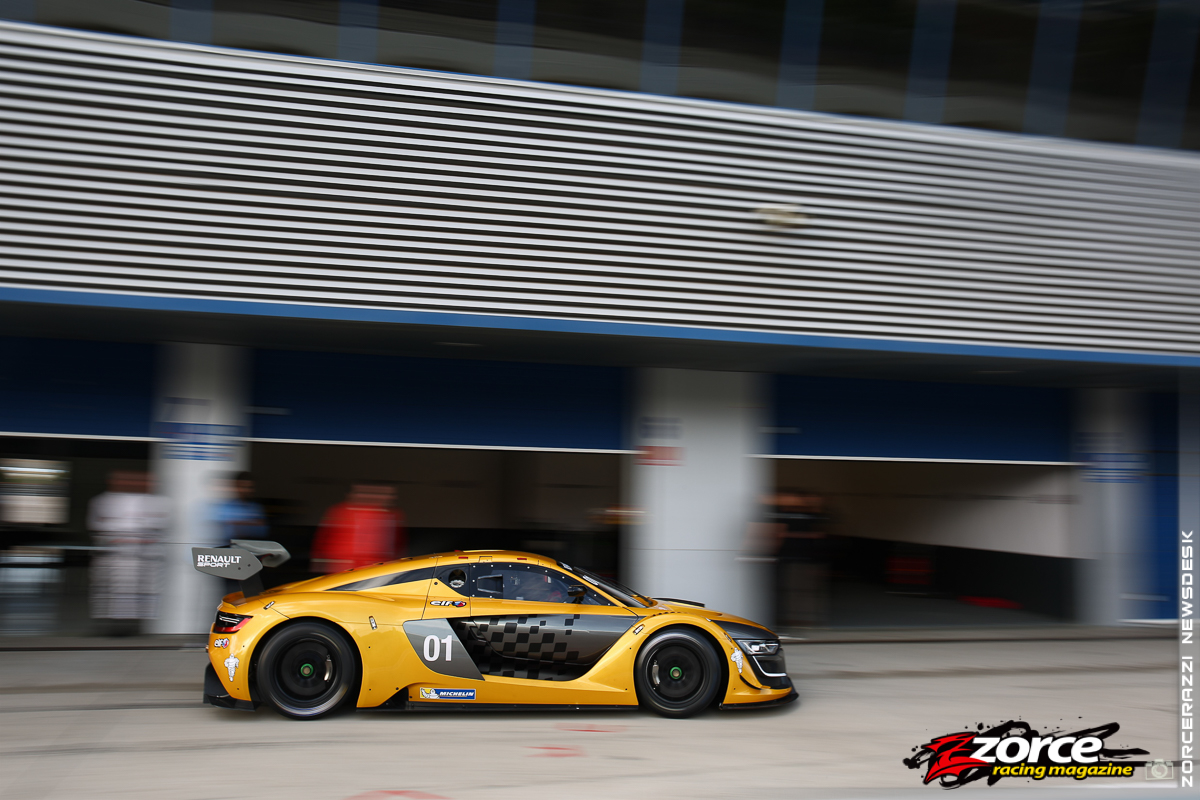 Its technical specifications reflect the best of Renault Sport expertise. With an FIA LMP1 2014 rated carbon monocoque chassis for a weight of 1,120 kg and 550hp driving the rear wheels, the R.S. 01 is able to reach a top speed of over 300km/h. Installed in a central rear position, the Nissan-supplied Nismo V6 3.8L twin-turbo engine is mated to a Sadev seven-speed sequential gearbox. 


Installed in a central rear position, the Nissan-supplied Nismo V6 3.8L twin-turbo engine is mated to a Sadev seven-speed sequential gearbox. 
With carbon brakes and special Michelin tires, Renault Sport R.S. 01 embodies the full technical expertise of Renault Sport Technologies."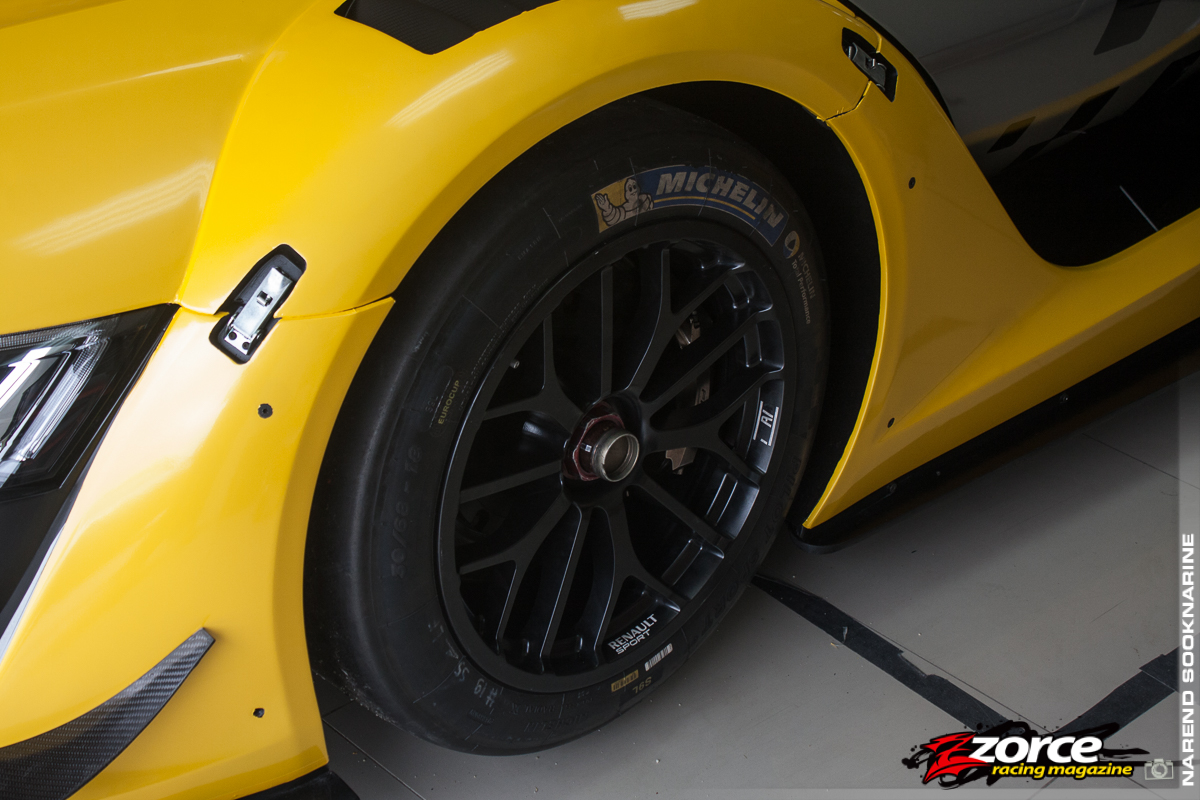 So basically we're talking about a 550hp, Nissan-powered, 7-speed, carbon-bodied, high downforce, mega-tyred, monster that is roughly the weight of a Honda Integra Type R but lower, wider and longer than a Nissan GT-R. Perhaps there's a Trini working at Renault HQ. Coincidentally Franklyn Boodram previously raced a Group 3 prepped Honda Civic before making the shift to Renault in the Megane Trophy V6. An eight-year hiatus from racing (due to the then closure of the Wallerfield International Raceway) meant that he took roughly three years to master podium-worthy laps in it, but Boodram feels confident he can make the transition to the more powerful Renault Sport R.S. 01 by year's end.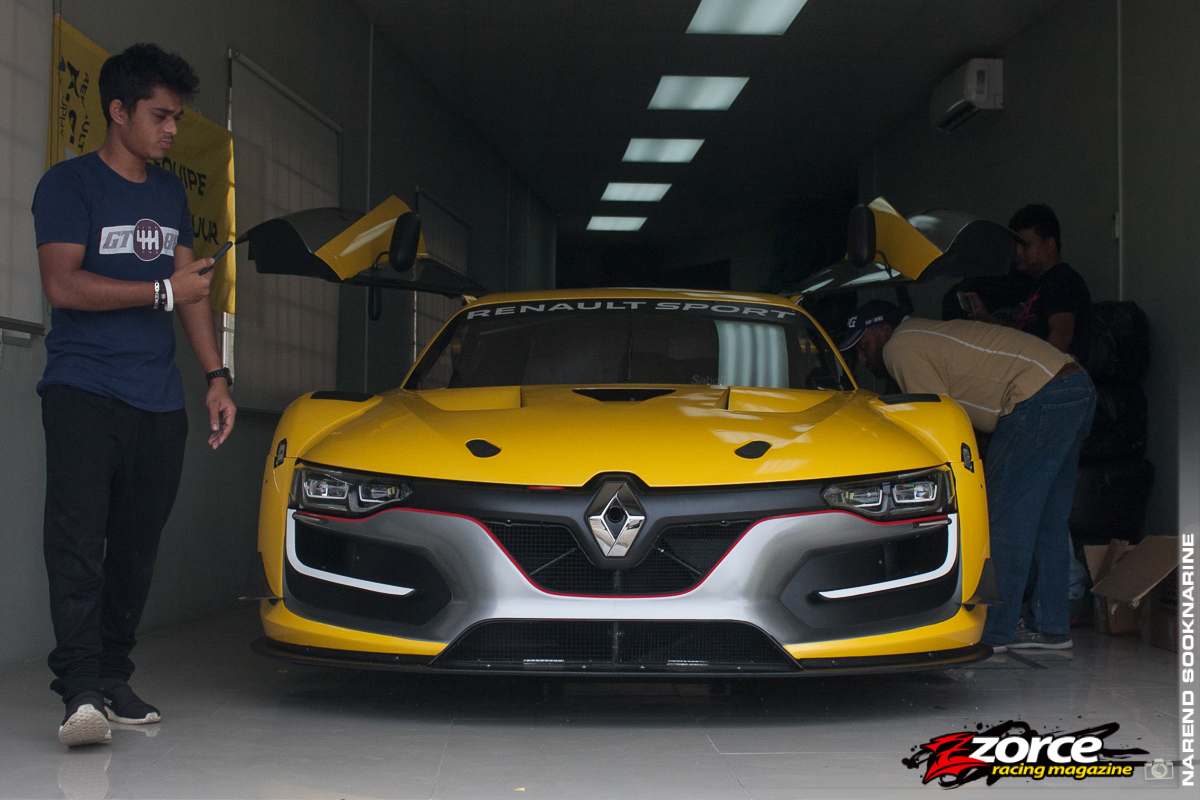 While preparation for the 2020 Championship gets underway at Wallerfield, and the regional tracks of the Caribbean and Latin America, Franklyn plans to get as much seat time as he can. In the meantime the Renault Megane V6 Trophy's repairs have almost been completed and this car will be used for Franklyn's foreign track orientations and various international competition events in 2019.
The car was landed in T&T at considerable cost and as such sponsorship will not only be necessary for the team's full participation throughout the 2019-2020 seasons but a valuable opportunity for those who wish to harness the marketing potential of such an advanced racing machine and a well organised team. Interested parties can contact Narend at 727-7248 to schedule a private viewing and presentation of sponsorship options.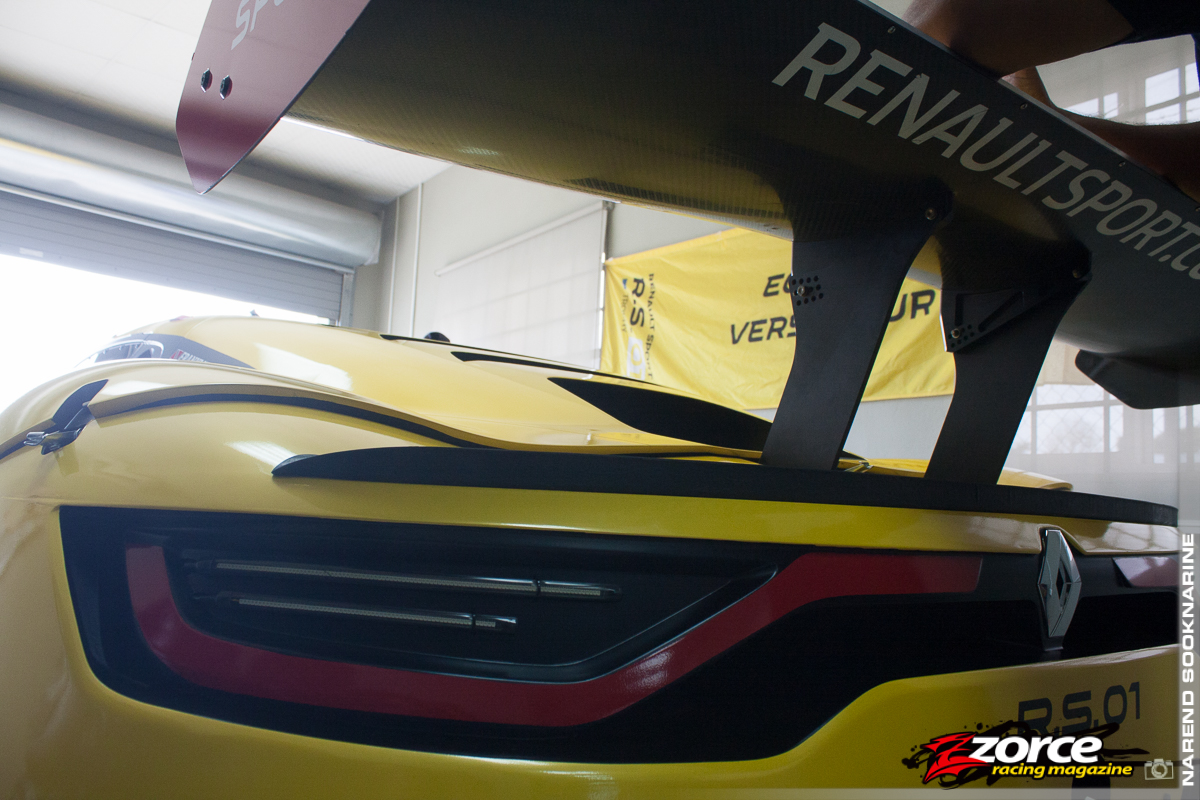 Leaked photos taken without permission as the car was being unloaded from its shipping container made their way onto Instagram prompting Team Speedway to engage in a viral emergency launch on social media. An exclusive sponsor-only ceremonial unveiling event is also planned along with a sponsorship tour for the rest of 2019 where the car will be publicly displayed and made available for sponsorship/marketing activity inclusive of advertising-related video and photo shoots, and endorsements. 
Chris Harris drives the Renault Sport R.S. 01:
Technical Specifications: Renault Sport R.S. 01
| | |
| --- | --- |
| Engine Power | [email protected] |
| Engine Torque | [email protected] (630Nm) |
| Engine Displacement/Type | Type Nismo V6 - 24 valves – 3,799cc |
| Engine Layout | Longitudinal central rear |
| Feed | Injection - 2 turbochargers |
| Electronic Management | Pectel SQ6M with traction control |
| Data acquisition | Cosworth ICD Pro  |
| Transmission  | Type Rear wheel drive Gearbox Sadev sequential, 7 speed+ reverse  |
| Transmission control | XAP semi-automatic with steering-wheel paddles  |
| Differential | Limited slip  |
| Clutch | ZF Race Engineering, long service life with anti-stall function   |
| Suspension | Double wishbone + pushrods    |
| Dampers | Öhlins 2-way adjustable |
| Brakes | PFC Brakes 380 mm carbon discs, 6-piston calipers, Bosch ABS system   |
| Steering | Hydraulic power steering  |
| Wheels | Braid wheels, central mounting |
| Tyres | Michelin 30/68 R18 (front) and 31/71 R18 (rear) |
| Length | 4,710 mm  |
| Width | 2,000 mm  |
| Height | 1,116 mm  |
| Wheelbase | 2,744 mm  |
| Front/rear track | 1,675 / 1,624 mm  |
| Fuel tank capacity | 150 litres |
| Weight | 1,120 kg |