World Time Attack Australia 2017
Written by Kavita
Published in Circuit
WTAC as seen by a Trini --
[Oct 2017] We got in bright and early on Day 1. The air was clean and fresh, as the cars had not yet begun their runs. WTAC or World Time Attack challenge has become the Mecca of sorts for the top vehicles in the world that compete in the time attack niche. In this form of motorsport, drivers compete for the ultimate lap time, in their respective categories, and of course in the overall competition.
Coming in from Daytona Beach, USA my husband Craig and I were very familiar with the Rolex 24 hour race– I've covered it before for Zorce. As we made our way in to collect our press credentials, I couldn't help but feel that this was almost like a Japanese/Import version of that event. The cars are all very impressive and I am gobsmacked as I can't quite decide where to point the camera first. As I look down the road, there is a giant cloud of smoke rising. The engines' revving at the limit confirm that it's not a fire– the exhibition drift runs have begun.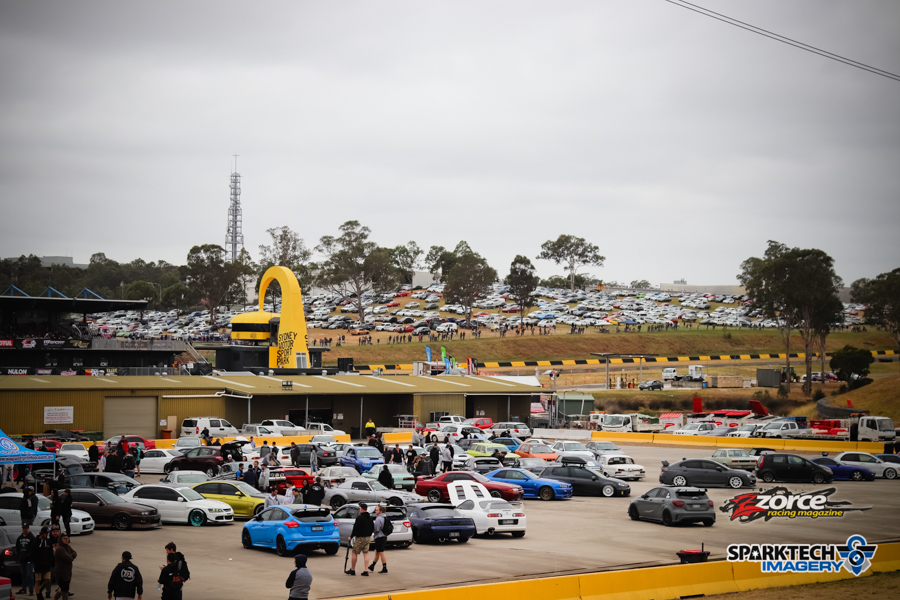 WTAC is a world-class event and a must-do on any true enthusiast's bucket list. The event managers select and invite the very best international time attack teams to go head-to-head. This year Yokohama is the title sponsor and pro-level cars have been invited from the USA, UK, New Zealand, Japan and of course the host nation, Australia. Also on my personal bucket list was seeing the DK himself Keiichi Tsuchiya (and his fine collection of cars) and Tomohiko 'Under' Suzuki.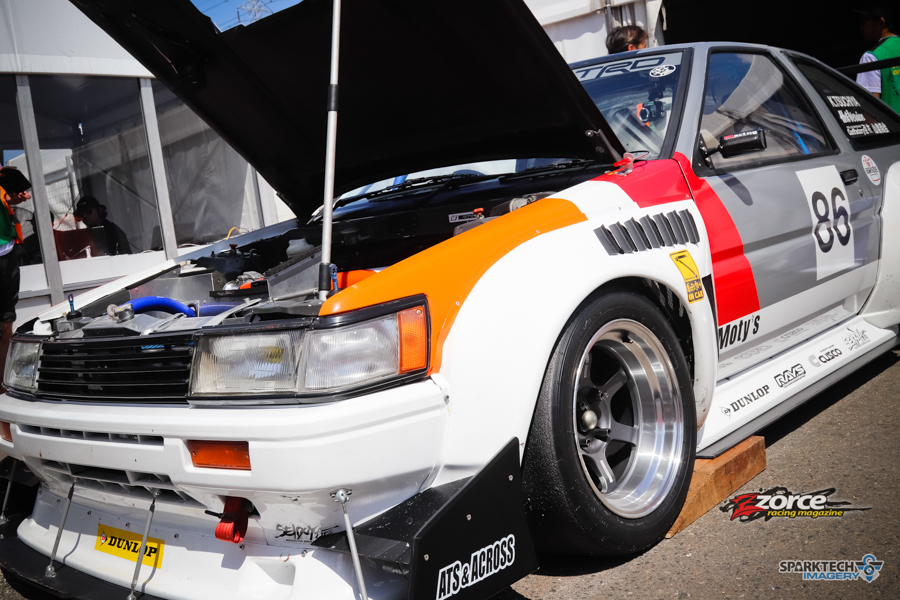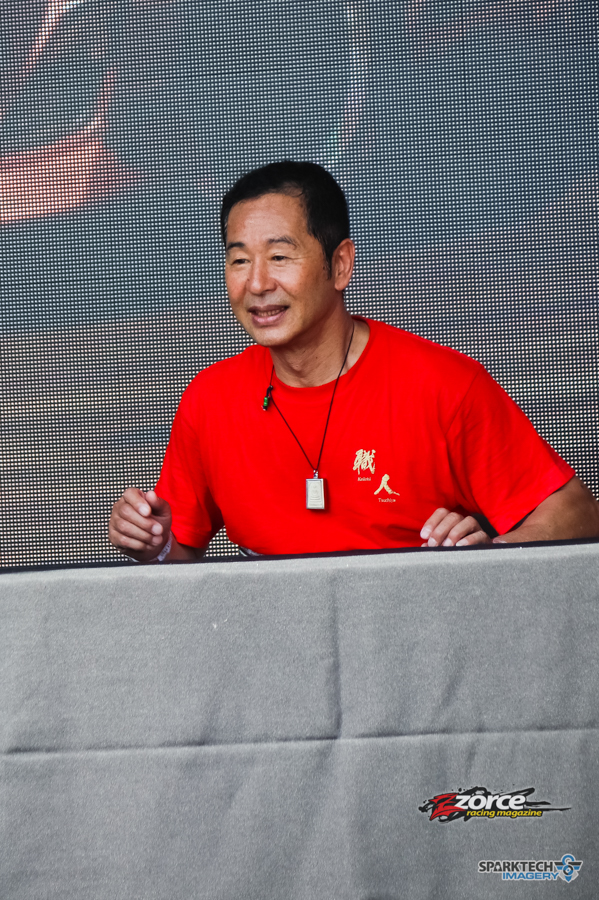 For those of you who don't know, Tsuchiya is widely regarded as the father of drifting as a sport and he was also a factory driver for both Honda and Toyota pro racing teams. He even managed a second place finish at Le Mans at the wheel of the Toyota GT-One! Tomohiko 'Under' Suzuki is Japan's S15 Meister who enjoyed two consecutive pro-class podium finishes in 2015 and 2106 at the wheel of the insanely aero-equipped Scorch Racing S15 Nissan Silvia. He also broke the official lap record at Tsukuba in Japan, which was held by the Autobacs ARTA NSX– a 51.8 second lap. Suzuki and the Scorch Racing Team S15 set a new record with a time of 51.127 seconds on Yokohama Advan A050 Semi-Slick Tires on Boxing Day 2015.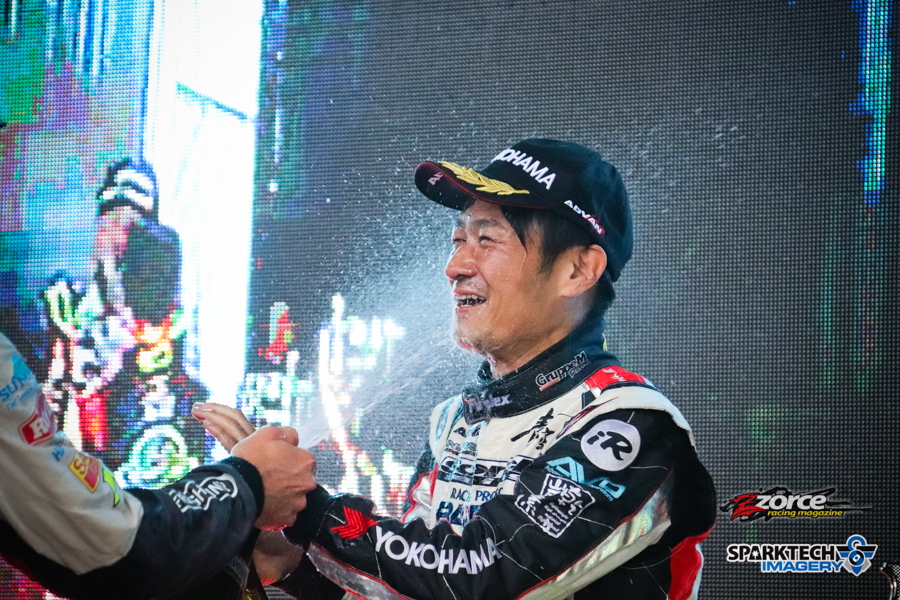 Once the time attack runs are completed during the day, a full throttle drift competition was planned for the night, with Honeywell Garrett as the top sponsors.
Apart from the time attack runs and drifting, there is a rolling-start drag-style race called the Turbosmart Flying 500 where fourteen 1000+hp cars tackle 500m of the main straight at Sydney Motorsport Park to see who will crack their highest maximum speeds! This one was reputed to be a crowd favourite and I was looking forward to seeing these cars and drivers do their best. In addition, there are legendary motorsport cars to be seen during Midday Mayhem and Shannon's Show'n' Shine where over 400 vintage, club, JDM and custom cars would be on display. There is even Trader Alley, which is basically a mini-SEMA Show/Swap Meet.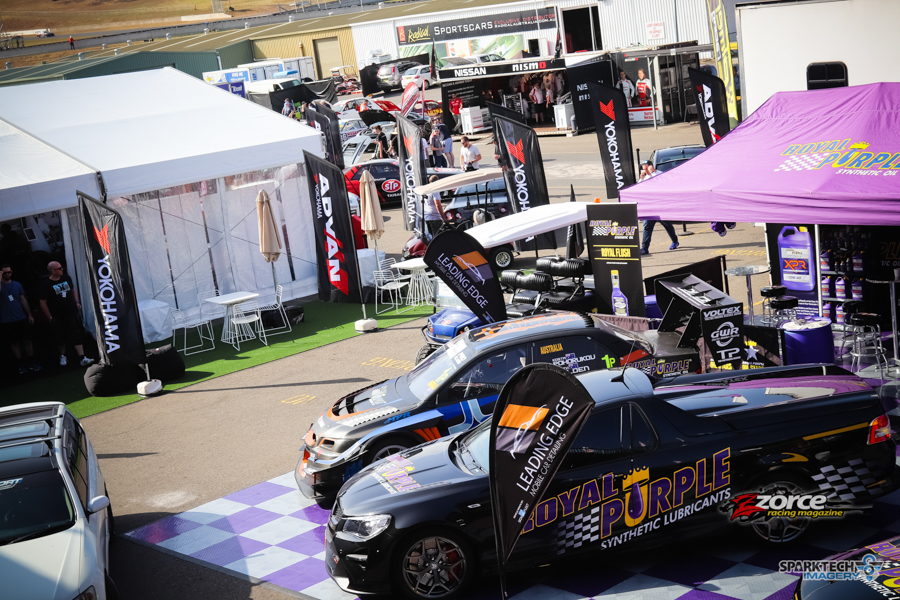 As far as motorsport events go down under, WTAC is very likely to be the best weekend of the year, if not the most action-packed. We were totally thrilled to be able to attend and although there was literally too much going on to for us to get into the specifics of each category, the results summaries below should help get you up to speed with the winners and main contenders. I will say this, there's nothing quite like seeing or hearing the famous Mazda 787B blast around the circuit with Tsuchiya at the wheel! Of course we shot the usual bucket-load of photos for you to enjoy as if you were there!



CEO's Summary: http://www.worldtimeattack.com/index.php/message-from-the-ceo-8/

2017 Results: http://www.worldtimeattack.com/index.php/full-yokohama-world-time-attack-challenge-sydney-results/

2017 WTAC Entry list (with pictures): http://www.worldtimeattack.com/index.php/wtac-entry-list/