Ford Ranger, Fusion and Everest Hit T&T!
Written by Narend Sooknarine
Published in Launches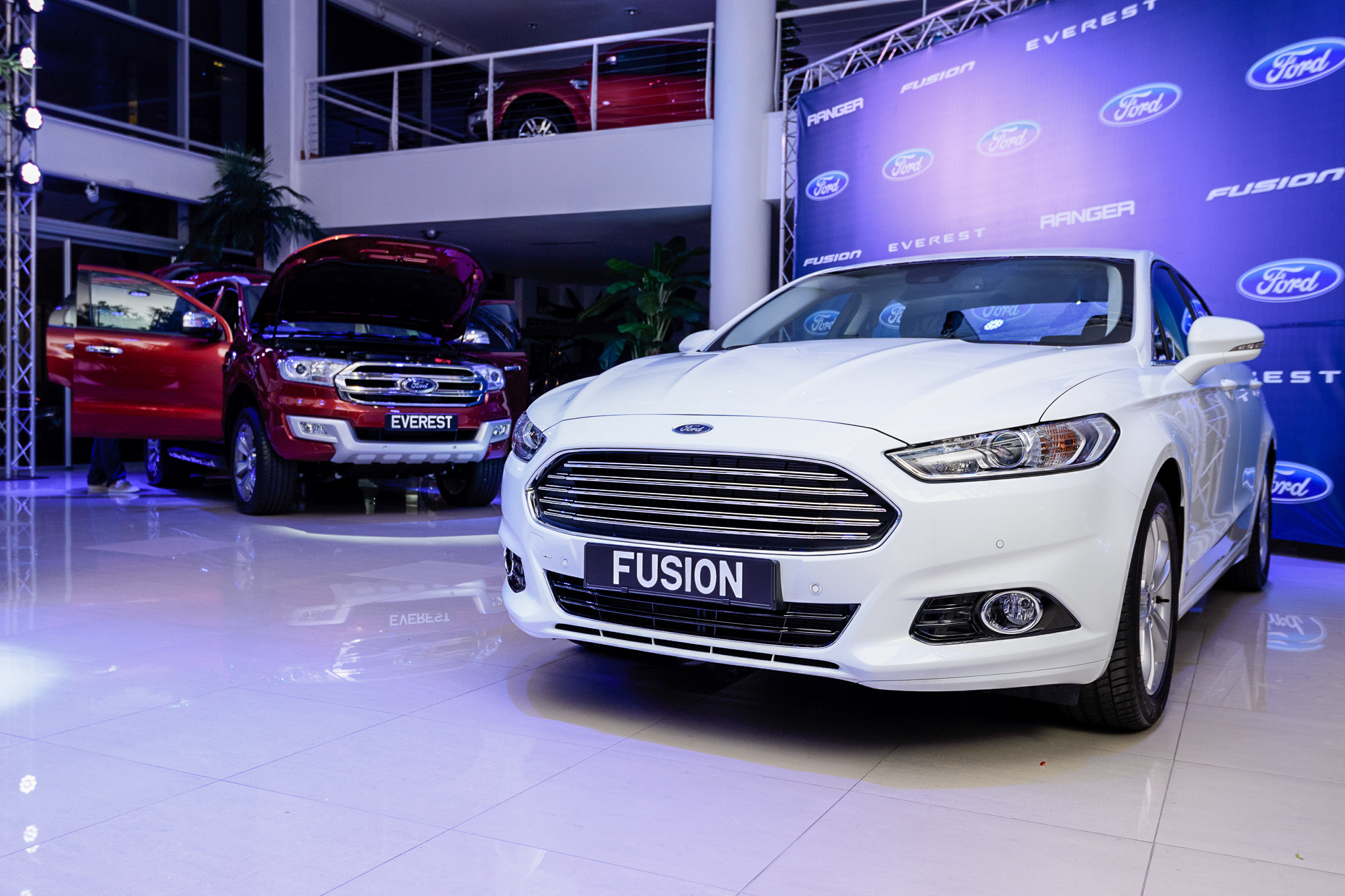 Ford unveiled the first three contenders of its 2016 collection to the public recently at the McEnearney Motors showroom in Port of Spain. The Ranger, Fusion and Everest are expected to redefine your experience on the road and exceed your driving needs. Specially invited guests were greeted with the warm and friendly smiles of the beautiful Ford brand ambassadors. As the programme proceeded, everyone was eager to get a glimpse of these three new masterpieces. Both the local and international Ford teams shared their views and expectations of the new machines. Style, luxury and beauty were evidently well-infused parts of the equation when the covers came off, along with the excellent value for money that has become synonymous with the Ford brand and the tagline "Built Tough".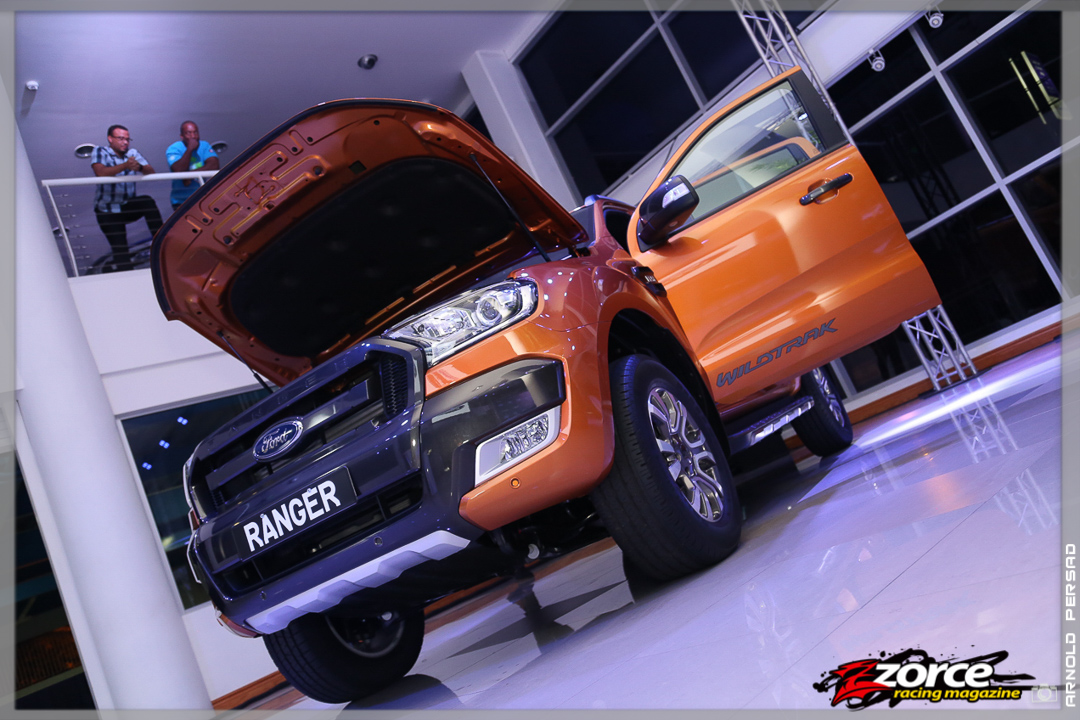 The Ranger pickup made its official debut in eye-catching Wildtrak Orange trim, with its striking orange-accented interior, lots of tech, and updated diesel engines to accompany the modern yet sporty look. The striking front fascia incorporates a burly, iconic Ford front grille and bumper. The Ranger has been redesigned with a more aggressive and rugged appearance, boasting high-resistant steel and aluminium exterior panels, which reduces the weight of the vehicle. The diesel engine lineup includes 120PS (118hp) 2.2-litre and 150PS (148hp) 3.2-litre TDCi variants, now with start/stop technology. They can be had with six-speed manual or automatic transmissions, and with four-wheel or two-wheel drive configurations.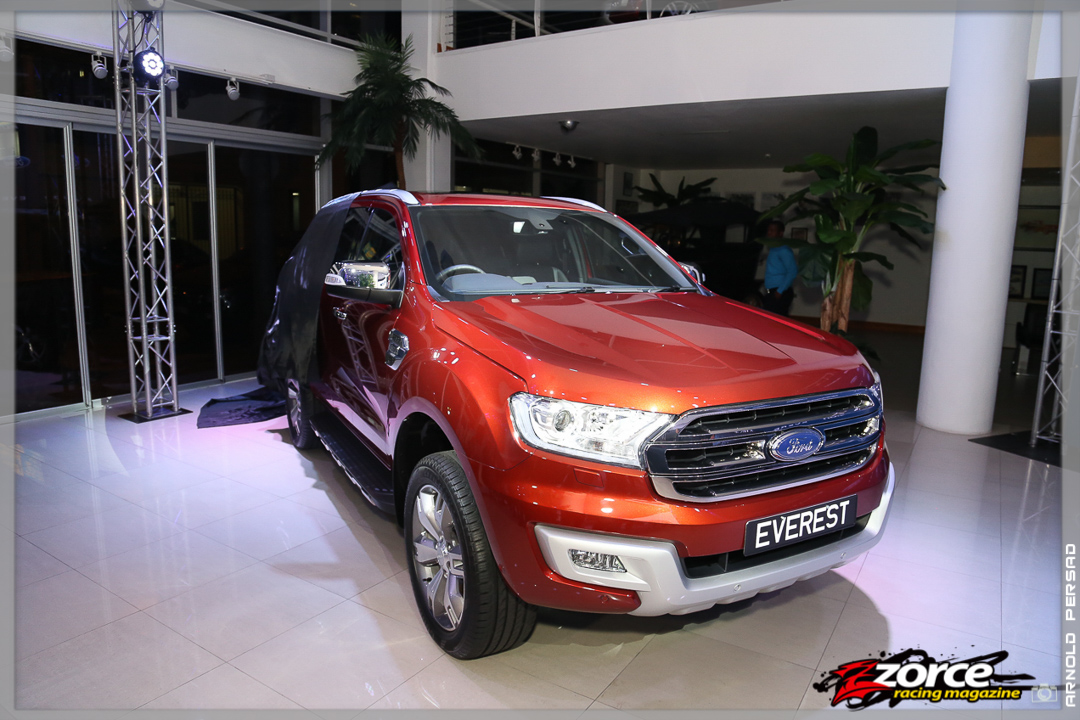 The Everest blends Ranger's off-road capabilities with fun-to-drive on-road performance and bonus SUV features like seven seats, a lane-keeping aid, a blind spot info system and cross-traffic alert. For ultimate capability, the advanced Terrain Management System of Ford Everest, gives drivers four preset settings – Normal; Snow/Gravel/Grass; Sand; and Rock– that alter the vehicle's throttle response. A large dual-panel moon roof, a convenient powered liftgate, flexible seating and cargo arrangements offer excellent practicality while bringing more luxury to the table. Ford's in-car connectivity solution, SYNC II in Titanium version, lets drivers use natural voice commands to control the car's entertainment system, climate controls and connected mobile devices more easily than ever before. SYNC II also boasts an eight-inch touchscreen with colour-coded corners for easy menu navigation. Ambiente and Trend versions feature SYNC 1.1. Engine options are the same as the Ranger.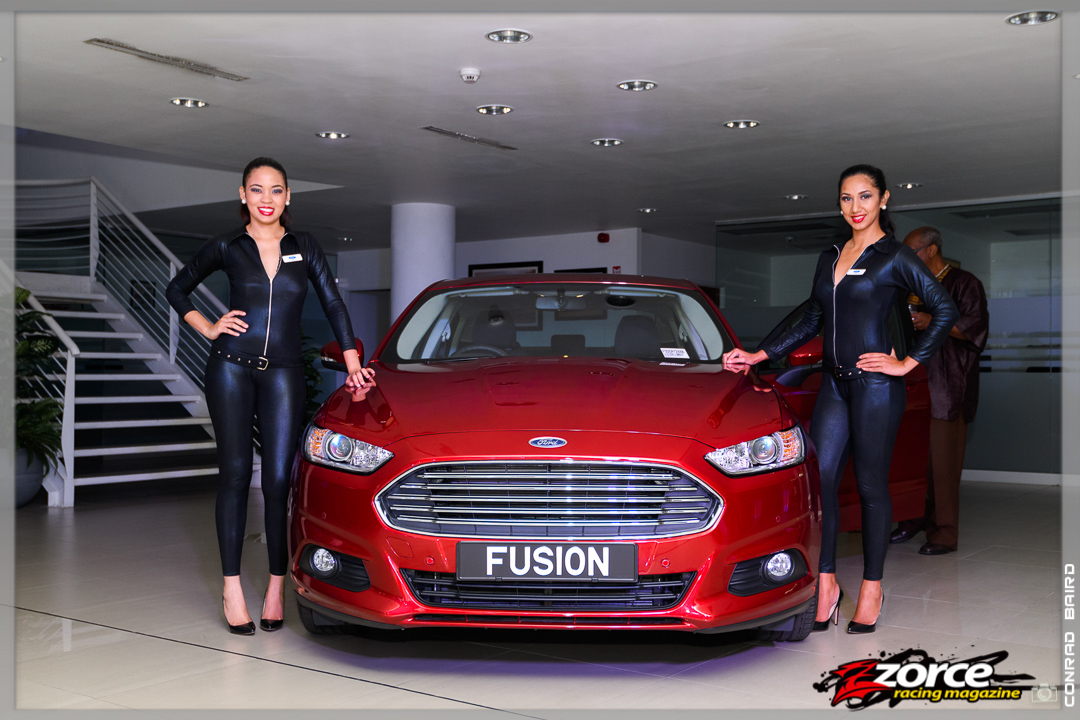 The new Fusion certainly piqued our curiosity with its turbocharged 1.5-litre engine, bringing low-tax benefits alongside its potent 180hp and 180ft-lb of torque– that's our kind of formula. With its baby-Aston looks, available 19-inch wheels, DRLs, seven airbags and the latest version of Ford's stylishly functional interiors, it's a feature-packed, large sedan for mid-size money. It's a proper full-size sedan, with coupé style and loads of features, including keyless entry and voice-activated commands through Ford's latest generation SYNC III system in the Titanium version, and SYNC system in the standard cars. 
Lorraine Urdaz, Communications and Public Affairs Manager for Ford in the Caribbean and Central America region said that the company wanted the guest experience at McEnearney Motors to be extraordinary and for people to learn more about Ford's new innovations and technologies. Also taking to the floor, Jimmy Boissiere, General Manager of McEnearney Motors said, "Consumers in Trinidad and Tobago now have greater choice and options to enjoy Ford's advanced technology in many market segments." 
We can't wait to drive them all... Look out for upcoming features in Zorce Magazine!  

View this photo set on Flickr